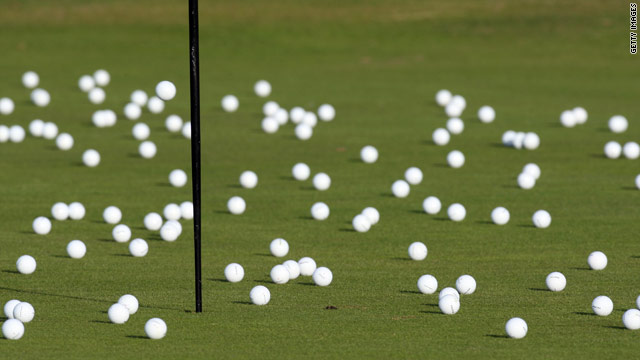 Image Credit: CNN
Choosing a golf ball that's right for you and learning how to hit to maximize distance and accuracy can make a huge difference in your game. But how do you determine which is the best ball for you?
Paulin Vaillancourt, who has been instructing for 35 years and taught current LPGA star Brooke Henderson as a junior, says most players, especially amateurs, should be using a softer ball.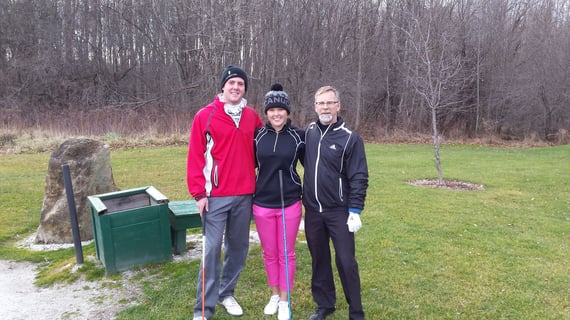 "Because you're hitting more short shots than a professional player, you're missing more greens," he says. "If you can find a ball that is soft and you can really control it around the greens, I think you need to lean towards that."
Vaillancourt says there is enough material on the Internet to determine one ball from another, but a trick he uses is bouncing a ball off the club face of his wedge.
"You'll see a lot of top-level players do that," he says. "You'll hear a distinct difference in the sound. The Wilson Duo and the Wilson 50 golf balls are quite soft. Almost every company out there has a soft ball. When I talk to my students and we have seminars and discuss equipment and talk about golf balls, that's usually one of the things I like to push."
"And I think it's important that players stick to one ball. Different balls react differently. Once you find a ball you like, play that ball all the time for consistency. You'll be hard-pressed to change me on that belief. I've been a Titleist ball-hitter since my teens and I'm 58 years old. I've tried other golf balls, but I don't try them very long. I'm usually right back to my Titleist Pro V1x. I use that ball simply because I put a little more spin with my driver than most. The Pro V1x spins less than the Pro V1, but with the irons they feel the same."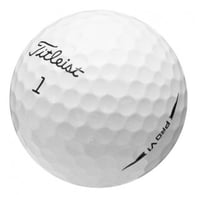 "Bridgestone makes a good golf ball. It's probably the closest golf ball to feeling like a Titleist. I can tell a Titleist ball from another even if had no words on it just by the sound of it. Titleist has been there forever, at least in my books. Before the name Titleist came out, it was Acushnet, and that brand has been around for a long time.""I notice a drastic difference in my ball flight with the driver between the two balls. That's what Titleist has accomplished with their golf-ball design, and every other company has tried to copy Titleist forever."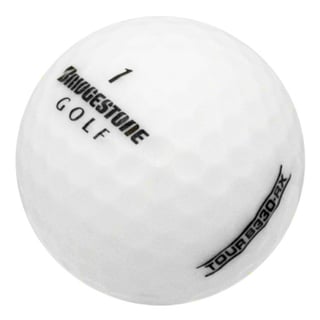 "Wilson has become strong in the last few years. When I was golfing 40 years ago the Dunlop 65 was a big ball back then. Wilson kind of disappeared for a while, but all of a sudden they're back and coming strong."
Vaillancourt says that once you determine which ball is right for you, it is important to understand the difference between ball speed versus ball backspin.
"You want to minimize the side spin because it is going to make you slice or hook it," he says. "Some players that have low club head speed need to increase the back spin because it gives you lift and helps your ball stay in the air longer. It's also important to get the right amount of backspin.
"It all depends on how fast your ball is leaving the club face. If it's leaving the club face at 125-130 miles per hour, which is about the speed of your average senior, it's going to need maybe 3,600 to 4,000 RPMs of backspin to help it stay in the air as long as it can. Whereas a ball that is leaving the club face at 160-165 miles per hour, which is about the speed of an average PGA Tour player, it's only going to need about 2,400-2,800 RPMs of backspin to help it stay in the air. If it has more, the ball is going to want to (go straight up). It's not going to maintain that apex for very long. It's just going to go straight up and come straight down. If it has too little spin, it just falls out of the air, so you don't maximize your distance."
Vaillancourt adds that it is all relative to hitting the sweet spot of the club.
"Your ball is going to leave faster from the club head if it's hit on the sweet spot than on the toe," he says. "A ball hit 100 miles per hour on the toe is going to leave 20 miles per hour slower than a ball that's hit on the center. When you look up ball speed versus back spin for maximum carry you'll see all kinds of numbers. It's important."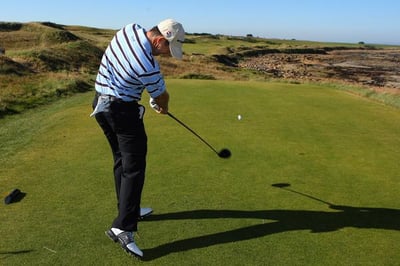 Image Credit: Pro Golf Habits
---
Still unsure which ball to play? Check out our Best Ball For You!