Just because outdoor golfing may have gone south for the winter doesn't mean you can't maintain your skill. While playing golf in your living room might not be the best idea, there are exercises for your golf muscles that you can do at home—without breaking the bank or a vase. Stay in and stay in shape for golf by creating your own daily workout routine from our favorite golf exercises.
Wrist Flex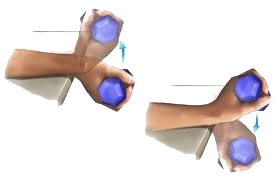 When it comes to perfecting your swing, the strength of your wrists is important. Curling your wrists up and down with a dumbbell in hand is an easy way to work out your wrists while you're stuck indoors for the winter. Strong wrists will generate more power in your swing rotation—from start to finish.
Hip Extension
Do you still have a problem with the openness of your hips during your swing? Try the Bird Dog Hip Extension for better hip rotation without having to work like a dog: just be sure to keep your lower back and core still!

Back Swing
Improve your back swing with the Sweep the Dust exercise. It's as easy as sweeping the ground with a club across your shoulders. This exercise will help you develop the correct shoulder movement for your back swing and repeating the motion will lock it into your muscle memory.
Finish Swing
Sometimes, the finishing touches make all the difference. Pay special attention to your finish with the Forward Shift. It helps your posture from impact to finish while promoting correct foot and lower body motion during the swing.
Lower Back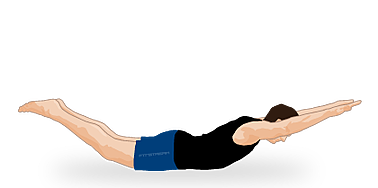 It's a bird! It's a plane! No, it's the Alternating Superman! Stretch your lower back as well as your spine, hips, and shoulders, by laying down and raising your opposite arm and leg at the same time—just like a flying superhero.
Core
The core of a golf ball is the foundation of its performance, and the same is true for you. Strengthen your core with the Core Roll. This exercise will give you more power and stability in your swing, and give you an advantage if you're seeking more distance.
Quads
Lunges might make you think of gym class, but strong glutes and quads are just as important for your swing as a strong core. For maximum control and distance, you should flex and engage your core and glutes to the fullest, throughout your swing. Try this classic exercise to maintain your strength and improve performance.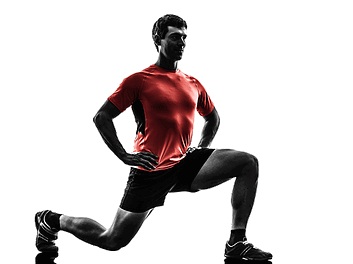 Exercise your right to keep the technique you have worked on all year. You don't have to juggle golf balls while doing jumping jacks to incorporate golf into your workout with these exercises. And if your future performance isn't quite enough motivation, let the reward of a new ball from Lost Golf Balls power you through your workout.
If you are able to go outside and hit a few golf balls at the driving range be sure check out our Driving Range Tips: Part One