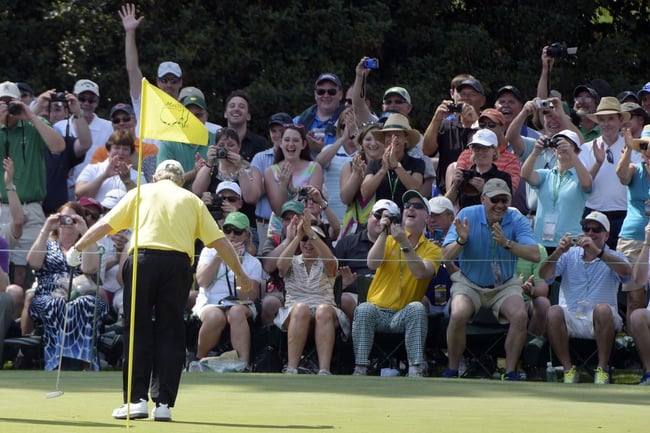 Image Credit: SB Nation
Every year since 1960, the Par 3 contest at Augusta National is an interesting prelude to the Masters.
It is full of fun and frivolity, in stark contrast to the seriousness of the Masters, which has announcers talking in hushed, reverent tones.
There has never been a player who has won the Par 3 contest and the Masters in the same year, although Raymond Floyd came close in 1990, losing the Masters in a sudden-death playoff to Nick Faldo, who won the coveted green jacket for the second consecutive year. Floyd's attempt to record the Par 3 and Masters win came undone on the second hole when his iron shot went into the water. Had he won, it would have been the first player to win a Masters in four consecutive decades.
Read More