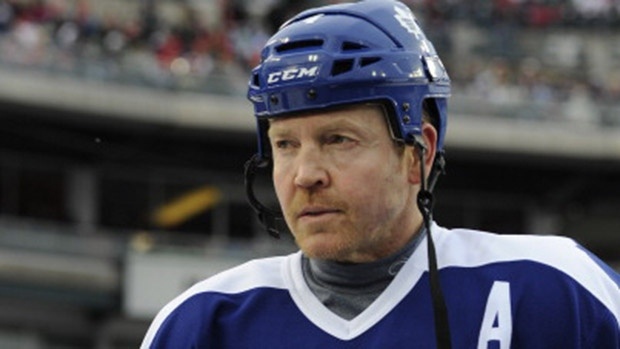 Image Credit: CBC
Gary Leeman is among a select few players in the National Hockey League to score 50 goals in a season, but he also happens to be a good golfer.
I caught up with Gary at a Toronto Maple Leafs alumni game to talk about hockey and golf. Gary surpassed the coveted 50-goal plateau for the Leafs in 1989-90, and later became part of a 10-player trade, the biggest one in National Hockey League history, and also had the good fortune of winning a Stanley Cup with the Montreal Canadiens in 1992-94.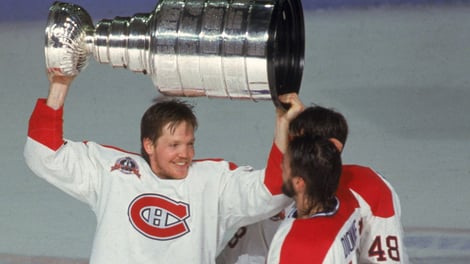 Image Credit: ESPN
Beyond just his hockey skills and overall athleticism, Gary regularly played golf and became quite good at it. He currently has a three-handicap and that's without any practice, which says something about his natural talent. Because of a combination of his schedule and his age, the 52-year-old doesn't play as often as he did in his younger days.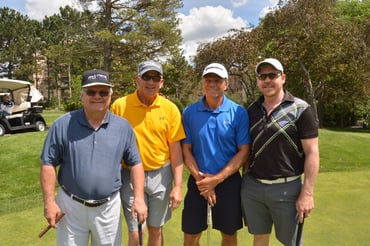 Former NHL stars (left to right) Marcel Dionne, Rick Vaive, Mike Gartner and Gary Leeman.
Image Credit: B'nai Birth Canada
Following his second season with the Leafs, he became an intermediate member of The National, one of Canada's premier courses, to supplement his days after training for hockey.
"They had a fantastic facility, so being young and competitive I wanted to try and get to another level, to see how good I can get," he says. "I was playing every day, getting about 100-plus rounds per year. If you're going to become a good player, you need to practice. The National was a great test of golf. It really taught you how to hit the ball straight and where to miss. You didn't really become a birdie machine. It was more about saving par on every hole because the golf course was so difficult. You could shoot one- or two- or three-over and still be a plus handicap. But then I found it got in the way of some of my training for hockey, so I backed off."

He ended his hockey career in 1998-99, having played 667 National Hockey League games and scoring 199 goals and totaling 466 points.
He now is a social golfer, and as both a Leaf and NHL alumni there are ample opportunities for him to play for charitable causes.
It's interesting that many hockey players have become good golfers, and the correlation is hand-eye co-ordination, but there is a distinctive difference.
"We're shooting something that is moving – we're used to all the moving parts – but now we have to do it being as quiet as you can," he says. "It's personally challenging because of that. I'm used to hitting a puck or hitting a baseball or catching a lacrosse ball and firing it. These are sports I played growing up. I didn't really play golf growing up. Hockey players are indoors the majority of the season playing and practicing, and in the summer time you're usually in a gym. The perfect fit is to do something outside. Being competitive and playing a sport, golf is a perfect fit for a lot of hockey players. It's very interesting how difficult it can be for people to hit an object that is not moving and be accurate. The game is obviously precision and timing."
Gary says he has had a chance to play in some Pro-Ams with the likes of PGA veterans Jeff Sluman, Tommy Armour III and Gary Hallberg and numerous Canadian pros.
Jeff Sluman

Image Credit: The Guardian

Tommy Armour III

Image Credit: Valero Texas Open

Gary Hallberg

Image Credit: PGA.com
"When I was a member of The National, I got a chance to meet a lot of really good Canadian pros and still get a chance to play with them," he says.
He has scored three aces, the first two in Skins Games involving 32 of the best amateurs in Toronto and Ontario.
"The great part was I got paid for my hole-in-ones," he says. "My best competitive round was a 69, which was the low round of the day, qualifying for the Ontario amateur one year at the Toronto Country Club. I think there were 144 qualifiers, so that was pretty neat. We had some good players in it, including David Morland IV (who became a PGA pro) and other great, young players. That would have been my only golf trophy."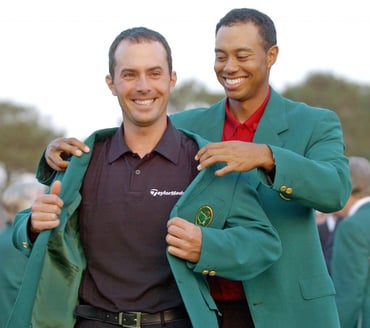 David Morland IV
Image Credit: Desktopas
"I had wondered about trying to become a pro after retiring, but it would've taken a lot of time and practice," he adds. "If I was going to do it I'd want to totally commit to it, but I couldn't really see myself spending the time to do it. There are so many good golfers out there that don't get a sniff. That's not to say that was the reason I didn't do it. I probably had enough of travelling because of hockey. I would have had to live the same type of lifestyle that I was living playing hockey and it didn't appeal to me so I never really gave it that much thought. You'd have to spend so much time that you didn't while you were young. I was honing my hockey skills when I was young. I wasn't honing my golf skills. Had I put the time in, who knows. You never know until you're there, but I wasn't prepared to spend that time that I spent becoming a professional hockey player."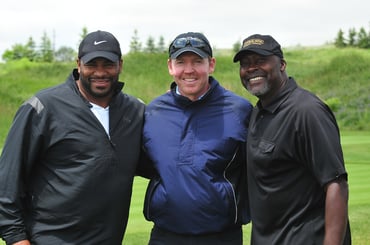 Jerome Bettis, Gary Leeman and Dave Stewart at Joe Carter Classic Golf Tournament
Image Credit: Smr Media Room
---