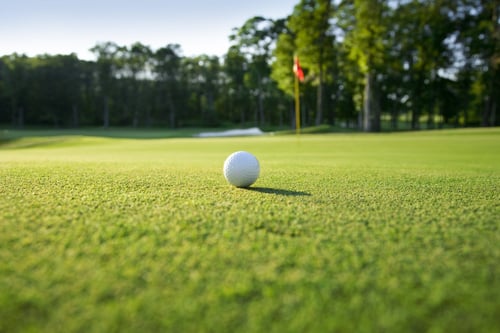 I'm beginning to think Tiger Woods (Bridgestone TourB XS) just might win a tournament this year.
To use a baseball term, Woods has been scuffling this season, which is to say he is battling and grinding, in what could best be described as comeback year for the player once considered the best golfer in the world.
I was of the belief that Woods would have a difficult time playing regularly on the PGA Tour this season. Moreover, I thought nobody would really care if he came back because he simply wouldn't be the dominant player he once was before various injuries repeatedly sidelined him; this combined with the new, young studs that have the ability to routinely drive it 330 yards or more.
While it's true Woods can't compete on the same level with the likes of Dustin Johnson (TaylorMade TP5x), Brooke Koepka (Titleist Pro V1X), Justin Thomas (TaylorMade TP5x), Patrick Reed (Titleist Pro V1), Jordan Spieth (Titleist Pro V1x), Rickie Fowler (Titleist Pro V1) and Tommy Fleetwood (Titleist Pro V1x), to name a few, I still believe he has game.
Woods began the week 47th on the FedEx Cup standings, an increase from 61st the week before, after tying for fourth in the Quicken Loans National. He has played in 11 tournaments and has made the cut in nine. One of the two missed cuts was the U.S. Open, for which he can be excused because it played so difficultly and claimed many top players. Woods tied for second in the Valspar Championship in his best result so far this season and also tied for fifth in the Arnold Palmer Invitational. Three top-five finishes are not bad at all, and the interest in Woods is still strong, both in terms of the galleries that follow him and the TV network audiences.
Last week, he carded a four-under 66 in his final round and six-under in his final 36 holes. After starting off even-par in the first round, he shot 11-under par in the next 56 holes.
Woods has won the Quicken Loans National twice before, but hasn't played in it since 2015 or won a PGA Tour tournament since 2013.
You could say this tournament at TPC Potomac at Avenal Farm in Washington, D.C. was relatively tame compared to the U.S. Open the week before, but mentally and physically, Woods was able to put that aside. However, last year it was rated the fourth most difficult course on the PGA Tour, the other three sites of Major Championships. And, yes, the field didn't have anywhere near the top talent as the U.S. Open, but one of the players of note, Italy's Franceso Molinari (Titlelist Pro V1x), won by eight strokes after carding an eight-under par 62 in the final round, played in scorching heat. It was his first win in 13 PGA Tour events this season and his only top-10 finish. Molinari jumped up 81 spots in the FedEx Cup standings, going from 123 to 42.
As for Woods, I believe he has a chance to break his five-year drought and win this year, that is, if he plays in a tournament on a course in which he is familiar and with a field in which many of the top players are absent.
BIG NEWS FOR CANADIAN OPEN
It was announced on Tuesday that the 2019 RBC Canadian Open, which has traditionally followed the Open, will be moved up next season to the week before the U.S. Open and will be played at the Hamilton Golf and Country Club instead of Glen Abbey.
The Canadian Open, which will be played this year from July 23-29 at Glen Abbey, had at one time been considered the unofficial fifth Major, but much changed, in particular the absence of top-10 players. RBC has changed that by entering into contractual agreements with the likes of Johnson, Koepka, Jim Furyk (Callaway Chrome Soft), Matt Kuchar (Bridgestone Tour B XS) and Graeme McDowell (Srixon Z-Star XV), to name a few.
So what this could mean next year is some of the world's best players will play in the tournament preceding the U.S. Open. This year, Johnson headed the field and won easily, but there was no one of his ilk in it. A player who has won the tournament the week before the U.S. Open has not won the U.S. Open. Many players want to come into it rested, knowing how taxing the U.S. Open is. The news about the Canadian Open appears to change that.
The 2019 Canadian Open will have a purse of $7.6 million, a major increase from $6 million this year.
More money attracts better players. Better players attract more fans.
It's a win-win situation.
MOVING ALONG
A Military Tribute at The Greenbrier Classic – formerly known as The Greenbrier Classic – at White Sulphur Springs, West Virginia is the site of this week's tournament stop on the PGA Tour. The reigning champion is Xander Schauffele (Callaway Chrome Soft). The tournament was re-branded in June.
"We want the world to know that the military comes first, and our focus is on those men and women above everything else," West Virginia Governor Jim Justice said in a media release. "Our new name reflects our commitment to celebrating and honoring the United States Military with everything we do."
Tony Finau (Titleist Pro V1) is the favorite at 12-1 to win the tournament among betting sites. Also slated to play are Bubba Watson (Titleist Pro V1x) and Phil Mickelson (Callaway Chrome Soft X).