Since the beginning of the Used golf ball industry there has been some controversy raised as to whether used golf balls retrieved from the water perform any different than new golf balls. Also, there has been controversy on whether a refinished golf ball can effect your game or not.

The questioning of the performance of recycled balls or refinished may have been relevant years ago when balls were made differently, but golf balls today are constructed completely different and are very resilient.
Recycled Golf Balls
The questioning of the performance of recycled balls may have been relevant years ago when balls were made differently, but golf balls today are constructed completely different and are very resilient. To help serve you best, we have created a grading scale based on condition to discern the excellent (Mint Recycled) from the great (Grade A Recycled) from the good (Grade B). Also, included is the quality description for refinished golf balls.


At the top of the grading scale and at the top of its game is the Mint/1st quality. Because they may have spent only a millisecond on a clubface before becoming ours, it is difficult to differentiate between a new ball and the mint recycled. Like-new and in mint condition, they preserve their original color and luster. Although golf balls of all qualities may have minor pen marks and a variety of logos, we do our best to limit those per order. For those who value appearance, the mint recycled is the premium choice.


Next up is the Grade A recycled. With only three to four dimples worth of cosmetic blemish, slight discoloration, and/or a minimal loss of luster, these golf balls are the best return for your investment. They will not look like they have been recently harvested from the murky depths; they just emit less of that soft, white glow that is characteristic of a new and mint recycled golf ball. Nevertheless, appearance does not affect ball flight or playability. The Grade A reycled golf balls are budget-friendly because they balance a great price per ball with great quality.


At the end of the scale, but still in the top category in terms of quality, is the Grade B recycled. These golf balls may have slight scuffs, blemishes, discoloration and/or smudges, and can include higher-grade x-out and practice models. Grade B recycled golf balls are a good fit for those who use the same golf balls during practice, matches, and tournaments.
Refinished Golf Balls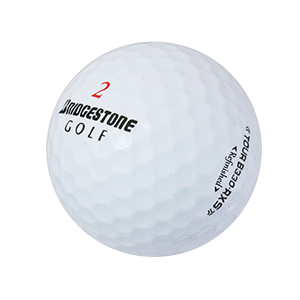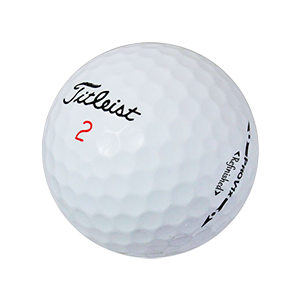 Wondering what refinished golf balls are all about? Here is the breakdown on refinished golf balls. Our official pre-owned refinished golf balls are used golf balls that are reconditioned using a modern process in a factory that manufactures new golf balls. This process does not affect the playability of the golf ball, but brings their cosmetics and performance up to a level where they appear and behave comparable to new golf balls. Knetgolf only reconditions style specific golf balls, meaning only a used Titleist Pro V1x will be reconditioned into a mint refinished Titleist Pro V1x.

In preparing for the reconditioning process, balls that are scuffed or have had their cover compromised are not reconditioned and are discarded. Only balls that are as close to perfect (if not perfect) in cover but are cosmetically challenged are refinished and sold. NO ink marks. NO pen marks. NO team or corporate logos will appear on the golf ball. Knetgolf sells millions of these golf balls annually around the world. Did you know refinished golf balls have been formally accepted by the USGA. Rule 5-1/4 of the USGA rule?

Here at LostGolfBalls, all our products are top-notch and warrant at least Grade B recycled. Because our thirst for golf balls can't ever be fully quenched, we work year-round to provide only the finest product possible to you!
---
This post was originally published by Knetgolf on November 23, 2015. Knetgolf was acquired by LostGolfBalls.