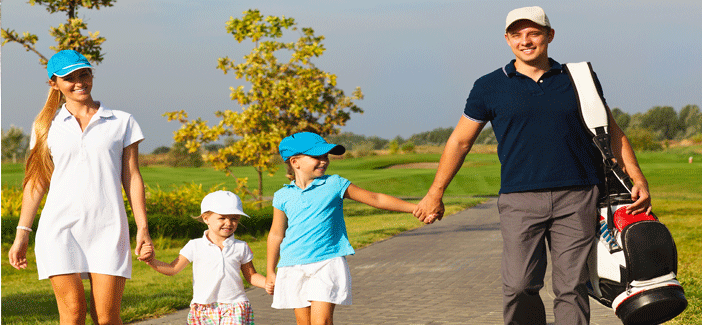 With summer well and truly upon us, it's time to start planning our vacation days. When it comes down to it, we all know that it can be super expensive to play golf. There are many places out there that will charge you a small fortune for a simple round of golf.

Aside from the mounting cost of teeing off, you also have the issue that not all golf courses are family-friendly. If you have children, you need to consider that when booking a day's event or, indeed, a break for a short period. You ought to look for courses that offer childcare options for parents. Sometimes, golf clubs also have children's centers and activities for your little ones. If you're not sure where to go this summer, never fear. We've compiled our top ten list of affordable golf resorts you might just want to visit.

1. San Juan Oaks Golf Club, California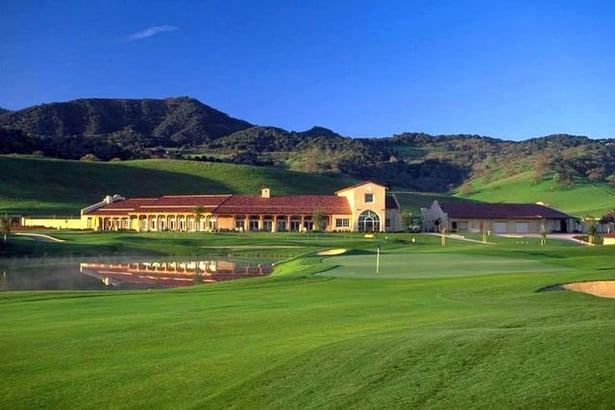 Image Source: http://www.montereygolf.com/course-reviews/san-juan-oaks-monterey-golf.htm
For as little as $25, you can tee off at the rather wonderful San Juan Oaks Golf Club. This 18-hole course is one of the finest in the region, offering weekday passes as well as weekend packages. With banquet rooms and patios, this is an excellent place for a day trip that you can take the entire family too. There is also the famous Club, Boom Boom here, where your kids can start to pick up the basics of this exciting sport.
2. Redlands Mesa, Colorado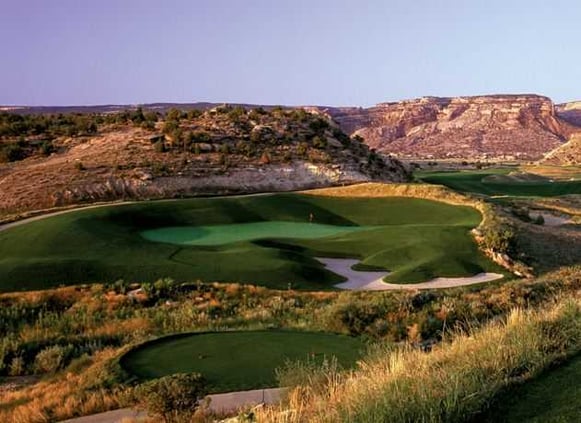 Image Source: http://www.golfcolorado.com/courses/grand-junction/gc-at-redlands-mesa/

This award-winning golf club is one of the most fascinating in the country. The sheer beauty of the massive rock formations around this area should be more than enough to sell this club to you. As if that weren't enough, the prices are super low for a round of golf here. The mid-week costs come in at just $50, while the weekend fees are $60. Kids between the ages of 12 and 17 can play an 18-hole round of golf for just $15 each!
3. Rolling Greens Golf Club, New Jersey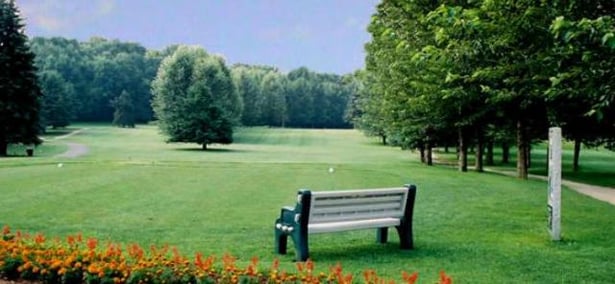 Image Source: http://courses.golfdigest.com/l/30313/Rolling-Greens-Golf-Club-Rolling-Greens

In the heart of New Jersey, you will find that Rolling Greens Golf Club. Aside from offering a traditional round of golf, there is also a practice center here where you can learn new skills. The club runs regular courses and lessons for newbies, which means that anyone can learn here. In the week, it will cost you as little as $25 for a round of golf. At the weekend, you can expect to pay in the region of $35.
4. Cobleskill Golf & Country Club, New York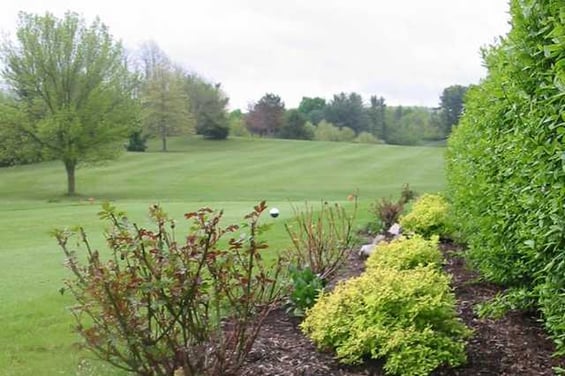 Image Source: http://www.golfadvisor.com/courses/16831-cobleskill-golf-country-club/

If you're a city-dweller, then Cobleskill Golf & Country Club has to be the course for you this summer. Throughout this season, these guys run a load of different schemes and package deals. For example, in June, you can play a round and get cart for just $30. This club also offers lessons for anyone who is new to the game. The special 'twilight rate' runs throughout July and August and means you can tee off for just $22 after 3 pm.
5. Primm Valley, California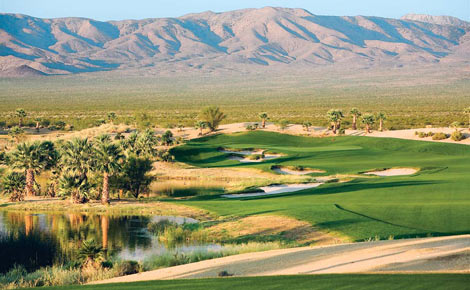 Image Source: http://www.golfdigest.com/golf-courses/2008-12/awaygame_vegas

If you want a short golf break with your family, you should check out Primm Valley on the border between California and Las Vegas. These guys offer 'Stay and Play Packages' that might just suit you. It will cost you less than $300 for a three-night stay for two adults and two children. This package is perfect if you're looking for a budget family getaway. The resort also has a few venues that offer family-centric entertainment.
6. Salish Cliffs, Washington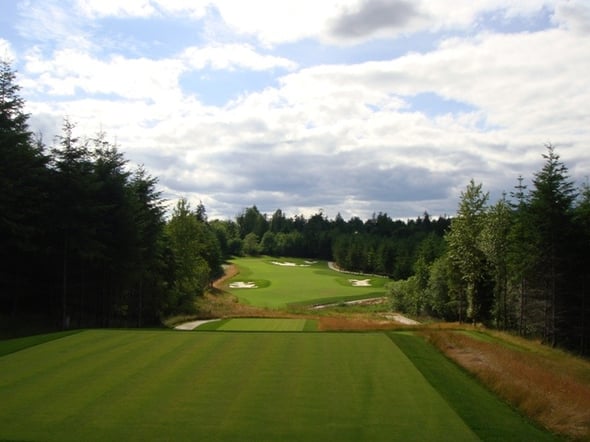 Image Source: http://golftodaynw.com/salish-cliffs-golf-club-shelton-wa-shows-significant-year-end-growth-in-rounds-revenue/
Salish Cliffs should definitely be on your list this summer. This club is one of the most diverse around, with plenty of things for everyone there to do. From the bar and grill to the Little Creek Casino, there is something for each family member. Throughout the year, there are also a great number of shows including concerts and car shows. If you want to tee off for the day here, it will cost you a varying rate depending on when you visit. One thing's for sure, though - this place is a budget deal!
7. Dayton Valley Golf Club, Nevada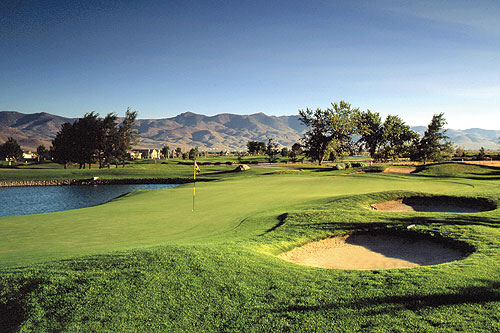 Image Source: http://partners.visitrenotahoe.com/daytonvalley

Designed by the infamous Arnold Palmer, this course is one that you just don't want to miss. Set in the Nevada desert, this club is one of the most popular during the summer season. Here, you can play a round of golf for just $30 after 1 pm ($45 before then). There is also an excellent dining area - perfect for family meals.
8. Pheasant Run Golf Course, Illinois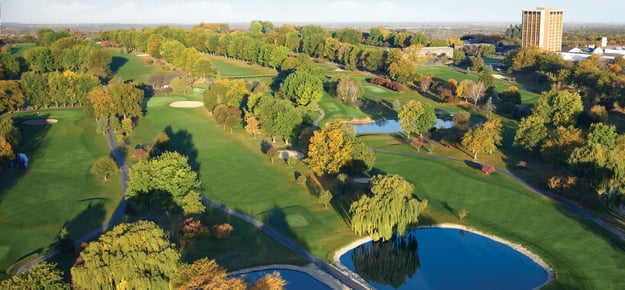 Image source: http://www.pheasantrun.com/golf/course.aspx

From golf to to live comedy, to even Summer Splash packages for the kids, this resort has it all for your next family vacation! The Pheasant Run Resort has a beautiful golf course in St. Charles, IL. It is a par 72 course with a twilight special as low as $20. This resort also has Summer Splash Package that is available till September 7th, 2015 and includes an outdoor movie theaters, crafts,treats for kids, and pool side events. If you are looking for a family vaction at a great deal,(with a few rounds of golf set aside of course) the Pheasant Run Resort would be a great choice.
9. Sandestin, Florida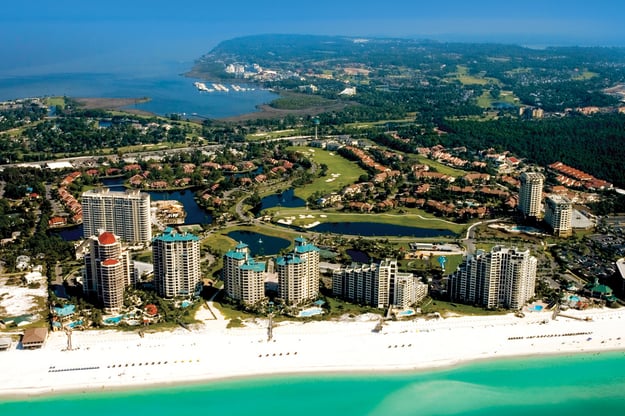 Image Source: http://www.dmihotels.com/hotels-dmcs-cvbs/sandestin-golf-and-beach-resort-south-walton-florida/

In Florida, you will find this epic golf and beach resort. If you're hoping to take the family away for a quick break, Sandestin might just be the ideal place to visit. With four different courses to choose from, you can play an entirely different game of golf every day of your stay. The tee rates start from about $60, which is still a reasonable price given the wealth of facilities here. There is also a whole lot for the family to do while you play. Club KZ is perfect for your little ones while teenagers tend to adore the spa.
10. Tobacco Road, North Carolina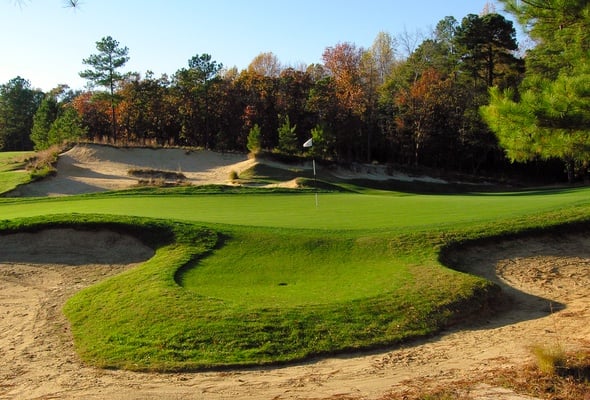 Image Source: http://www.linksmagazine.com/golf_courses/links100-course-of-the-month-tobacco-road

Tobacco Road golf club in North Carolina is the best place to spend a few blissful days. These guys offer special seasonal packages for families, which means that you could save a whole lot of money. Afternoon rates tend to be much cheaper than morning tee off rates. There is also a golf shop and a clubhouse where you can chill out after your game.
The summer is the best time to relax and play a few rounds of golf. This fun activity shouldn't cost you the world! With any luck, this list should help you when you choose your next course.