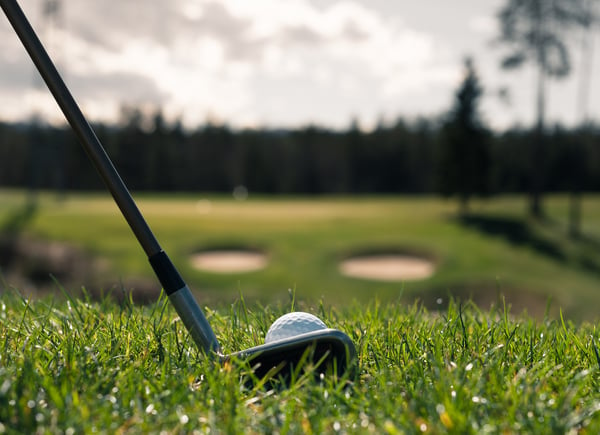 When the manufacturer of the world's top golf balls produce new products, people listen.
As such, Titleist's introduction this year of the Tour Soft Ball and AVX add to the company's strong lineup, headed by the popular Pro V1 and Pro V1x.
Titleist balls are used by more golfers than any other manufacturer's, and the Pro V1 and Pro V1x are the most popular among men's and ladies touring pros.
Whether Titleist felt the need to introduce new products because of growing competition or simply felt it was time to expand its line, the result is golfers of every level are the beneficiaries.
On April 23, Titleist issued a media release announcing that the AVX would now be available in golf shops across the United States following a comprehensive test market conducted in Arizona, California and Florida from October 2017 to January 2018. The testing resulted in the resounding validation of the ball, particularly among golfers who prioritize distance and extremely soft feel.
The media release further indicated that the precision manufacturing of AVX has been accelerated in order to meet golfer demand.
It's now available in the United States and will be available worldwide later this year.
"Golfers have spoken loud and clear about the performance of AVX," said Michael Mahoney, Vice President, Titleist Golf Ball Marketing, in the recent release. "While our R&D team is constantly exploring new golf ball technologies, only a limited number of prototypes ever make it past the initial machine and player testing phases. AVX stood out from the beginning. Ultimately, it was important to let golfers decide whether this golf ball had a place in our line and the results of our test market were emphatic. Many golfers were waiting for a product like AVX – our lowest flying, lowest spinning and softest feeling high performance golf ball – to help them play their best.
"During the test market, we heard from a lot of golfers playing competitive models who realized they had been giving up performance in order to play a softer-feeling golf ball. With AVX, not only were they getting the feel that they love, they were also getting longer distance with great performance in the short game – and they were playing better. That's the reason so many golfers are talking about this golf ball."
The ball is available in white and yellow.
Back in January, Titleist boldly introduced the Tour Soft Ball, proclaiming the product would lead the high-performance category in terms of soft compression feel.
"Ultimately, because of our exhaustive and iterative prototyping process, we were able to deliver everything we wanted in Tour Soft – and more," Mahoney said in the media release. "It's not only the softest ball in the category. It's better and longer than Chrome Soft, TP5 and Tour B RXS."
The media release said the Tour Soft features a spherically-tiled 342 cuboctahedron dimple design for a penetrating and consistent ball flight.
The Tour Soft Ball is also available in white and yellow.
So what all this means is golfers have an even wider range of choice. It will be interesting to see what kind of traction these new products receive at the elite level. In other words, what kind of validation will the balls receive among the pros who generally don't like to make changes in their equipment, in particular the balls they use? If the balls start to gain a following among pros, you just know Titleist will turn that into a marketing campaign. For the immediate future, I think the biggest understanding of the products will come at the recreational level.
Like anything on the market, regardless of the business or industry, new products take time to gain full acceptance and, in some cases, fail to take off. Even for a company such as Titleist, it's going to be a process, one that will require time, understanding and commitment.
Suffice to say, Titleist didn't go into this with blind ambition. There was a clear understanding that the brand itself already had a significant grasp among consumers. Now it was about expanding the brand and providing more choice.