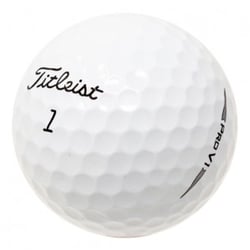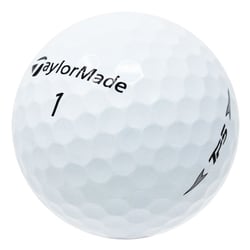 Image Source: Lostgolfballs.com
Golf Ball Model Review: Titleist Pro V1 vs Taylormade TP5
The initial crack of the club hitting the surface of the ball sets the course of exactly what is produced by each swing of your arms. While many dispute the title of "best golf ball," two brands that rival each other are adored by professionals for quantifiable reasons.
Titleist Pro V1 VS and Taylormade TP5 brands each boast aerodynamic popularity mentioned by tournament champions. Whether speculating Justin Rose's use of TP5 for some of his greatest swings in a seemingly endless board of championship victories, or Rickie Fowler's public display of approval for Pro V1, the only certainty is that both brands have exceptional qualities that are repeatedly hand-chosen by the big guys:
https://www.facebook.com/watch/?v=10155746276076800
Titleist Pro V1 as a Ball of Consistency and Precision
These notoriously consistent balls have a reputation that precedes them as consistent, accurate, great with puts, and resistant to spin. The spherically tiled 388 Tetrahedral Dimple design allows for a straight shot, and the casing gives trimness for the entire flight. The 2.0 ZG Process Core's reliable solidity is reaffirmed with each contact made, and the brand earns its reputation as the #1 golf ball. Because of the sheer professional consistency of these golf balls, the pricing is on the high-end making lost equipment a find, and used equipment for sale an absolute steal.
Players like Angel Cabrera, Zach Johnson, Mike Weir, Ricky Fowler, Webb Simpson, Daniel Berger and many more consistently have found success with this brand.
And yet, there is still veritable rivalry:
The Taylormade TP5 Golf Ball - A Top Contender for Best Golf Ball
The five-piece, 322 dimpled Taylormade TP5 hosts an array of similarly high-value features, with perfectly centered cores and rounded cases, this five-layered ball sets the stage for finely tuned professional finesse. Players who prefer this golf ball include Jon Rahm Collin Morikawa, Rory McIlroy, Justin Rose, Dustin Johnson and Jason Day.
TP5, in comparison to Pro V1 offers better versatility in the long and short game. They are soft on the green and offer more control in wind, and many professionals and rookies alike find themselves switching to TP5 for various reasons.
What You Find in Players is What You Find in the Charts
Which brand is best depends on who you ask, but asking the professionals consistently shows an oscillation between the use of the two brands among different, top-ranking players.
Word of mouth consistently shows that most people find the two golf balls useful in completely different ways, and because of this, they end up frequently switching back and forth, with the only consistent value being that buying used golf balls and saving 50 to 80 percent off of retail prices on both Pro V1 and TP5 is the best way to get them, short of finding lost ones on the course.
Where to Find the Highest Ranking Golf Balls at the Best Prices?
Both brands are incredibly durable and made to last without losing value. Any lost golf ball of these brands that you may find is worth keeping, but of course, a ball found is a ball lost. Arguably the best way to get high-quality equipment is to buy used, cheap golf balls from a reputable source.
LostGolfBalls.com offers a host of the best golf ball brands at some honest prices and is great for both experienced players as well as rookies!