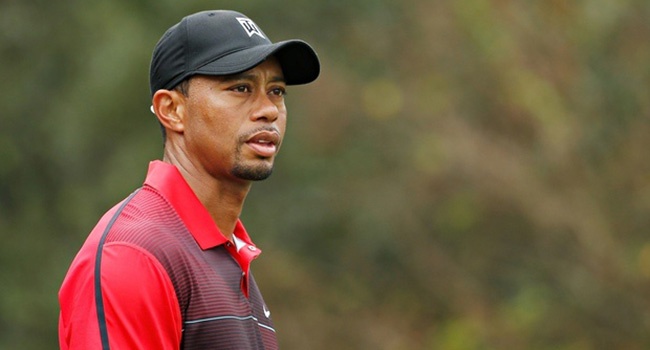 Image Credit: Nain News
So what did you think of Tiger Woods' return to competitive golf?
For someone who hadn't played in 44 days, he didn't do too badly, in my opinion, in the Hero World Challenge in the Bahamas last week to support his foundation.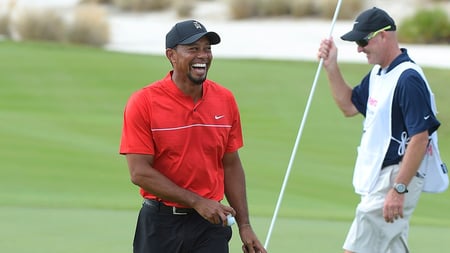 Image Credit: Golf.com
He made some shots that were characteristic of the amazing things he did when he was physically fit and ruling the golf world. When he holed out with a shot from the bunker, it was typical Tiger – a blast from the past, if you will.
But he also made a lot of triple bogeys, which was more like the struggles the former world number-one ranked player showed too often when his game started to go south. He finished third-last in the field, four under par, shooting a four-over par in the final round. The 76 was the highest score for any player in the tournament. Tiger was really having problems on the final holes on three of the four days.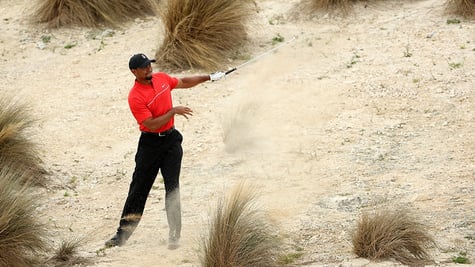 Image Credit: Golf.com
Some people will say that playing in a tournament with only 18 players and a guarantee of surviving the cut was hardly a true indication of what the real life will be for Woods if he returns to the Professional Golf Association's regular tour schedule. But this wasn't just a bunch of hackers out there; the field had several of the finest current players in the world. The likes of Hideki Matsuyama, Henrik Stenson, J.B. Holmes, Matt Kuchar, Dustin Johnson, Jordan Spieth, Rickie Fowler and Bubba Watson, to name a few, could headline any tournament. They would have to survive the cut to play in the final two rounds, but the players in this field didn't approach it like some gimmick in which they could have fun and make a lot of money. They played to win.
But the end result, which saw Matsuyama, underline that he is the top player in the world right now, really didn't mean all that much to anyone who watches golf on a regular basis.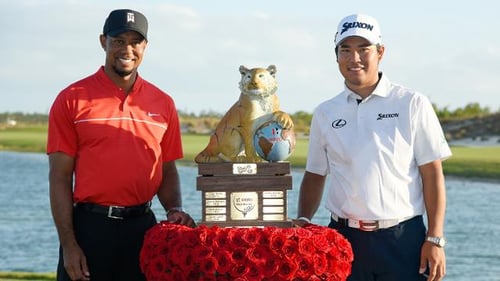 Image Credit: tigerwoodsfoundation.org
This was all about Woods. The players were keen to compete against him and viewers were equally excited to watch him. Woods made golf cool to watch for those who didn't regularly follow the game. He spirited a generation of golf that led to more courses being built to accommodate the expansion of players and manufacturers cranking out equipment to fill the orders.
How ironic that Woods is now playing in an era in which courses are closing because supply is far greater than the demand and Nike, which became Woods' primary golf sponsor, is no longer producing equipment. There was Woods making his return with clubs and balls that were not of the Nike brand. When Woods was forced out of the game Nike had to make a decision to divest itself of its golf manufacturing business without its greatest endorser. Nike is still involved in golf apparel, so the company received ample product display with Woods wearing its product.
Aside from using different equipment, Woods looked like a slimmed-down model of the version that used to resemble sinew and muscle. His arms and lower body didn't look nearly as massive, perhaps because of what he's had to do to get healthy enough to play without carrying a massive amount of chiseled weight. We'll never know if all the weight training he did to give him the strength to drive balls better than any that played the game when he was in his peak were also the source of his body breaking down. The fact he contorted his body with such speed and torque certainly had some impact.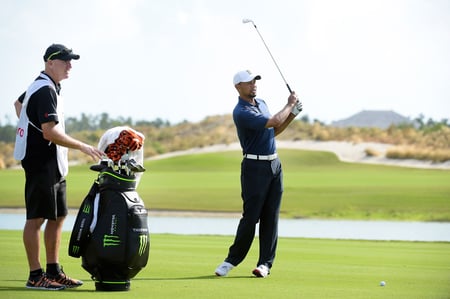 Image Credit: Golf.com
The game has changed because players are now taking fitness far more serious than ever before – and for that Woods deserves credit – but some are focusing on strength and conditioning, particularly the core, rather than bulking up with strictly lifting weights.
The other thing is, Tiger Woods is nearing his 41st birthday. He was the eldest player in the tournament. Hard to believe but he is less than 10 years away from qualifying for the Senior Tour. I truly believe he will retire from the game well before that, perhaps to turn to something less physically demanding.
He said the one thing he was able to do during his time away from the game was devote more time to his children. If there was a price he paid to become the greatest golfer of his generation and among the best of all time it's that he made the game his top priority, sacrificing a balanced life. He seems to have found that, and it will be interesting to see how he manages that going forward while also trying to play on a consistent basis.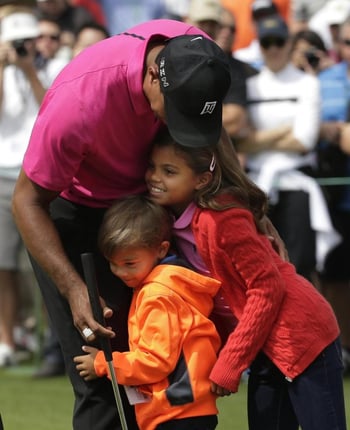 Image Credit: New York Daily News
"It's great to be back, playing against the best players in the world," he said on the telecast when he completed his round. "I made a lot of birdies. I almost made a lot of mistakes. Quite frankly, it feels a little weird not to play on carts. It's a little different. I'm getting used to that and getting my legs back and getting my body back and focusing for a long period of time. These are all things I've missed for a year and a half. I made some birdies, which was nice. I was playing aggressive. I've always wanted to be aggressive. But I also made some bad mistakes."
His wonky back held up, which was probably of more concern for him than what he accomplished overall. For an individual who placed such a premium on winning, this was about finding satisfaction in something less tangible.
We watched with fascination and wonderment because this was a moment in history – something many people were waiting to see. Tiger did not disappoint. He is not the first athlete, human or equine, coming back after a long layoff caused by injury to show flashes of greatness, but also struggle. In the end, age and infirmity can be far more impactful than muscle memory and pure, raw talent. Tiger can still make shots, but will he be able to do so in something as monumental as The Masters or the Majors? Hopefully we will be able to see that.
Tiger means that much to golf.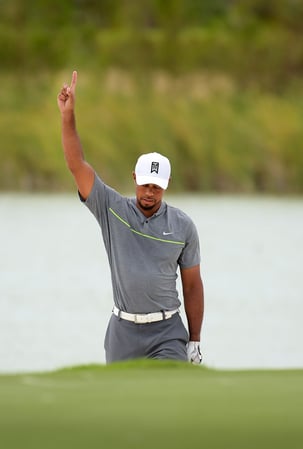 Image Credeit: Golf.com