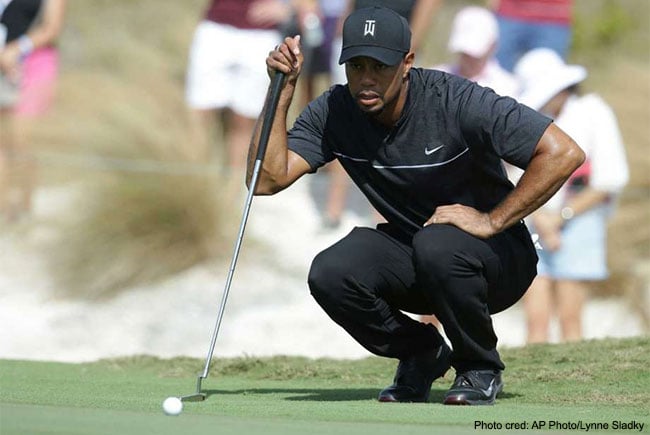 After a nearly 16 month absence – which included two back surgeries – Tiger Woods finally made his return to competitive golf this past weekend at the Hero World Challenge in the Bahamas. While much of the golf world was giddy with excitement as the most dominant golfer in history got back on the course, his performance was not quite "vintage Tiger". However, there were glimpses of the game that once launched Tiger to superstardom to go along with the reminders that he is, and may never be, quite what he once was. With that being said, we take a look at the good, the bad and the ugly of Tiger's comeback.
THE GOOD
Tiger lead the field in birdies with 24. This is a clear sign that the potential for greatness is still there. If Tiger were able to get hot at the right time, it is conceivable that he could find himself in contention late on a Sunday at a major while a few fist pumps gave notice that he has not lost his competitive edge. Another positive is that he was able to finish the tournament. Despite a recovery process that often times left him in too much pain to walk, Tiger was able to handle four full rounds and a pro-am, without any signs of pain or discomfort. Another injury could derail any hopes of a comeback, so staying healthy will be key going forward. This weekend showed signs that it is possible.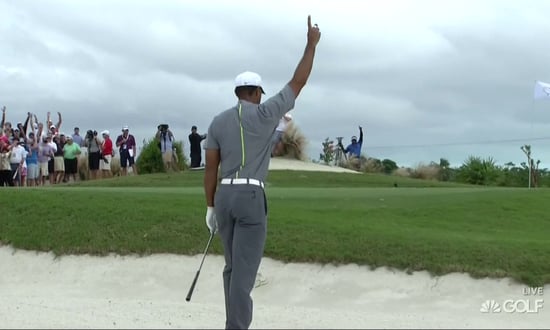 Photo Cred: http://thebiglead.com/
THE BAD
Despite his 24 birdies, Tiger finished at 4-under, good for 15th out of the 17 players who finished the tournament. This is reflective of the up-and-down nature of his weekend. Several times Tiger was able to piece together a strong front nine just to have it all unravel on the back. For Woods to find any kind of success he will need to not only put together a full round, but a full tournament. These late-round struggles may well be due to fatigue. Having gone 466 days since his last tournament, it was unlikely that Tiger was going to be firing on all cylinders, both physically and mentally. Temperatures hovering around the low 80s certainly didn't help either. Consistency is a problem the 14-time major winner should be able to address before the meat of the golf season arrives.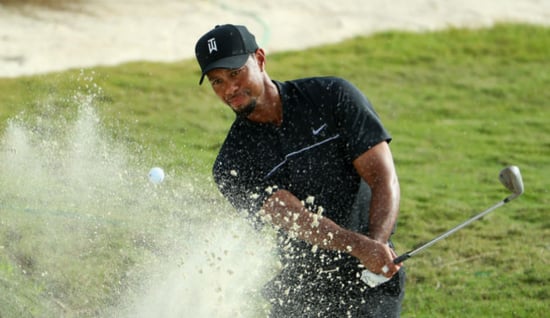 Photo cred: http://www.inquisitr.com/
THE UGLY
Tiger led the field in double bogeys with six, three of which came on the final day. It is tough to win a tournament with a double on the card. It's virtually impossible with six. Although his aggressive play may have helped him to his birdie bonanza, he'll need to find a more conservative middle ground if he hopes to compete for tournament titles this year. Errant tee shots and approaches landing over the green were sights all too familiar to Tiger supporters who have been waiting patiently for his return to his former elite level. Despite the positives of this week's performance, the roller coaster nature of Woods' rounds serve as a reminder that the potential for disaster is ever present, always lurking on the next hole.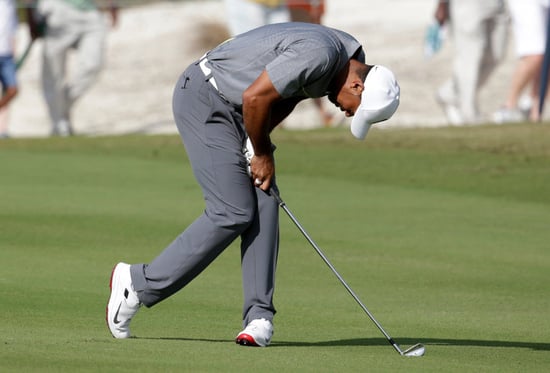 Photo Cred: Lynne Sladky/Associated Press
What are your thoughts on Tiger's performance this weekend? Let us know in the comment section below and as always, turn to LostGolfBalls.com for all of your golf ball needs.