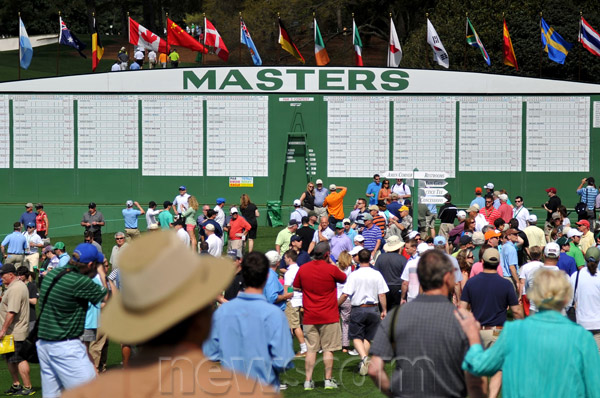 It seems hard to believe but the Masters is only five weeks away.

Where did the time go?

It seems like only yesterday the 2016-17 season was concluding, one which may have been one of the most important in years because of the shift of new players vying for top spot in the Professional Golf Association World Golf Ranking.

For the second year in succession, each of the Majors was one by a different golfer, which speaks to the parity.

The days of one golfer dominating the PGA Tour are over – and that's a reference to Tiger Woods, whom I'll talk about later in this blog.

With Justin Thomas winning the recent Honda Classic, it picks up on the strong season he had last year, highlighted by his win in the PGA Championship.

So again as we look forward to the Masters – and the memory of the unfortunate fall last year that took Dustin Johnson out of the tournament and created another story line when Sergio Garcia won it to finally get rid of the albatross around his neck as the best active player on the tour not to win a Major – there is so much to anticipate.

With the likes of Thomas, Johnson, Jordan Spieth, Jon Rahm and even Bubba Watson – by virtue of his win in Genesis Open that gave him the confidence to keep playing after he contemplated retiring because of his long drought – there will be no shortage of players to follow in the next few weeks.

And that says nothing of Rory McIlroy, who surely will not go through the frustrating season he had last year because of injuries.

This is just shaping up as one of the most exciting seasons in the PGA in some time.

Who will be the next Brooke Keopka to emerge from nowhere to become a contender?

What about Jason Day? He is showing signs that the many struggles he had last year appear to be over and he just may make a run to reclaim his greatness of two seasons ago.

And Rickie Fowler would seem to be oh so close to doing something magical.

Lastly, Tiger is back playing and has proven he can make it through to the final cut. With each tournament, there is a collective anticipation that somehow he can scrape by through his scuffling to go back in time and do something great. As I've stated before, the young bombers can routinely hit it 300-plus yards off the tee, taking away his big advantage. Moreover, they are hitting it straight, keeping the ball in the fairway.

But the crowds love Tiger and so do the TV networks. He creates excitement unlike any active player. Even though no one expects him to ever repeat the dominance he had before injuries stalled his career – and almost ended it – he remains a significant presence. I wonder how much his body will be able to take and whether there will come one shot that will throw off his alignment. If he is able to play a full season, it will speak greatly of his heart and the medical science that has allowed him to come back when it seemed he was done.

This is why the next few weeks will be fun to watch. It's all moving towards the Masters.