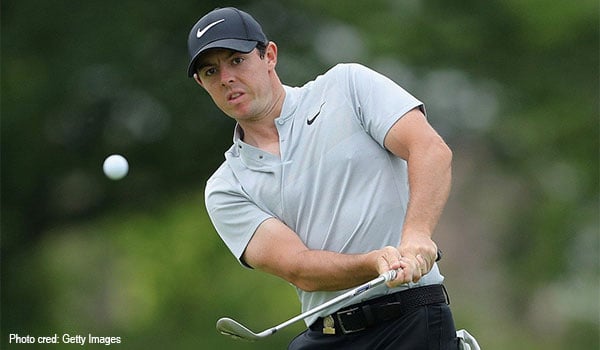 If you're a fan of Nike golf balls like Rory McIIroy, the news of the company ceasing their production of golf equipment might have been a tough pill to swallow, but don't give up on the swoosh just yet. With a variety of Nike's ultra-popular RZN models in stock, LostGolfBalls.com is keeping your golf bag stocked with your favorite balls.
Offered in Platinum, Black, Red and White models, there is a RZN ball for everyone. The key feature in all RZN models is Nike's revolutionary Speedlock core. The resin core's surface features a design similar to that of a waffle iron, creating a strong interaction with the compression layer to form a tighter bond. What this means is that energy is transferred more efficiently throughout the ball by eliminating the slipping that occurs between a traditional smooth-surface core and the outer layer. This next-generation core also allows the ball to have a softer feel without compromising distance that most golfers crave.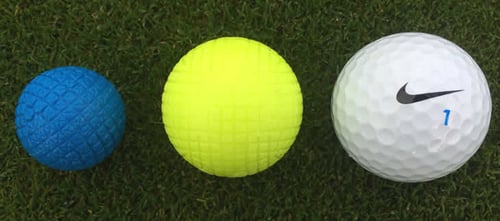 Photo cred: http://www.golfalot.com/
Where the models differ are in the number of layers and material makeup of the outer cover. The Platinum and Black models are both four-piece constructions with spin-optimized coating helping grip the grooves of a wedge and iron for more control. The urethane outer cover also features micro-dimples which helps golfers increase their spin and control around the greens. This means stopping the ball closer to the pin and posting lower scores.
The Red and White versions are both made with three-piece ionomer designs which serve to enhance distance-oriented performance. These balls contain larger RZN cores and firmer covers to provide increased stability and enhanced ball speed. While both of these balls are for players with moderate to lower swing speeds, the White option features the softest core of all the RZN models for maximum forgiveness.


Photo cred: http://blog.globalgolf.com/
Despite Nike's decision to stop making golf balls, there are still plenty in stock at LostGolfBalls.com. The variety of balls offered with Nike's RZN core means that golfers of all abilities can find a Tour quality ball that fits their style of play. Are you a fan of the RZN or any of Nike's other models? We want to hear what your favorite Nike ball is, post in the comment section below.