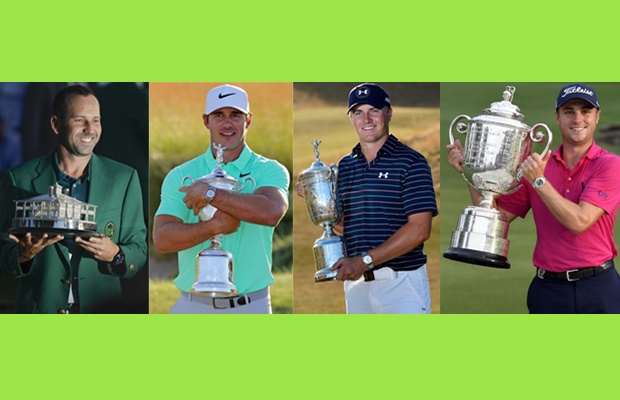 Image Credits: AP News, SB Nation, Heard County Parks & Recreation, & Reuters
Now that the PGA season for 2016-17 is in the books, here are my thoughts about some particular noteworthy moments.
Who would have ever imagined a season without a win by Jason Day, Rory McIlroy and Phil Mickelson? Collectively, they played in 56 tournaments, but were never truly in any of them.
Day started off the season ranked first overall in the world, but plummeted to seventh. He endured so much internal struggle due to the effect of his mother's battle with cancer – from which she recovered. He won three of 20 tournaments in 2016, posted a second- and a third-place finish and placed in the top-10 an incredible 10 times. It just goes to show how tough the game is mentally. At one point, he consulted with Tiger Woods, who noticed a flaw in Day's swing watching on television. You have to believe that with some time off from the rigors of the tournament, Day will have a chance to reset his mind and come back focused.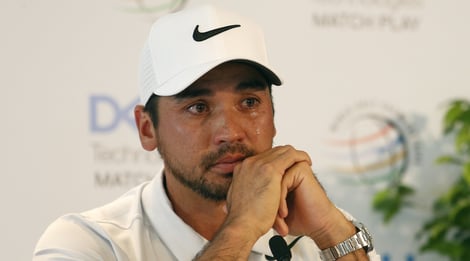 Image Credit: Golf.com
Mickelson played in 22 tournaments and had five top-10 finishes. At age 47, you have to wonder if Mickelson has reached the point where the young bombers on the tour have caught up to him?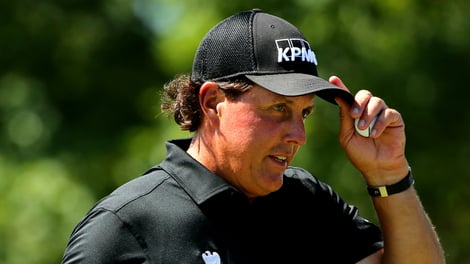 Image Credit: Sporting News
McIlroy battled some injuries that limited him to only 14 tournaments. He also had to deal with a Twitter war ignited by former PGA Tour player Steve Elkington, who basically accused McIlroy of not caring anymore about winning. Hard to believe a former PGA Tour player would have the moxy to suggest one of the best on the Tour now had lost his mojo. For McIlroy, the season can best be chalked up to a learning experience.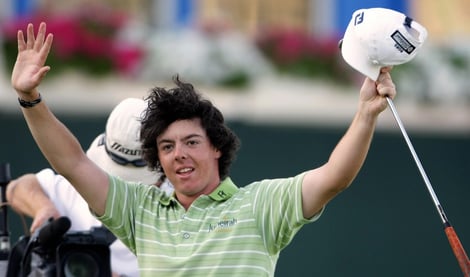 Image Credit: Golfweek
The heartwarming story probably goes to Sergio Garcia winning the Masters and finally shedding the tag as the best player not to win a Major.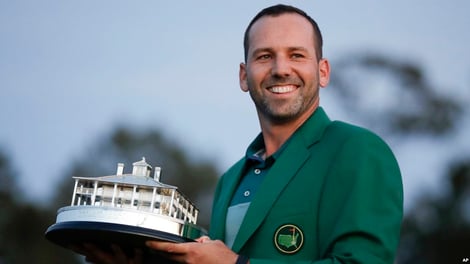 Image Credit: VOA News
The heart-aching story, to me, is what happened to Day. When an athlete breaks down in public and decides to withdraw from a tournament it is news. When that athlete happens to be the best in his/her given sport it is in even more pronounced. But when it's a story about an elite athlete whose parent is fighting a potentially life-threatening disease it takes on even more magnitude. On a lesser scale, I would include Dustin Johnson missing the Masters, a tournament he was expected to win, after falling down some steps the night before at a home he was renting. It played out like a CNN type of story with full-scale coverage. Johnson may never have that moment again. Then again, he has far too much talent and, all things being equal, he'll bounce back. And lastly I would point to Matt Kuchar, who was so close to winning his first Major, only to lose to Jordan Spieth, who made the shot of the year on the 13th hole of the British Open to mitigate disaster. But after giving up the lead, Spieth bounced back strongly and Kuchar simply couldn't keep up.
Image Credits: Los Angeles Times & Golf Digest
Spieth made so many shots in 2016-2017 that he'll have his own highlight reel. But this was the season he overcame some of his own demons and proved his prowess as arguably the best player in the world now. Some may say it's Johnson. Then again, Spieth's buddy, Justin Thomas, may have signaled he is ready to become the best. Winning five of 25 tournaments and finishing first in The FedEx Cup point race are indications the 24-year-old from Kentucky is a special player.
Image Credits: Twitter & The Independent
The overall season had numerous rookies winning their first tournaments, proving that there's an incredible talent pool right now. While there might be a few that stand out as the pre-eminent players, it should make for an interesting season in 2017-2018.