We've talked about miracles on the green before – in this blog where we talked about one-in-a-million shots made by our favourite pro golfers. But then we decided – why not look further into those odds? For example, a PGA Tour Pro's chances for a hole in one is about 1 in 3000, while an average players odds are more to the tune of one in 12,000. Further investigation revealed some pretty amazing golf feats that definitely beat the odds – by both pros and the amateurs.
Family of Champions
In a three-day span on a course in Wales, a mother, father, and son each made a hole in one. The odds? 10 million to 1. If only my family was that talented…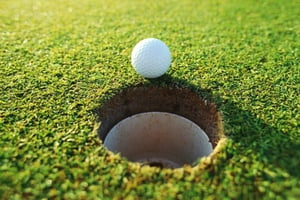 mage found here.

A Shocking Good Shot
Lee Trevino, one of golf's most successful and popular players, was hit by lightning twice, something in the odds of 1 in 360,000,000,000. Does that give him golf-themed super powers?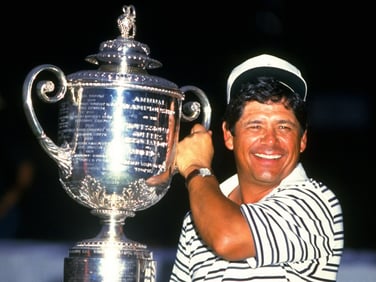 Image found here.
Two for the Price of One
The chances of making two consecutive holes in a round of golf for a pro are 1 in 67 million. But that didn't stop John Hudson, from achieving this particular miracle when he holed two consecutive holes-in-one on the 11th and 12th holes in the 1971 Martini Tournament in Norwich, England. I wonder what his luck with lottery tickets are, and whether or not he's for hire?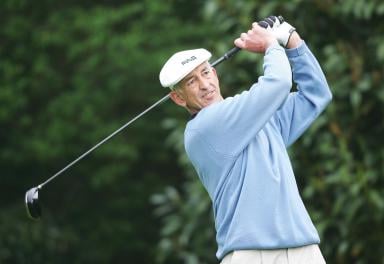 Image found here.
Four-in-One
In the second round of the 1989 US Open at Oak Hill Country club, four competitors, Doug Weaver, Mark Wiebe, Jerry Pate, and Nick Price – each achieved a hole in one on the 6th hole. The odds against four pros achieving this? 1 in 332,000. Talk about raw talent.


Image found here
Snake Eyes
We already mentioned how having two holes in a round of golf is nearly impossible – even for a pro. But what about the casual golfer, like Kassandra Komma? This Oakland University student did just two that – recording two ones on her scorecard in nine holes, at a whopping one to 67 million.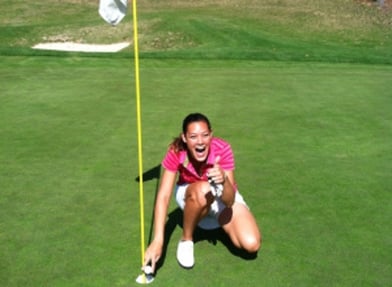 Image found here.
One after Another
Matt Parker and Travis Ferrante each hit a hole-in-one on the fourth hole of the Portland
Country Club in Maine, one after another. A third member of their party hit his ball within a foot in the same roles – nearly making it lucky number three. Even if he fell short – the odds of two people in the same foursome each hitting a hold in one are 17 million to 1.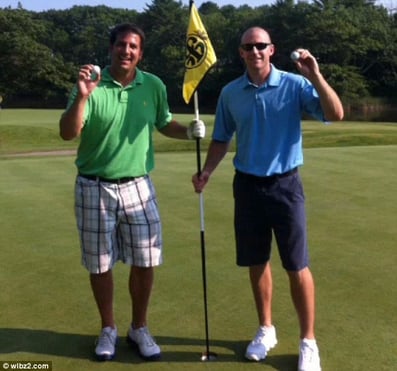 Image found here.
Third, Fourth, and Fifth Time is the Charm
A lot of the time, we set our sights on having one ace to our name. Dom Debonis, an 81 year old Pennsylvania native, has 5. Not only that, he got three of them within the span of three days, with the odds of that being absolutely astronomical. Maybe he's the reason I haven't gotten any yet he's hogging them all.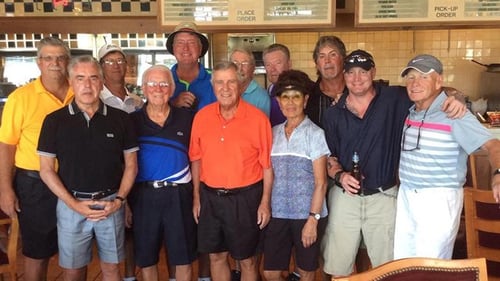 Image found here.
What about you? Witness anything that was totally against the odds? Share with LostGolfBalls.com in the comments below!
---
This post was originally published by Knetgolf on January 19, 2016. Knetgolf was acquired by LostGolfBalls.