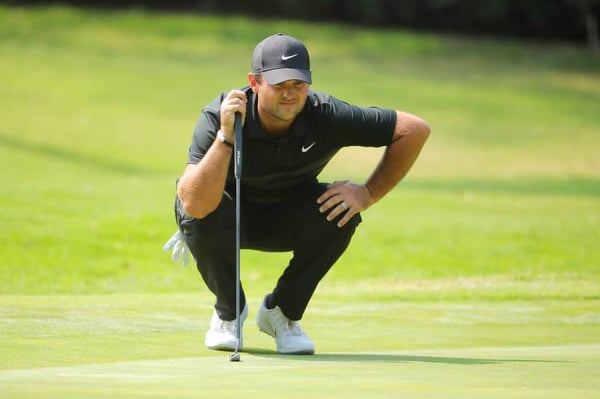 Image Source: Getty Images
It's interesting the way players are perceived on the PGA Tour. Some are embraced by the galleries and fellow competitors, and some aren't, but does it really matter?
As an example, consider Patrick Reed (Titleist Pro V1) and Bryson DeChambeau (Bridgestone Tour B X), who battled it out in the final holes of the WGC-Mexico Championship. Reed won by one stroke and could afford to bogey the last hole because he had a two-shot lead going into it. There was a reasonable degree of comfort that, barring a total collapse, he was going to win. DeChambeau bogeyed on the second-last hole and had to wait for Reed hoping he would double bogey the final hole.
Reed may be the most divisive figure on the tour simply because he has a way of creating a wedge between himself and his fellow competitors. It will take him a while to overcome what he did a few months before in the Hero World Challenge, when he took some practice swings in the bunker and was later deemed to have broken the rules by improving his lie and penalized two strokes. Not to diminish, defend or discount what he did, but it happened in a tournament for the foundation of Tiger Woods (Bridgestone Tour B XS) that was limited to 18 players, all of whom play four rounds without having to make the cut and are guaranteed money. It's more of a fun tournament and you really have to wonder if Reed would have done the same thing in a more prominent event. Nonetheless, it was the latest knock on a career that includes winning the 2018 Masters and performing strongly for the United States in international play, earning the nickname Captain America. But he has a persona that has made him an anti-hero. Remember when Phil Mickelson (Callaway Chrome Soft X) was always cast as a bad guy, the anti-Tiger? He still has his critics and didn't endear himself to anyone by deliberately hitting a moving ball in the 2018 U.S. Open and receiving a two-stroke penalty. But when his career is over and he is recognized as one of the greats of his era, will people speak of his image or the fact he was a winner?
Brooks Koepka (Titleist Pro V1x), who has been vocal about what Reed did in the Hero World Tournament, has been the object of criticism himself, but again both of these guys have proven themselves as the new generation of golf stars. They are winners, plain and simple.
DeChambeau has drawn criticism for his slow play, and if you watched him take his time analyzing his shot for par on the 17th hole it seemed to take forever. There was a lot on the line on that shot, which ultimately cost him a chance at a tie, so if he took excessively long it's understandable. Then again, slow play is slow play.