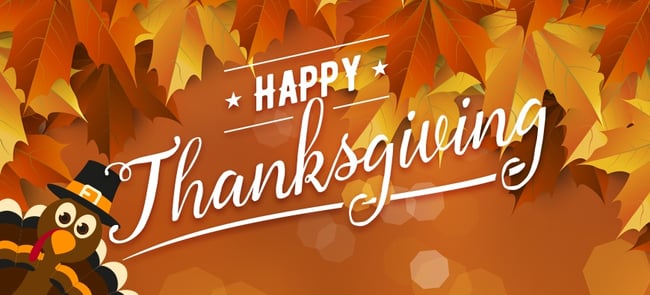 It is often said that Thanksgiving is a time for, well, giving thanks. With all the stress and negativity that life can throw at you during the year, it's always nice to take some time to remember all of the great things that life provides. Luckily as golfers, we have a lot to be thankful for. That's why we here at LostGolfBalls.com wanted to put together a list of all the things we are thankful for in the world of golf.
The Ability to Play Good Golf At Any Age
There is an unmatched beauty in the fact that there are truly great golfers at all ages. There are no 50 year olds in the NBA. There are no high schoolers in the NFL. But on the golf course, such restrictions don't exist. Tom Watson almost won another Major at 59 and Lydia Ko is kicking butt and taking names at 17. This benefit of the sport isn't limited to those gifted enough to play professionally either. On courses all around the world, there are kids sticking the ball within inches of the hole and retirees striping the ball down the center of the fairway.
Jack, Arnie, Gary and Tiger
Every sport has its legends, but somehow and someway these four seem, for lack of a better word, special. Jack taught us there is no expiration date on greatness. Arnie showed us how to be better people on and off the course. Gary taught us that there is no excuse for laziness. I mean, if an octogenarian can do 1,300 sit ups a day, then you don't have a reason to not get off the couch. And then there is Tiger, the single most dominant athlete any sport has ever, and likely will ever see.
Your Favorite Golfers Never Leave for Another Team
With the exception of a few supremely loyal athletes, most fans of any sports team will have to endure the pain of one of their favorite players leaving for some cross-country rival. While golfers may change what equipment they play or what logo is on the front of their hat, those aren't the reasons we cheer them on. We root for various golfers because we admire the way they play, the style and attitude they bring to the course and for the kind of people they are off the course. Those are things that rarely change.
The Physical Beauty of Golf Courses
From the rugged beauty of Bandon Dunes, to the breathtaking vistas offered by Augusta National, there are no sporting venues more beautiful than golf courses. Golf is not contested on some precisely measured rectangle, with a field in New York no different than one in Brazil or Australia. Golf courses are married with their environment, taking on the characteristics of the land they were built on. No other sport perfectly combines and often enhances the beauty of Mother Nature like golf. Next time you find yourself on the tee, overlooking an emerald green fairway surrounded by towering pines, or the red rock of the desert, take a moment to realize just how lucky you are.
The Fact That Someone Came Up With This Crazy Game
Seriously, just think about. If you didn't know anything about golf and someone walked up to you and said they could use sticks to hit this tiny white ball into a slightly larger hole a quarter mile away and only take five swings to do it, you would call them crazy. We should all take a moment to be thankful that someone was crazy enough to be the first person to play golf. Also, that we were crazy enough to follow in their footsteps.

What are the reasons you're thankful for the game of golf? Let us know in the comments section below and as always head to LostGolfBalls.com for all of your golf ball related needs.