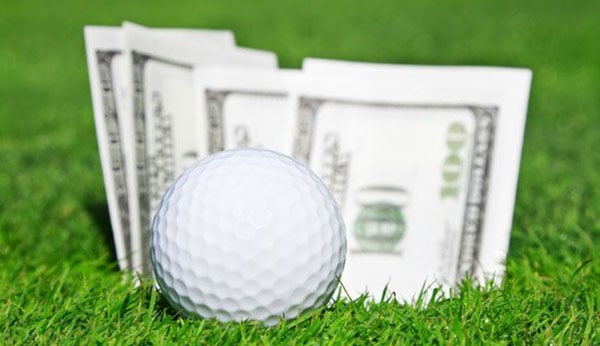 Photo cred: http://nichehacks.com/
Here's an idea to have some fun watching the U.S. Open next month. Get together with a bunch of friends and put some money into a "pool" in which the winner collects the entire share.
I've been involved in golf pools for several years, usually involving 20 teams, each investing $10 a piece. We each pick four players, but to make it interesting we automatically eliminate the major contenders such as Jordan Spieth and Rory McIlroy. These two will automatically be considered favorites to win, along with Jason Day. The winning team is the one with the lowest score.
Because the U.S. Open is one of the four men's Majors, it makes it exciting to watch when you have a little "action" in it. It also happens to be one of the toughest tournaments each year because of the way the course is laid out. The winner usually has a finishing score that is in the low single-digits above par.
If a player starts off poorly in the opening round, he will have to finish with a strong second round to at least make the cut. There's nothing more deflating than picking a team and finding out you're out of it after only 36 holes. Sometimes you have to do a little research and see which players historically do well in the U.S. Open to have a shot at success.
You can choose to pick four players who are solid, or you can do a mixture of two or three proven players and maybe one or two outsiders. It's always good to take at least one long shot because you want to have a player that no one else does. You can always check the major betting sites to see who is favored.
With the U.S. Open, June 16-19 at Oakmont Country Club in suburban Pittsburgh, you want to have a player who can keep the ball in the fairway – although that may be true in most tournaments – because there is little room for error. Some courses allow a player to make a mistake and recover with a good second shot.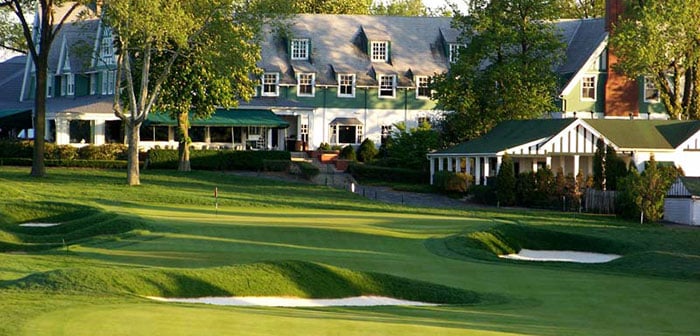 Photo cred: http://golfclubatlas.com/
You can choose a player who is trending upwards in his recent game or someone who has been gearing up for that specific tournament. Think of players such as Bubba Watson and Phil Mickelson for the Masters.
The good thing about the U.S. Open is that it's the second leg of the Grand Slam. Interest is always high because of what happened in the Masters and whether that will lead to a string of consecutive victories.
This year's event will be of significant interest because of what happened to Spieth in the Masters, when he coughed up a sure victory with some mental mistakes in the back nine.
But if you're playing in a U.S. Open pool and the anti-Spieth rule is in effect, it won't matter how he does. All eyes will be on Danny Willett, who scored a huge upset in the Masters. If I was running a U.S. Open pool, I'd make Willett eligible for entry. Off one victory, I'm not convinced he's good enough to be excluded from the pool.
Even though it's a few weeks away, I'm going to say Dustin Johnson may win the U.S. Open. He is really due to win one of the Majors. TOUR pros playing TaylorMade Tour Preferred X have been winning lately, so why not Johnson next?
---
This post was originally published by Knetgolf on May 24, 2016. Knetgolf was acquired by LostGolfBalls.