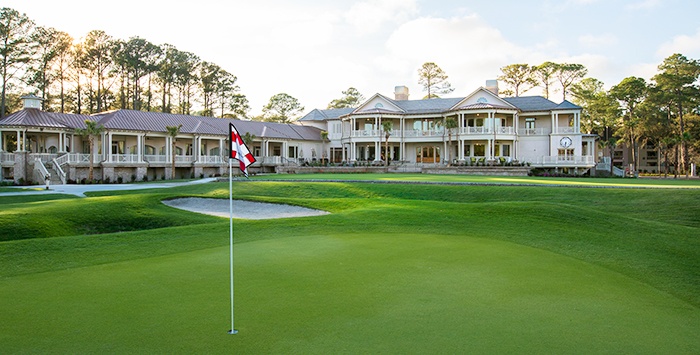 The professional golf season is unique among major sports in America, as fans can enjoy a PGA Tour event basically any week from January through early December. We know the season technically ends with the FedExCup and picks up again in October, but golf really has no "off-season." As such, fans and players alike get to experience a new venue every week. We thought it would be fun to look at the schedule and give our take on the top-five courses the Tour visits.
Before launching into the rankings, a few ground rules. We decided this would only encompass standard PGA Tour venues, so no Major Championship, FedExCup, Ryder Cup or Presidents Cup tracks are included, unless they also host a regular PGA Tour event. Also, even though it's an annual stop, we removed Augusta National from the pool, because of the unique field and its status as a Major Championship.
Without further ado, let the debate begin: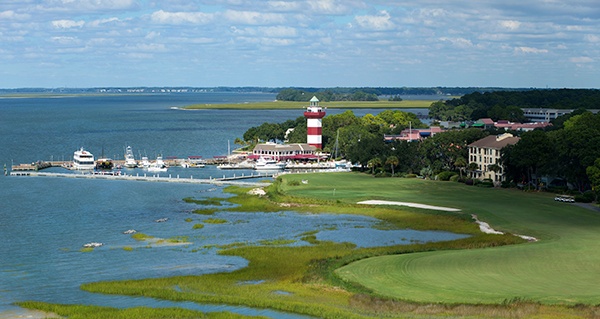 Harbour Town Golf Links
Designed as a collaborative effort between Pete Dye and Jack Nicklaus, the home of the RBC Heritage has been a PGA Tour player favorite since opening in 1969. The event is traditionally held the week after the Masters and its champions include some of the greatest players in the history of the sport. Although it enjoys close proximity to the Calibogue Sound, most holes are inland and defined by tight fairways, overhanging oaks and Spanish moss. The Hilton Head Island gem is still regarded as one of Pete Dye's greatest creations. Want to play Harbour Town free with a buddy? Check out our sweepstakes http://info.lostgolfballs.com/the-sea-pines-resort-getaway-sweepstakes.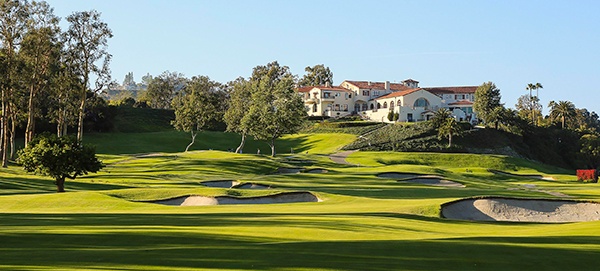 Photo cred: www.pgatour.com
Riviera Country Club
Every February, when winter is still in full force in many parts of North America, the Tour swings through sunny Southern California and the immaculate Riviera Country Club. The handiwork of architects George Thomas and Billy Bell, Riviera is highlighted by the variety of holes, immaculate conditioning and wonderful bunkers and green complexes. The short 10th is a classic risk/reward par four and one of the most strategically oriented holes in the world.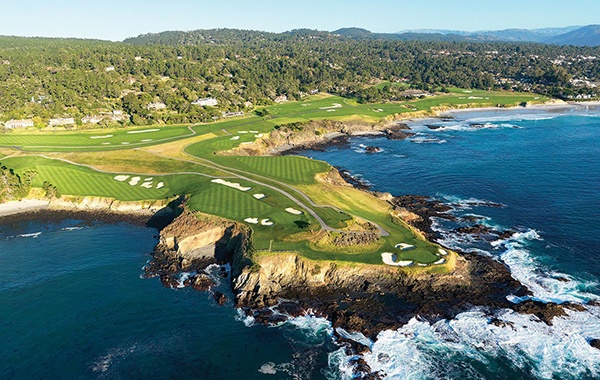 Photo cred: www.hauteliving.com
Pebble Beach Golf links
What needs to be said, it's Pebble. Built on the dramatic coastline of the Monterrey Peninsula, Jack Neville and Douglas Grant created an all-time classic that is home to the AT&T Pebble Beach National Pro-Am or Crosby "Clam Bake" for those who remember it. Technically, hosting duties are shared by other local venues, Spyglass Hill and Monterrey Peninsula Country Club, but the weekend action is focused on Pebble. It has earned its place as one of the most sought after destinations for golfers around the world.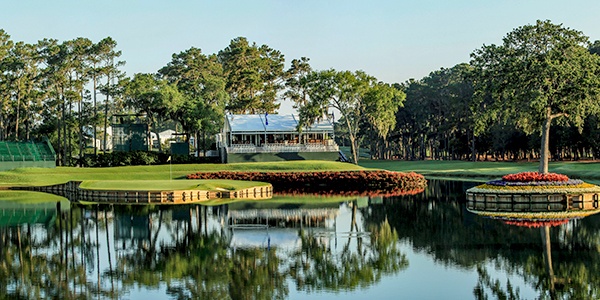 Photo cred: www.nationalpgaproam.com
TPC Sawgrass
Our second Pete Dye course on the list, the Tournament Players Club at Sawgrass in Ponte Vedra Beach, Florida, is known to be one of the toughest tests on Tour. Opened in 1980, it was among the first courses that featured an "island green," which was actually the idea of Pete's wife, Alice. This short par three is one of the most fun holes to watch the pros tackle every May. Otherwise, Sawgrass is highlighted by narrow fairways lined by marshland and waste bunkers that demand accuracy and distance off the tee.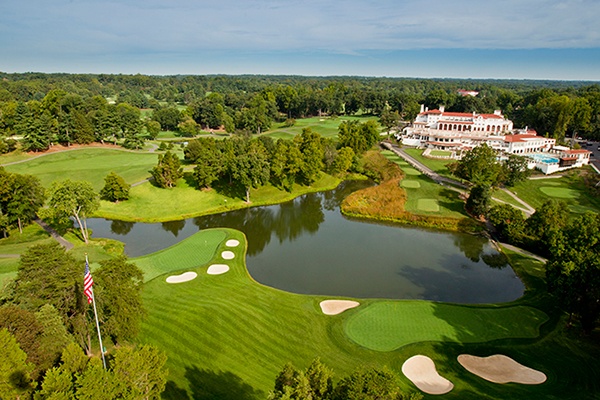 Photo cred: www.ncga.org
Congressional Country Club
Located just outside Washington D.C., Congressional Country Club has hosted three U.S. Opens and a PGA Championship. However, since 2007, it has been the regular home to the Quicken Loans National event, hosted by Tiger Woods and benefitting the Tiger Woods Foundation. This one has a love/hate relationship with players, but every summer is shines in the smoldering humidity of the Maryland summer. Originally laid out by Devereux Emmet, it has received renovations over the years from esteemed architects Donald Ross, Robert Trent Jones and Rees Jones.