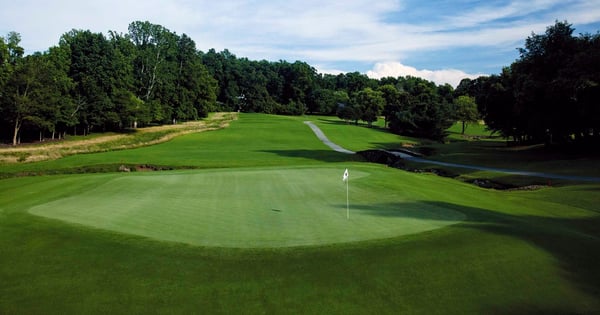 Image Source: Getty Images
This is the time of year my mother-in-law, Louise, and I start putting together our teams for the Masters.
We've been doing it for a few years with several other people who pick teams of four players in the tournament. It cost $10 to enter and the intent is to have the lowest total after the conclusion of the four rounds.
Some years there were restrictions about who you can select because it's designed to remove the obvious favorites, but there's just so many good ones now it's basically wide open. So you have to use a certain amount of skill and luck to have any chance to win. More importantly, you hope all your picks survive the cut to at least be in contention for the weekend. There's no worse feeling than seeing one or two of your picks sent packing after 36 holes (I'll get to that in a minute). In a way, I understand how the golfers feel, although for them there is always next week or the week after that. We don't do a pool for any other tournament, such is the magnitude of the Masters.
The first year of the Masters pool was in 2015 and I won because I was the only one who had picked a relatively young and unheralded player by the name of Jordan Spieth (Titleist Pro V1x). Even though the winner's share was only about $300, I felt as happy as Jordan. Mind you, his winner's share was considerably larger.
I told my mother-in-law about the pool after that and we've been playing it ever since. She watches golf regularly and we often talk about what's happening every weekend about the various on-going PGA tournaments. But nothing gets us as excited about chatting about the Masters. I go to her place around noon for lunch and then we settle in for six to seven hours of golf, and she often has some snacks and other edibles to pass the time. Of course, we are particularly fascinated about our teams, but we also appreciate the overall beauty of Augusta National and how beautiful it looks on TV.
My mother-in-law always picks Rickie Fowler (Titleist Pro V1), who is her favorite player. She keeps hoping Rickie will win or at least be in contention for the final round. But she sometimes likes to pick a Canadian player because we are Canadians and we like to cheer for our countrymen. We all remember when Mike Weir (Titleist Pro V1x) won the Masters in 2003. I was watching a replay of that tournament this week. It was a moment in time for Canadian sports – like when Bianca Andreescu won the 2019 U.S. Open beating Serena Williams. Except in Weir's case, it's been 17 years and, sadly, his game has never been the same, a victim of too many injuries, although as a previous winner of the Masters he still receives an automatic entry.
I can admit freely and honestly that I didn't think Tiger Woods (Bridgestone Tour B XS) would win last year, even though he'd won it four times previously and was victorious in the 2018 Tour Championship. I basically dismissed him when I chose my team. I selected Paul Casey (Titleist Pro V1), Dustin Johnson (TaylorMade TP5x), Rory McIlory (TaylorMade TP5x) and Justin Rose (TaylorMade TP5). I was playing conservatively with what I thought were sure-fire picks to survive the cut, but Paul Casey was the one I thought would be my sleeper pick. Well, Casey was picked by eight of the 38 teams and he didn't make the cut.
I picked my mother-in-law's team, consisting of Rickie, Jim Furyk (Callaway Chrome Soft), Rory and Jordan. What I didn't know – and wasn't told by the organizer of the pool – is that Furyk wasn't even in the tournament. I had only myself to blame, but my mother-in-law didn't care.
The good news is the 2020 Masters has been re-scheduled for November and, hopefully, the coronavirus will be over by then and my mother-in-law and I can share another golfing moment together.