The LostGolfBalls.com customer service team's favorite golf balls are the Taylormade Lethal, Titleist Pro V1, and Titleist Pro V1x.
LostGolfBalls.com came into existence on the golf course.
Our three founders wanted a way to play their favorite sport more often—and live golf, rather than just play it on the weekends. On the course one day, they saw someone reclaiming lost golf balls and had a light-bulb moment.
Nearly twenty years later, LostGolfBalls.com has processed more than half a billion golf balls from elite courses across the United States. The company's staff personally hand selects the golf balls we offer to you on our Web site.
And we know our golf.
The vast majority of the LostGolfBalls.com staff—like its founders—have built their careers in the golf industry, whether they were former golf professionals, managed courses, made and sold products, or played through college and on the professional circuit. Even better, the LostGolfBalls.com team has worked together for years. We have some of the longest tenured staff members you're likely to meet anywhere, in any company.
Because we love what we do.
A big part of what we do is building long-term relationships with our customers. In fact, we see relationships as one of our core business assets. If you've e-mailed with us or given us a call, you've connected directly with one of our customer-service team members: Andrew Linn, Heather Plyler, or Andrew Trumbo.
Ready to meet the LostGolfBalls.com customer service team?
Andrew Linn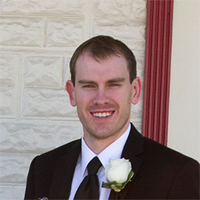 Andrew joined LostGolfBalls.com as an e-commerce coordinator in July 2013 from previous roles in sales, club building, club fitting, and marketing. Newlyweds, he and his wife have three cats.
Andrew's favorite ball is the Taylormade Lethal, 5A, 1st Quality.
Heather Plyler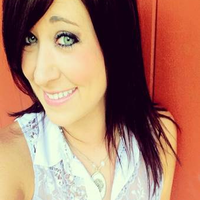 In her free time—though we keep her so busy, we don't know that she has much of it—Heather is a promotional representative for the new Nike driver, Covert. She joined the LostGolfBalls.com team in January 2014.
Heather's favorite ball is the Titleist Pro V1 2014, 5A, 1st Quality.
Andrew Trumbo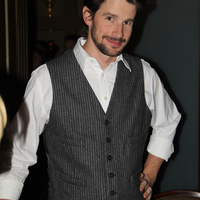 Andrew came on-board in 2007 from a role managing the shop at golf course that also sold used golf clubs online. He graduated from the Golf Academy of San Diego. Andrew has three fantastic children: a son and two daughters.
Andrew's favorite ball is the Titleist Pro V1x 2014, 5A, 1st Quality.