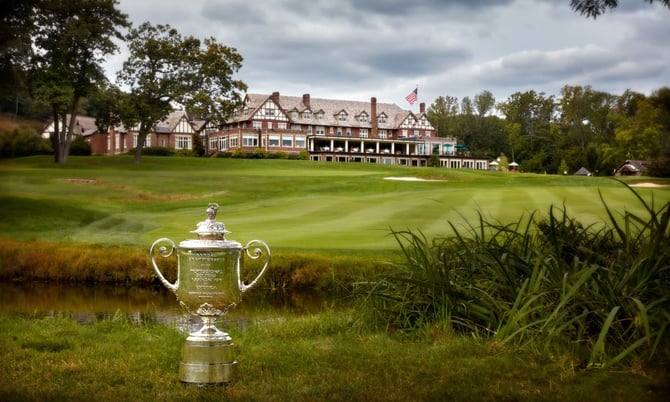 Image Credit: Golfweek
It's been an interesting season so far in terms of the Professional Golf Association Majors, which concludes with the PGA Championship, starting Thursday at Quail Hollow in Charlotte, North Carolina.
So here are some of my predictions for the player I expect to win and some longshots.
Insofar as the PGA Championship is concerned, it is hard to go against Jordan Spieth. Spieth is listed as either the favorite or second favorite on most betting sites.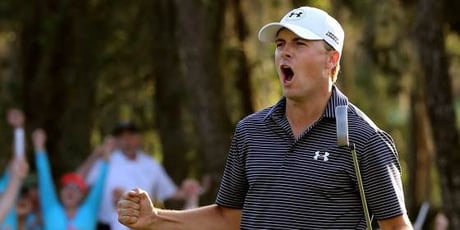 Image Credit: jordanspiethgolf.com
He has had another solid season and his victory in the Open was simply superb, notably his ability to rebound from a bogey on the 13th hole that relinquished his lead to Matt Kuchar, only to rebound on the next hole with a birdie, followed by an eagle on the 15th with a 30-foot putt. With two more birdies and a par, he won over an emotionally-drained Kuchar.
If Spieth wins the PGA Championship, he will record a career Grand Slam. He finished second in the tournament in 2015, the year he recorded wins in the Masters and U.S. Open.
A Spieth win would also end the string of four different players winning a Major, which was the case last year.
So far, it has been interesting watching the Majors unfold this year with Sergio Garcia's win in the Masters – ending his tag as the best player not to win a Major – rising star Brooks Koepka prevailing in the U.S. Open and Spieth performing a magic act to win the Open.
Image Credits: Sky Sports and pga.com
It was only three weeks ago, but it seems like yesterday.
Rory McIlroy, who has had great success on this course in previous years, showed signs in the Open that he is starting to come around. If he wins, it would not be a surprise. In fact, he is my choice to win, but I'm going to offer some longshots similar to what I've done in the other Majors.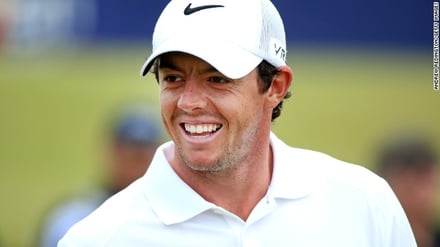 I was hoping for Kuchar to win the Open because I had listed him as one of my top three longshot choices, along with Ian Poulter and Hideki Matsuyama. I really liked my chances heading into the final round with all three, but that's golf.
Matsuyama, who has the lead in the FedEx Cup standings, will garner tremendous support coming off his win in the World Golf Championships last week. He has three wins and three seconds so far this season. He's been some streaky in the Majors. He had a great chance coming into the final round of the Open, only to blow up on the first hole and basically lose contention. He came out of nowhere with a sizzling final round to place second in the U.S. Open. He was not a factor in the Masters. He will win a Major, but after predicting him to win the Open, I am jumping off of his bandwagon.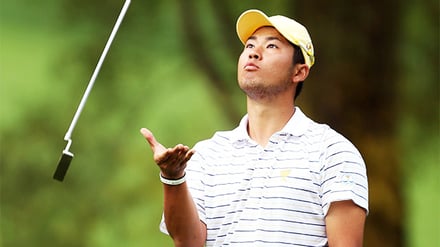 Image Credit: pga.com
Dustin Johnson has indicated with his recent play that he is slowly recovering from the back injury that forced him out of the Masters. I think he will finish in the top three.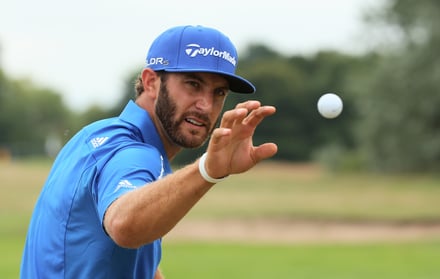 Image Credit: Daily Spread
So here are my two longshot choices:
Charlie Hoffman: He's basically a value pick at 40-1. He is 11th on the FedEx Cup points list. He has two wins and two seconds this season and seven top-10 finishes. He has placed in the top three in his last two tournaments. So I consider him one of those grinders who just might come through.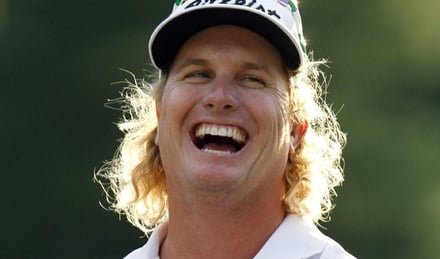 Image Credit: Sporting News
Daniel Berger: He has one win and two seconds in 21 tournaments this year, which has been a career season for him with almost $4 million in winnings and eighth on the FedEx Cup list. He's 50-1.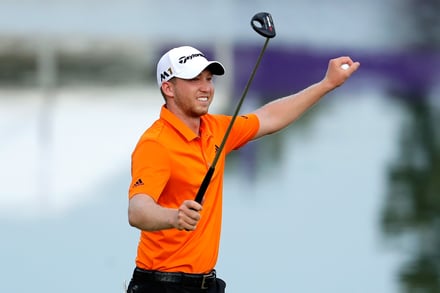 Image Credit: Golf Digest
PGA SCHEDULE CHANGE: I like the idea of the PGA of America changing the order of the four Majors, placing the PGA Championship in May, in between the Masters and the U.S. Open, instead of its traditional mid-summer date. So essentially there will be one Major per month from April to July. What this indicates to me is a desire to not only change the schedule, but to take into account the FedEx Cup championships, golf's place relative to other sports – namely the National Football League – and the Olympics.
The FedEx Cup is a really misunderstood tournament. It has a $10 million bonus prize, but few people outside of golf know much about the format for qualifying. I get that it is a sponsor-driven series, but I don't think it really matters because it simply can't stack up against one of the Majors, no matter how much the winner receives. Sports fans understand the Majors, but the FedEx Cup needs to be re-addressed in terms of how it is marketed beyond mainstream golf fans.
I believe the inclusion of golf in the Olympics places a far greater spotlight on the sport than the FedEx Cup, even though it happens once every four years. Golf proved to be quite exciting last year in the Olympics, but didn't receive the support from several major players, who simply didn't want to interrupt their schedule for a tournament in which the prize was a medal. Maybe the schedule change will alter their thinking.
But perhaps the real reason for the change is the report by the Associated Press to change the tour schedule so the FedEx Cup ends around Labor Day instead of the third week in September. AP is also reporting the FedEx Cup playoffs will be shrunk from four weeks to three weeks. This year's final is slated for TPC Boston in Norton, Massachusetts on September 24.