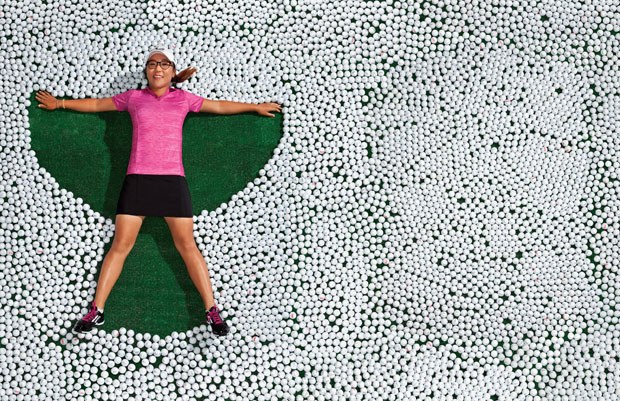 Image Credit: Golf Digest
Golfers are always experimenting to improve their game, but when the top-ranked professional women's player in the world does it, well, that's quite unusual and people take notice.
So when Lydia Ko played for the first time in 2017 in the Australian Open, a tournament in which she has had considerable success in the past, and finished tied for 46th, it only underlined some of the decisions – and the criticisms – the 19-year made in the last few months.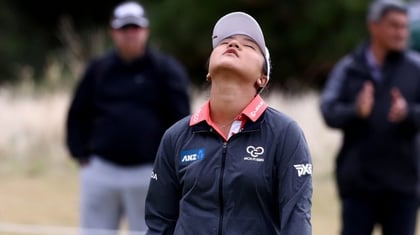 Image Credit: Stuff
Ko began her 2017 season with a new coach, a new caddie and new clubs. The only thing she didn't alter was her use of the Callaway Chrome Soft ball.
The New Zealander could be excused for starting her year with some rust, in particular after she made all the changes. It will be interesting to see the results by year's end.
Ha Na Jang of Korea won by three strokes with a score of 10-under par, including four-under-par in the final round, posting her fourth win on the LPGA. She plays with a Titleist Pro V1.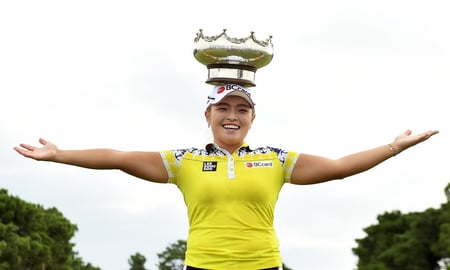 Image Credit: Golfweek
Ko's new coach/swing instructor is South African Gary Gilchrist. Her new caddie is Gary Matthews, also of South Africa. She had previously been with Jason Hamilton for two years. She is now playing with clubs produced by PXG of Scottsdale, Arizona, breaking away from Callaway.
(From left to right) Image Credits: LPGA and Stuff
Ko had a quality season in 2016 winning four tournaments and placing second in the Olympics, although she posted just one top-five finish in her last nine starts. So she made the decision to part ways with coaches David Leadbetter and Sean Hogan. She had won 14 LPGA titles over the course of the last three seasons with Leadbetter and Hogan.
The story that surfaced is Ko made the changes amid a decision to take greater control of her career and with her parents pushing for her to make the split.
"It's been difficult the last few months, when she's hearing more than one voice," Leadbetter told GolfChannel.com.
Ko responded to the comments by telling LPGA.com: "I think I have, yes, sometimes been too reliant on my parents because I am so used to being with them. But I think I need to learn more about taking ownership and making my own decisions. Of course I discussed my decision with my parents. They gave their opinions, too. But at the end of the day I made the final decision to change. My parents are a big part of my golfing career and I know I wouldn't be here without them. I am very close with my parents. But it would be a lie to say that we have never had an argument or I've never been upset because of them. But at the end of the day, even though I may not know at the time, they are wishing the very best for me and it's because they care and love me."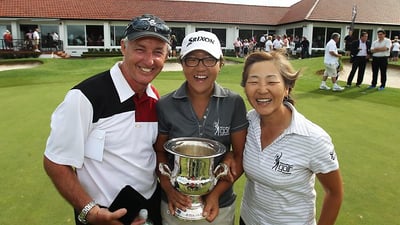 Image Credit: Upstore
What is interesting is that Ko now shares the same swing coach with Ariya Jutanugarn, the 2016 Player of the Year but second in the rankings. She began the 2017 season tied for 47th in her first tournament, so that is why Ko could be excused for her unspectacular performance in the Australian Open. It will be interesting to watch her and her 21-year-old rival battle it out this season.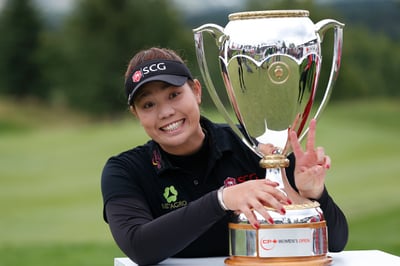 Image Credit: Golf Digest
Jutanugarn, who plays with a Titleist Pro V1x, vaulted from 63rd in the world at the start of the season to second overall. Maybe Ko saw something in her game to decide to switch coaches. Maybe it's gamesmanship or mind games. It will be interesting to watch.