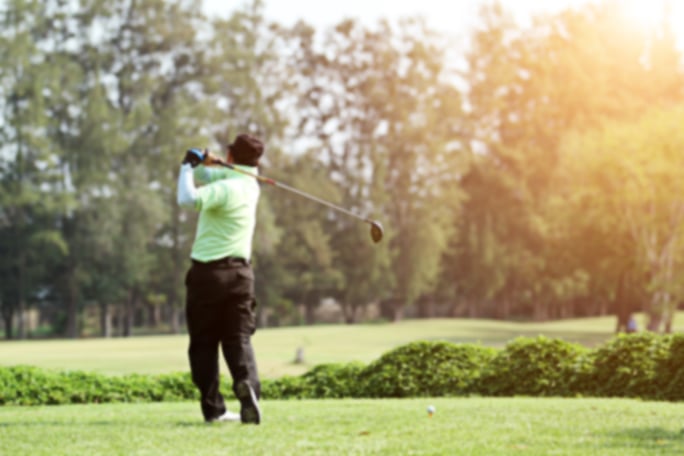 How to Prevent a Slice
The bane of every golfer's existence, the slice can be a real nightmare. You might think that you did everything perfectly. You lined up your shot, checked the distance and area, and then swung at the ball. For some reason, the ball starts to curve and spin out of control. It can ruin your entire game. The ball goes in the wrong direction, and you have to pick up the pieces. Of course, many people have tried to explain why slice happens to golfers. The truth of the matter is that the driver you use could have a massive impact on the spin of your ball.
Some golfers believe that they can counteract any slicing by leaning to the left when they take their shot. While doing so seems the logical course of action, it is not the right one. In fact, much of the time, this move results in a sharper curve than you already had. That is to say that you can make your golf game worse if you try to plan for the slice. Instead, you need to make sure that you get the right equipment and use it to its best advantage. Only then, can you make sure that you continually improve your game no matter what.
As you may already know, each driver has different advantages and disadvantages. You need to learn to work with each of these so that you can enhance your skills and avoid ruining a shot. Let's take a quick look at three of the best drivers on the market right now and how they can help your game.
Callaway Big Bertha Alpha 815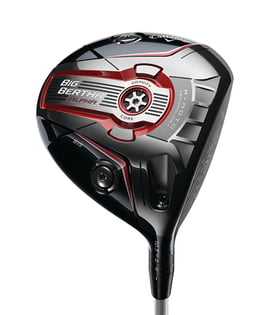 Image Source: http://www.golfdigest.com/blogs/the-loop/2014/10/callaway-bolsters-big-bertha-d.html

As the Gold Medal Winner of Golf Digest's 2015 Hot List, you should expect great things from the Big Bertha. The driver is one of the most popular on the market, which is no real surprise given its outstanding performance reviews. So, the question is, can this driver help to reduce your slice? Or, even, get rid of your slice problem altogether?
Well, one of the best things about the Big Bertha Alpha 815 model is that it uses a patented Gravity Core weight on the head of the driver itself. This feature is fantastic as it helps to prevent spin, which often leads to slicing issues. The face of the head is ultra thin, which is yet another advantage, especially if you tend to have problems hitting the ball. You can use this feature to create powerful, and subtle hits every time. That is to say that it offers a level of stability comparable to none. The driver has both seven and one gram weight ports, which you can use to adjust the total weight of it. That means that you can change its mass, according to the shot. Few people realize how beneficial this feature can be. If you know your golf, though, you can use the weight of this item to help improve your game tenfold.
What about the disadvantages, then? While most golfers say that this product reduces the level of spin, some complain that it is not great value for money. Both the feel and durability of the product itself are top notch, but some feel that doesn't warrant such a hefty price tag. Having said that, it is a crucial tool if you want to decrease your spin and slice.
Titleist 915 D2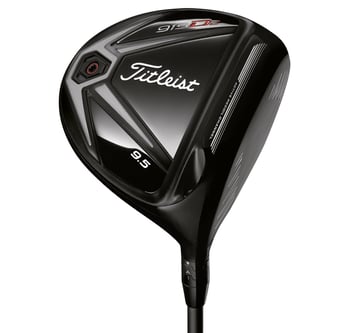 Image Source: http://www.mygolfspy.com/titleist-915-d2-d3-driver/

You may have heard a load of hype about the Titleist 915 D2 driver, but is it true to its 'Distance Without Compromise' strapline? Well, since the driver has been on the market for quite some time, there are already a great number of reviews surfacing about it. On the head of the driver, there is an Active Recoil Channel (ARC). This channel is there to help improve your hits, without creating any spin on the ball. So, does it work? Most reviewers say that this feature helps to increase the initial power when you play. That means that it offers you a stronger hit when you tee off.
Another impressive feature of this model is the Radial Speed Face. This aspect of the driver should help with the head-to-ball impact. In theory, the feature should mean that the moment of impact is smoother than we have seen with other models. Most reviewers say that this is by far the best feature of the driver. Many have reported that they have high levels of consistency when they use this driver. That is to say that few people have any issues when it comes to spin or, indeed, slice.
So, can it work for everyone? Of course, a driver like this one isn't going to turn an amateur into a pro. Despite that, it is likely to decrease your chances of spin. Both the channel and the new face of the driver aid in precision and ease. That means that the golfer has to make fewer adjustments to try and counter the potential spin of a ball.
TaylorMade SLDR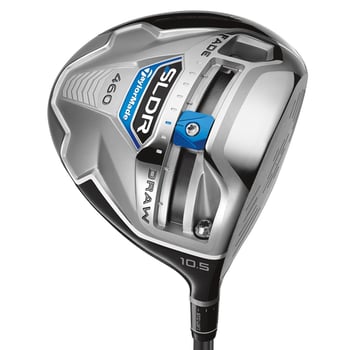 Image Source: http://taylormadegolf.com/SLDR-TP-Driver/DW-SQ039.html

Unlike other TaylorMade products, the SLDR does not have the trademark face angle adjuster. The lack of this integral feature is a real drawback for this driver. Despite this issue, the driver has become a massive global success. What the product lacks in that area, it more than makes up for with its other features.
The 20-gram sliding weight is perhaps the best new addition to this product. This feature allows golfers to have total control over the head. They can adjust the weight of the head to give a low center of gravity. Many people have reported that this aspect of the product has helped them to improve their game. In fact, when you are about to take a shot, it allows you the freedom to change the club to suit the distance and angle you want to achieve. With any different heads, the club has around 6.5 degrees to 13.5 degrees range. This feature is a great help if you need flexibility in your game.
If you want to reduce the risk of slicing when you hit the ball, you need to make sure that you have the right driver for the job. Selecting the finest driver is a painstaking process. Despite this fact, you ought to ensure that you get it right before you do anything. This short guide should arm you with all the information you need to choose the most appropriate equipment for the job.