The best players in the world are heading to Austin, TX this week to compete in golf's version of March Madness … the WGC-Dell Match Play.
This format is perhaps the purest form of competitive golf. It's a one vs. one, hole-by-hole competition that can be wildly entertaining and instantaneously heart-breaking. It also requires a bit more strategy than stroke play and demands you pay close attention to your competitor's situation.
To help you excel at match play the team here at LostGolfBalls has put together "two sleeves" of helpful hints and thoughtful tactics that will have you going 1-up on the competition in no-time.
Let Them Make the Mistake: Arguably the greatest amateur champion in golf history, Bobby Jones was notorious for letting his competitors self-destruct, and so should you. Play the course, not your opponent. Golf is a game of mishits; those who manage them best often come out on top.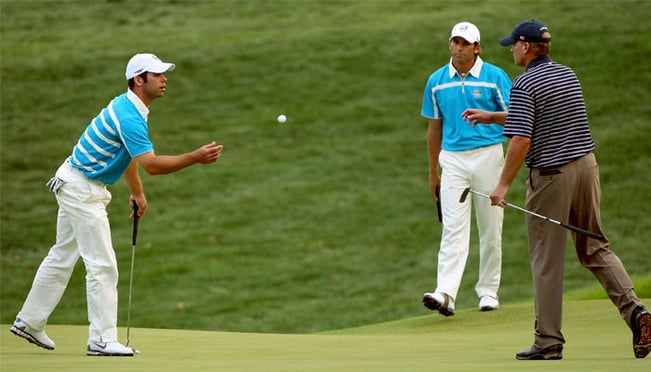 Photo Credit: Adam Fonseca, Back9Network
Gimmies: To give or not to give, that's the question. Start off nice by giving your opponent the first handful of three-footers. Then surprise them later by remaining silent as they wait for the "it's good" gimmie. They haven't had to make a short, pressure putt all day; sit back and watch their knees knock.
Go Flag Hunting: Match play affords golfers the opportunity to be more aggressive, so go pin seeking. Your final, cumulative score doesn't matter; it's what you do each hole that counts. Hitting it stiff gives you a better chance at birdie, winning the hole and making your playing partner sweat.
Keep Your Foot on the Gas Pedal: Just ask Stephen Ames about this one. Back in 2006, he commented on Tiger Woods' inaccuracy off the tee; "Anything can happen … especially where [Tiger]'s hitting the ball." Woods responded by winning every hole and halving the 10th to beat Ames 9-and-8 in the largest margin of victory in WGC match play history. Vroom, vroom indeed.
Fast and Furious: More often than not, those who start the fastest will win the match. Confidence is king in golf; two things happen when you start well: 1) your confidence grows while 2) your opponent's confidence shrinks. It's hard playing from behind. Make a birdie, get ahead early.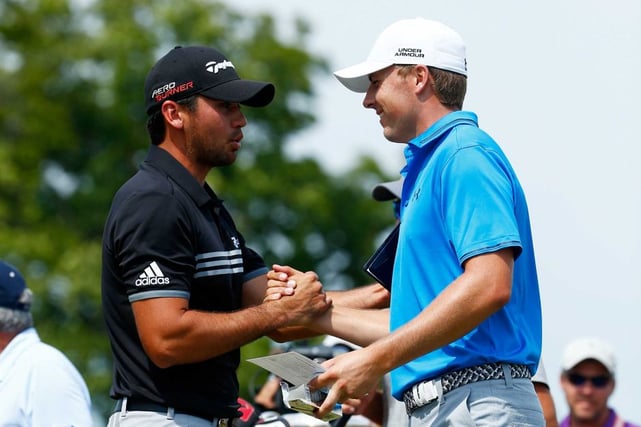 Photo Credit: Andrew, McGarry, ABC News, AU.

David Blaine Them: This one is fun; play mind games with your opponent. Observe their mannerisms and habits. If you notice them looking in your bag when you pick a club on the tee box, fool them by pulling the wrong one and watch in delight as their golf ball ends up 30 yards short of the green.
In summary, match play makes golf personal. Your mission is to dispatch your opponent in as few holes as possible. So fire at the pins, make birdies, quickly brush off your mistakes and be patient, after all, 18 holes is a long match.
We want to hear about your favorite match play moments. Share your stories with us below in the comments.