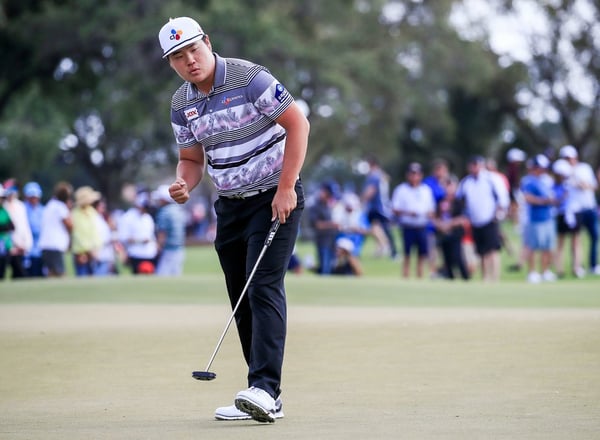 Image Source: Shutterstock
In the changing narrative that golf is, it seemed like the Honda Classic had been gutted when several big names failed to make the cut, but it created new story lines after it was over.
The surprising failures of Brooks Koepka (Pro V1x), Ricky Fowler (TaylorMade TP5x), Justin Rose (TaylorMade TP5) and defending champion Keith Mitchell (Titleist Pro V1) to qualify for the final 36 holes, immediately had people wondering about some of the stars who will be expected to figure prominently in the Masters.


Koepka in particular raised some eyebrows after he bogeyed numerous holes on route to missing the cut by five shots. He addressed questions afterward that possibly his injured left knee was the issue, saying he struck the ball well but needs more competition to get his game fully in gear for the Masters. The one characteristic we've learned about Koepka is that he really doesn't need a lot of time to be ready for the four majors. He doesn't follow the traditional path of others in the top-10 in the world. He has played seldomly since the new year – apparently only 14 rounds – but plans to be active for five consecutive tournaments leading up to the Masters, beginning with this week's Arnold Palmer Invitational in Orlando, Florida. So if the plan plays out as he hopes, we'll see plenty of Koepka in the next four weeks and will be able to ascertain if his game is in order. History would suggest he knows what he is doing and we'll give him the benefit of the doubt for what happened in the Honda Classic. I remember last year how he sloughed off his play in the 2019 Canadian Open finishing in a tie for 50th and saying he was working on his game and wasn't concerned with the result. He promptly finished second the next week in the U.S. Open, narrowly missing a historic third consecutive victory in that tournament.
With the depleted lineup for the final 36 holes, the Honda Classic appeared to give Tommy Fleetwood (Titleist Pro V1x) a chance to win his first PGA tournament. But after leading going into the final round with a three-under 67 on Saturday, he shot one-over-par with a 71 on Sunday.
It was a pair of largely unknowns who were duking it out like prizefighters at the end. South Korea's Sungjae Im (Titleist Pro V1x) and Canadian Mackenzie Hughes (Titleist Pro V1) provided a great finish. When Hughes, who barely made the cut, made a 53-foot birdie on the 17th hole to reduce Im's lead to only one stroke, it set up a fantastic finish on the last hole. Both players made some errant shots – Hughes' second shot hit the stands behind the green, but he was given relief, so it really didn't cost him the tournament. His failure to make a 25-foot putt for birdie with his fourth shot robbed him of an opportunity to putt pressure on Im. Hughes converted his par.
Im coolly made a short putt to par the hole, and all that was left was for Fleetwood to finish to officially make Im the winner for his first PGA win. It was a top-three finish for Titleist.
Im was the PGA Rookie of the Year in 2018-19, playing in a whopping 35 tournaments, making the cut in 26. His best-place finish prior to winning Honda Open was a tie for third in the Arnold Palmer Invitational. So a year later he is finally a winner and it will be interesting to see how he fares this year. He earned almost $3 million last year. He has surpassed $3 million this year with a win, a second in the Sanderson Farms Championship and tying for third in the ZOZO Championship. He has played in 13 tournaments and making the cut in all but one. He is only 21, so we may have just seen a new, young star in the making.
As for Hughes, he really needed a strong finish to restore his confidence. That was only the third cut he's made this season in 12 tournaments. Last year, he made only 15 of 25 and barely surpassed $1 million in earnings.
Hughes won in his fifth PGA tournament in 2016 finishing first in the RMS Classic, it has been tough sledding since then. Maybe this will get him going again on a more consistent basis.