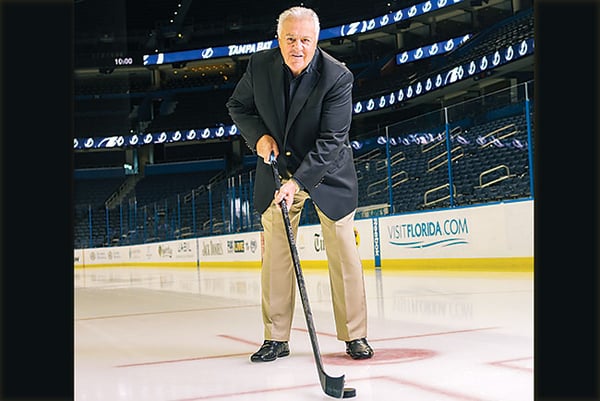 Photo Credit: Florida Trend
Phil Esposito is one of the greatest goal scorers in the history of the National Hockey League, but the Hall of Famer is also a good golfer. Proof of that is that he has recorded three aces.
Esposito, who won the Stanley Cup twice with the Boston Bruins and sits sixth overall in the NHL all-time goal scoring with 717, recorded the third hole-in-one of his life in May on a 135-yard, par-three hole at Fox Hollow Golf in Trinity, Florida. The course is owned by Dave Creighton, father of former NHL player Adam Creighton, and is about 35 minutes north of where Esposito lives in Tampa Bay. Among his many accomplishments, Esposito helped to start up the Tampa Bay Lightning NHL franchise in 1992.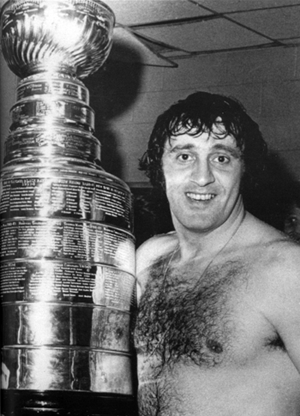 Image Credit: Third String Goalie
"I had a little bit of a down wind and I hit a pitching wedge, it hit right in front of the pin, took one bounce and went into the hole," said Esposito, immediately after we did a show together on www.nextsportstar.com, owned by Esposito's longtime friend Frank D'Angelo.
Esposito plays with a Titleist Pro V1 ball.
Esposito, famous for the interview he gave following the fourth game of the Summit Series between Canada and Russia in 1972, said he has recorded three and a half holes-in-one. Here is his explanation.
"One time I hit the ball and it went out of bounds. I teed it up again and I hit it and it went into the hole. It was for a par, but I figure it's got to be worth a half," Esposito said with a laugh.
Of his latest hole-in-one, he said: "It was not very exciting because I was playing with the same guys I play with all the time."
His previous hole-in-one, 27 years ago, is much more memorable. He was playing with Major League Baseball great Tommy John, now known for the tendon surgery that saved his career and has helped countless other pitchers.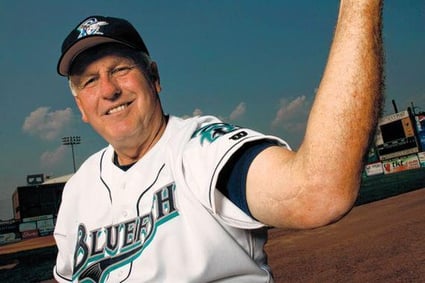 Photo Credit: Phoenix Shoulder and knee
"I sculled the ball off the tee, it was 155 yards, and I started swearing," Esposito said. "Tommy, who doesn't swear, turned to me and said, 'Dang it, Espo, I think that ball went into the hole.' I said, 'Don't screw around with me, Tommy.' And he says, 'No, I think it went into the hole.' I walked down to the green and it was in the God-darn hole. I didn't even look after I hit it because I was so upset. I just turned my back."
"But this one and the first one I had I saw it all the way."
He recorded his first hole-in-one while with the Bruins sometime in the '70s at a course called Indian Ridge.
"It was about 140 yards and I hit a nine-iron," he said.
Esposito was voted the Hart Trophy winner as the Most Valuable Player in the NHL in the 1973-74 season when he led all players with 68 goals and 145 points in 78 games. He had an uncanny ability in his career to stand a few feet outside of the crease – what became known as the slot – and direct shots with his incredible hand co-ordination.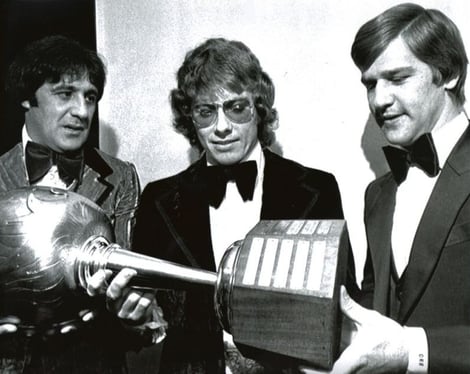 Photo Credit: HockeyGods
He's still good with a stick, albeit now it's a golf stick. He loves the game and tries to play as much as he can.
I asked Espo if there is any secret to scoring a hole-in-one or is it totally a fluke?
"I think the most important thing on par-threes is to make sure you have a good tempo and have the right club – and the rest is all luck," he said.