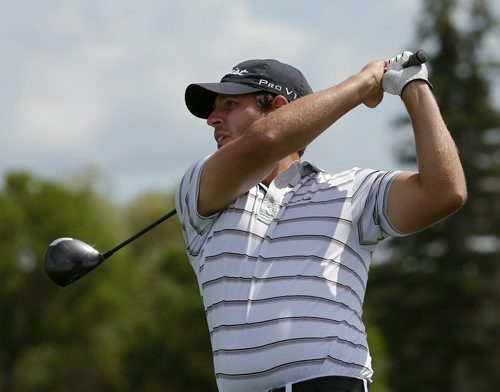 Image Credit: The Winnipeg Free Press Store
You may not know who Jared Steger is, but you'll probably be interested in some of his golf theories and tips.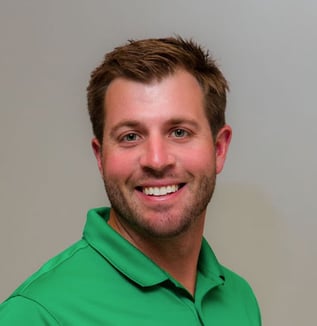 Image Credit: TourBound Golf Academy
Steger is the Head Teaching Professional at TourBound Golf Academy in Chicago. He competed professionally on the Web.com, PGA Tour Canada and Latino America Tour. His coaching experience includes Assistant Varsity Golf Coach at New Trier High School in Winnetka, Illinois, and Lead Instructor at International Junior Golf Academy in Bluffton, South Carolina.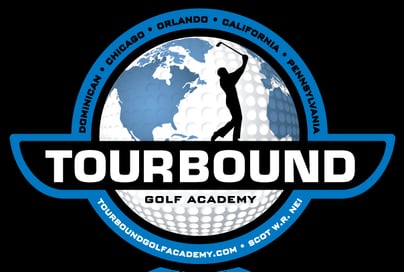 Image Credit: TourBound Golf Academy
His coaching philosophy is "there is no one way to swing a club, but there is an efficient way." Through the use of the RoboGolfPro, Jared evaluates each player's swing along with their physical ability in order to produce a swing that is best suited to them.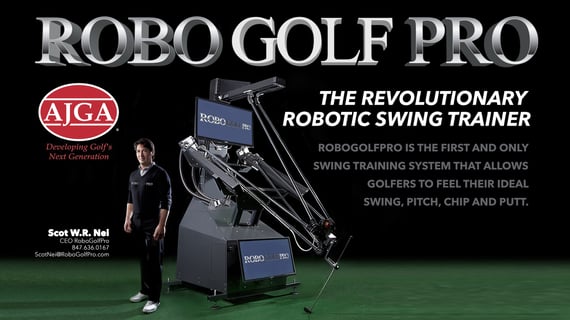 Image Credit: AJGA
I had the chance to interview Steger at the 2017 Canadian Open, where he was watching Jhared Hack, whom he coaches. Hack is a 27-year-old Floridian, who has been grinding it out on the Web.com tour and the PGA Tour Canada. Hack qualified for the Open in a playoff three days before the tournament began.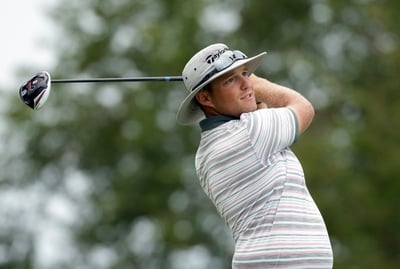 Image Credit: Livingly
Here are some Steger's thoughts, beginning with the correct way to chip out of the bunker.
"I tell most players the most important thing is the setup," he says. "You want most of your weight on the left side so you can strike down on it. Most amateurs are trying to lift the ball up and that's where they either hit it fat or thin. Their center of gravity is either trying to come up and that's where they bottom out early and hit those chunk shots. If they don't time it right, they're going to thin it. So by having your weight left it promotes you hitting down on the golf ball, allowing the loft of the club to get the ball up. The more you feel like you're hitting down into the sand it's going to get the ball up and out."
I asked him about Jordan Spieth's holing out of the bunker to win the Travelers this year.
"All players are trying to understand what the ball is going to do once it hits the green," Steger says. "It's the point of contact. When players are coming out of the sand, they know exactly what's going to happen as soon as the ball hits the green. They've hit that shot numerous times. They know the lie is going to be consistent every time. For Jordan, it was just a matter of committing to the shot and executing it. A guy like Jordan in that situation, it was just luck that it went in, but he was definitely trying to get as close to the hole, if not trying to make it. You watch Jordan or some of the best players in the world, they get their weight left and they stay down on it and they go after it. That allows the ball to come up nice and soft with a lot of spin on it."

I also asked him about driving, and how some of the pros are routinely hitting it more than 300 yards.
"Everyone wants to hit farther, straighter and that's just kind of the game now," Steger says. "All of these young players are hitting it farther, so it is an advantage to hit it farther. The game's definitely changing. Golfers are becoming athletes – they're becoming faster, stronger – so we'll see what it is. The game is evolving, which is cool, but some courses aren't necessarily for the long hitters, which makes golf unique."
I wondered about injuries and how he coaches his players to work through it. A classic example is Dustin Johnson, who has had to battle back from a back injury suffered in a fall the night before the Masters in which he was the favorite. Injuries of any kind can affect a golfer because either they are overcompensating or trying to rush back too soon without allowing the proper time to heal.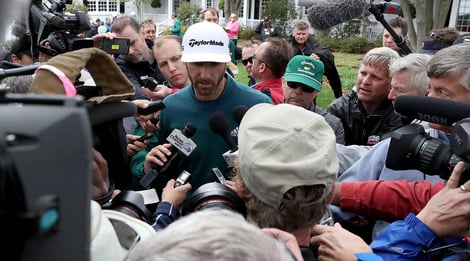 Image Credit: GOLF.com
"It's very difficult for some players because some of them rely on grinding it out there every day, hitting a lot of shots, and if you're injured it definitely takes away from that competitive edge," Steger says. "Also from a psychological standpoint, if you feel you can't compete every day that could influence you to develop some bad habits or some self doubts. It's a factor, but it's all part of the process, understanding you're injured and you need to do what it takes to get healthy and try to get back out there."
Steger has some advice for golfers who become mentally absorbed by a bad round or a bad shot.
"The thing I tell students is stay in the present," he says. "You hear a lot players and a lot of coaches say 'stay in the moment,' but what does that mean? It's like doing a math problem. You have a formula and you execute it. You either got it right or you got it wrong, so you know exactly what you did. You're taking the guess work out. I tell players, 'stay in the moment, what are you trying to accomplish on this shot?" You commit to it, and you know right away you either did or didn't. So you're not guessing. Then you say 'I didn't commit to that shot, so this next shot I'm just going to step into and try to commit to it.'"
And then I wondered whether in his opinion golf is mental or physical?
"At the higher level, all these guys can play," Jared says. "They got to that level because they can really hit the golf ball, but what separates the good players from the really good players is definitely what's going on between the ears. How well do they deal with pressure? A perfect example is Jordan Spieth in The Open (and what happened on the 13th hole when he hit it wide right and had to make a circus shot that resulted in only a bogey when it looked like it could be much worse). In the last five holes, he really got it done. He had the grit and the determination to find a way to win and that's what makes the great players really good."