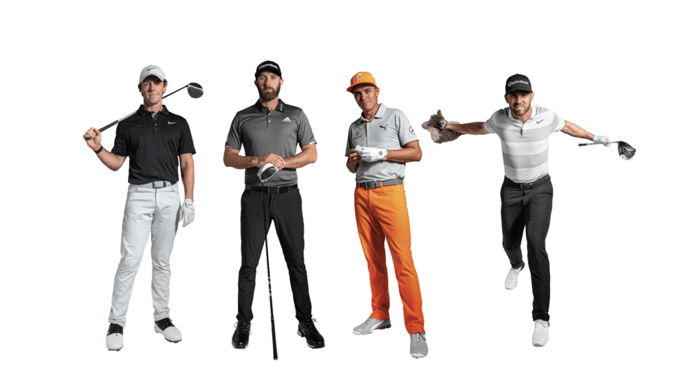 Image Source: TaylorMade
The inaugural skins battle between Tiger Woods (Bridgestone TourB XS) and Phil Mickelson (Callaway Chrome Soft X) last year was fun, but the second version of it should be more significant for so many reasons.
In the absence of any meaningful golf since the PGA suspended tournament play on March 13 following the first round of the Players Championship because of Covid-19, the exhibition play with Woods and Peyton Manning facing Mickelson and Tom Brady on May 24 at the Medalist Golf Club in Hobe Sound, Florida shapes up as compelling entertainment. The fact it will offer $10 million for Covid-19 relief efforts, which is why it has been dubbed The Match: Champions for Charity, makes it even more meaningful.
I enjoyed the head-to-head competition last year dubbed The Match because it actually turned into a battle that required four extra holes to determine a winner, had betting on it (now that I did that) and provided an interesting narrative with two guys who became friends that were previous enemies. All and all, it combined to make it something worthwhile from a viewing perspective.
From a person watching the event on TV, I thought the production was well done.
Woods and Mickelson had side bets last year with the winnings going to respective charities of their choice.
Because Covid-19 has changed the way we live now and will undoubtedly have layers of that going forward, I'm glad two golfers with high profiles and two football players, one still actively playing, are involved. It's a gloried Pro-Am, but the fact Brady's star power has risen because of him signing as a free agent with the Tampa Bay Buccaneers after 20 yeas with the New England Patriots should ensure a much bigger audience for this event. Both Manning and Brady happen to be good golfers as well with relatively low handicaps, so it's not like they'll be pulling a Charles Barkley.
This event will be kind of a precursor until the PGA starts again June 11-14 with the Charles Schwab Challenge at the Colonial Golf Course in Texas. Who knows exactly how that tournament will play out with the absence of fans and various other changes that will take place to prevent the spread of the virus? But the point is, golf, similar to other pro sports, is coming back. It doesn't change the fact we are still in the grips of the pandemic, but it's the slow beginning to what will eventually become a regular routine – hopefully – to some form of normalcy.