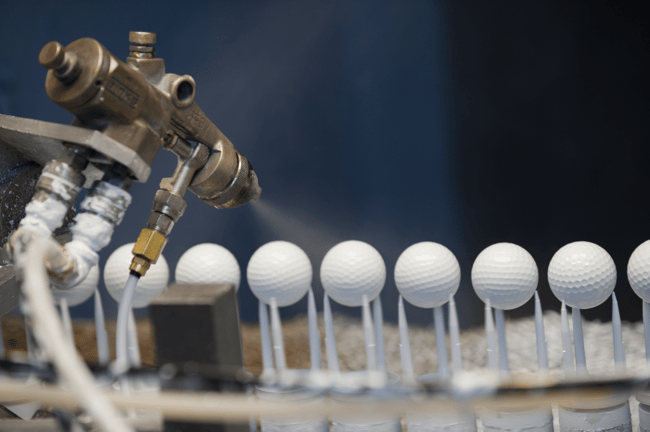 Image Credit: GolfWRX
The golf manufacturing business never stops.
At the start of 2017, Nike announced it had signed Jason Day, the world's top-ranked men's professional, to a golf apparel deal.
Day had previously been affiliated with Adidas.
The significance of the deal, aside from the fact it made a successful, undisclosed offer to Day, is that Nike is taking an aggressive approach to golf after announcing last August plans to cease producing balls and clubs.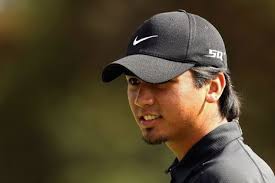 Image Credit: www.fortheblysblog.com
It was through its association with Tiger Woods that Nike became a major player in the golf business. Perhaps the signature moment for Nike and Woods came when he made a dramatic chip shot on the 16th hole of the 2005 Masters. Beyond just the fact he made the shot, it was the manner in which the ball dropped into the cup that made this a moment for the ages. The trademark Nike swoosh was featured as it took one final revolution after what seemed like an eternity and fell into the hole.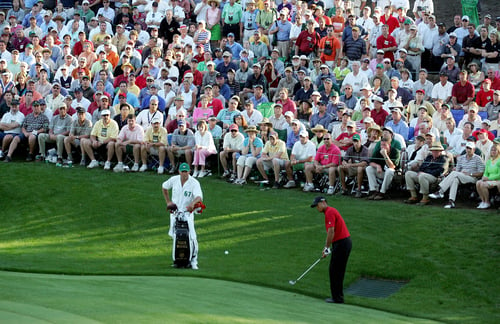 Image Credit: Golf Monthly
This was Nike's moment of moments – an advertisement in the making – as far as manufacturing golf balls. All the money Nike paid Woods was worth it based on the one particular shot. I watched the shot again on YouTube and it had more than 780,000 views.
As an aside, I am in the process of reading Shoe Dog, the autobiography of Nike founder Phil Knight, and it's an amazing historical account of how the company became a major player in the sports shoe apparel business. Knight went through many trials and tribulations that tested his resolve and commitment as his company endured a financial rollercoaster ride before it finally reached financial stability. Along the way the company recruited many significant pro athletes to promote its shoes, which subsequently led to expanding its brand into golf clubs and balls.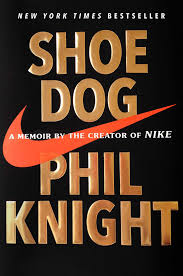 Image Credit: Simon & Schuster
Speaking of Woods, it was announced late in December that he had signed a multi-year agreement to exclusively play and promote Bridgestone's high-performance golf balls. He will play the Bridgestone Tour B330-S ball, the same one he used when he returned from a 16-month layoff to compete in the Hero World Challenge in the Bahamas earlier in the month.
The decision to align with Woods is significant for Bridgestone because it is hedging its bankroll that the former world No. 1 player will be able to compete at significant level. Woods had mixed success in the World Challenge, a tournament aligned with his charitable foundation and which included only 18 players, albeit many of the world's best. Woods played well in spurts, but ultimately faded on the final day and finished tied for 17th.
Woods stated his intention to play in the 2017 Masters, and so clearly this is where Bridgestone will be hoping to get the greatest bang for its buck. There is no certainty that Woods' health issues, specifically his back, will allow him to play at anything close to the performances when he was dominating the world. But obviously Bridgestone thinks he can.
Woods said in a media release the Bridgestone ball tested well for him, which is why he decided to make a commitment to the company.
"Finding the right golf ball is extremely important. It's an essential part of my equipment, and the Bridgestone B330-S ball is hands-down the best for my game," said Woods. "Controlling launch and trajectory is critical, and with this ball I feel I have total control to hit all shots accurately. I'm not just here to play – I'm here to win, and the innovative breakthroughs of the Bridgestone B330-S ball can help me do that."
Bridgestone will feature Woods in a multi-media marketing campaign.
"Bridgestone wants to make golf easier for everyone," Woods added in the media release. "Knowing that every golfer's game and swing is unique, it works to match each individual with the best ball for his or her game. If you're not switching to Bridgestone, you're missing out on better scores and a better experience."
Bridgestone introduced the Tour B330-S in early 2016.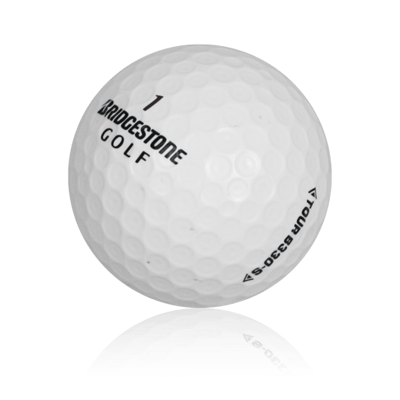 The company is aligned with several players on the Professional Golf Association Tour and LPGA Tour.