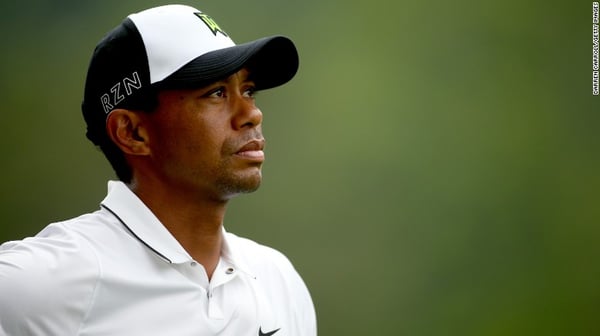 When Tiger Woods announced recently he was planning to make his latest comeback, I wondered if the golf world and, to an even greater extent, the sports world cared.
This will be the second time Woods tries to launch his return to the game through the Hero World Challenge, Nov. 30-Dec. 3, at Albany, Bahamas.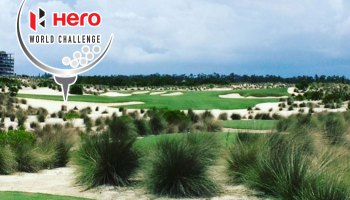 Image Credit:Golficity
This is a tournament for Woods' charity foundation. It can best be described as a friendly, to use a soccer term, because it brings together 18 of the world's premier men's players, largely doing Woods a favor by participating in the event. Every player that begins the tournament is guaranteed surviving the cut.
A year ago, Woods played in this tournament following a layoff of 44 days since he'd last competed in a tournament of consequence.
Woods showed flashes of his talent in the Hero World Challenge, but largely he struggled and didn't look entirely physically comfortable. He really didn't last too long in his return before his wonky back started to become an issue.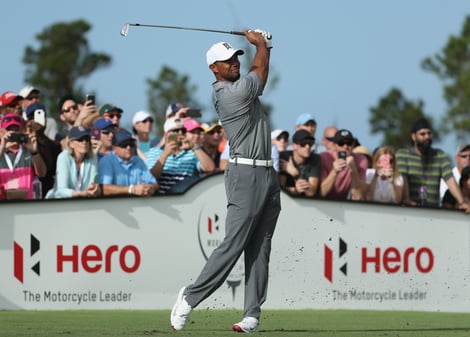 Image Credit: SB Nation
Assuming he is able to play in this tournament, it will be his first one in nine months.
He will turn 42 on December 30, where did all those years ago? The 20-year-old phenom is on the back nine of his career, drawing closer to qualifying for the PGA Tour Champions for players 50-and-over.
We have been teased by Tiger's many returns since injuries started to hamper his career and there is always a sense of anticipation that he can turn back the clock.
But at some point reality has to set in and any thought of Tiger fashioning a miraculous comeback is unrealistic. Time, health and circumstance have passed him by.
Tiger Woods playing at the peak of his career struck fear into his opponents. No lead was safe if Tiger was in striking position. He was not only good, he was perhaps the most competitive player of his generation. And he had a competitive advantage off the tee because of his ability with a driver.
Many of the current elite players can routinely drive the ball 300 yards or more, which allows them to manufacture quality approach shots to the green and improve their chances to make birdie.
Everything that Woods could do has now become commonplace in the game by a new generation of players who have benefited from improvements in equipment and coaching. So whatever Woods will do to play on a regular or semi-regular basis will not be enough to compete against the likes of Jordan Spieth, Dustin Johnson, Justin Thomas, Hideki Matsuyama, Jon Rahm and Brooks Koepka, to name some of the top-10.
Woods helped propel golf into a new stratosphere because of his unparalleled ability. Now the top PGA Tour players are virtually the same in terms of talent, although none have that sheer, dynamic, overpowering talent that Woods did in his 20s that separated him from the pack.
In Woods' era of greatness, he was the focal point. Broadcasts of the tournaments often focused on Woods, which might have annoyed other players, but he helped grow the game unlike anyone else of his time. It's understandable when a generational player comes along and causes the sports world, not just the golf world, to take notice.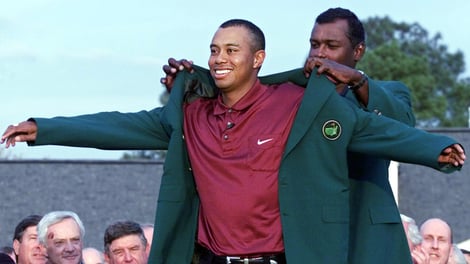 Image Credit: Golf.com
And now here we are with a plethora of talented players who make it impossible to predict winners from week to week. In Woods' heyday, it was Woods first and foremost and everyone else playing for the remainder of the prize money.
I wish Woods the best. I just don't think it will be enough, even with the wonders of modern surgery.
Some of the best players in sports history walked away from the game when they realized being just good wasn't enough. They retired on their own terms because they didn't want to be fading stars. Because golf is an individual sport as opposed to a team sport, every player has to decide for himself when it's time to put away the competitive clubs and play for fun or, perhaps, the Champions tour, which is quite competitive.
I can't foresee Tiger Woods playing at 50-and-over. Then again, he has carved out a career of doing things his own way.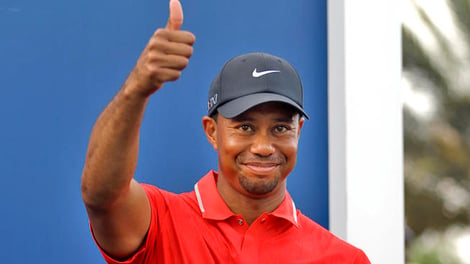 Image Credit: We Got Tiger