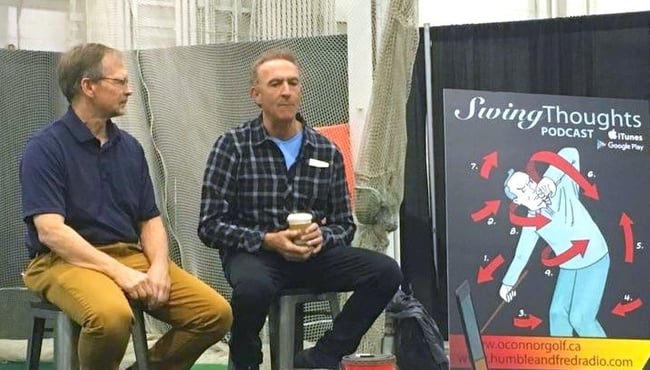 Some people believe golf comes down to the club in your hands and the execution of the shot, but Howard Glassman and Tim O'Connor take the approach that the mental side of the game is equally, if not more, important.
Glassman, a professional broadcaster by trade, and O'Connor, a golf performance coach, launched a podcast called Swing Thoughts in December 2015. It is dedicated to the mental aspect of golf and has become so popular that it has attracted some key sponsors, including TaylorMade.Glassman, whose radio persona is Humble Howard, is a scratch golfer, and attributes his belief in the mental side of the came to a moment in 1995 when he was struggling playing in tournaments and came across a book, Golf Is Not A Game Of Perfect. It was written by Dr. Bob Rotella, a performance consultant who worked with many top players of that era.
.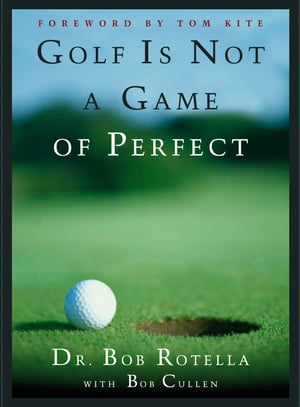 Image Credit: Simon & Schuster
"That was the first of dozens of books I read," Glassman says. "I started reading about the mental side and two years later I won the club championship. I went from working on my golf swing all the time to try and work on my mental process in the pursuit of the game."
"It didn't give me the answer. What it gave me is that there is another way of going about golf than the way I was going about it. And the way I was going about it is what most golfers do. We buy new clubs, we buy gadgets, we take lessons because we want somebody to give us the answers. Most of us get a new swing tip and it works for a couple of holes and all of a sudden it's gone."
"Golfers talk about golf in a weird and negative way, so this was the reason I started reading. I thought for all the time I put into this, I'm not improving. I was a scratch golfer or a one handicap, but I just felt I never got any better. But you can get better at every level. My getting better might be different than a 15 handicap getting to a 10. Last summer I was a 1 or a 2 and in the last three months I got down to a 0. That took a long, extended amount of good play to do that. So you can improve at any level."
"I think most people don't improve because they are concentrating on someone telling them how to do it and then they go out and try to remember how and when they forget they just lose it."
Glassman doesn't believe hitting thousands of golf balls is the Holy Grail to improvement.
"That's not what makes a person a good golfer; it just makes the person a good golf swinger," he says. "Most of us spend way too much time hitting golf balls than we need to. What we really need is someone to teach us how to play. My interest in the mental side was more practical, too, because I really was the worst-tempered person you'd ever played with, and I didn't understand why I found golf so frustrating. It was really my own frustration that led me to try and figure out why I was always frustrated."
"It's not like the odd guy you're around is frustrated. It's almost like the odd guy you're around that isn't frustrated. I came with a bunch of theories and cockamamie ideas of about why this happens because I wanted to talk about it with somebody. I ended hanging around with Tim O'Connor, who has written a lot of stuff about golf and became a performance coach, and we decided this would be a great idea for us to basically geek out about the mental side of golf every week."
Glassman stresses that rather than thinking about the last round, or the last hole or even the last shot, whether it was good or bad, golfers should focus solely on the shot at hand.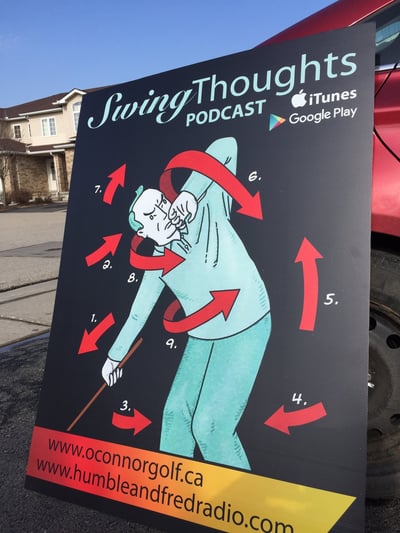 "Most of the time we don't because the typical golfer will go out and par the first hole and bogey the second and may have a triple, and then it takes them three holes to get back to their norm," he says. "What I always tell people is, I enter every round of golf firm in the knowledge that something bad is going to happen."
"Golfers are in this weird state that they hope when they start a round nothing goes wrong. The problem is when it starts to go wrong, you stumble out of control. What I tell golfers is, 'expect a lot of bad stuff to go wrong. That's the point of the game.' The joy of the game for me now is when inevitably I make bad shots or bad swings and hit off trees and go into the water, I then think, 'What's the best I can do right now?' I don't think 'Oh my God the day is over.'"
"The other fundamental thing is when I leave the range and go to the first tee, I'm not expecting to hit it out of bounds but I know that can happen. I'm not going to be surprised if I don't hit a perfect shot on the first tee. One of the things that golfers seem to have a problem with is hitting a bad shot as though they are surprised they did. That's my overall arcing theory about golf."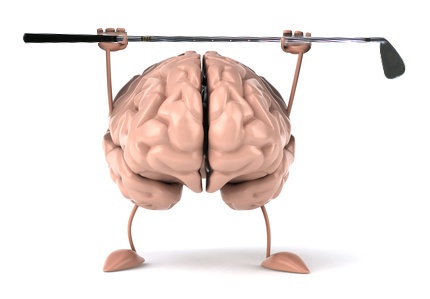 Image Credit: Golf Info Guide