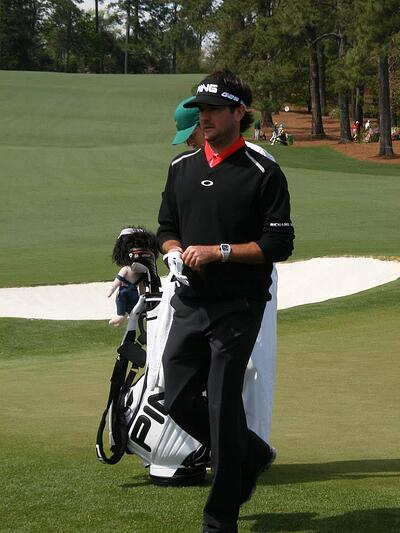 We're half-way through the Masters Tournament and Bubba Watson has taken the lead. In round 1 he scored a 69 and was a very close second place, as Bill Haas led with a 68. Watson took the lead, scoring 68 in the second round.
Bubba is, like many of us, a big fan of the Titleist Pro V1x.An excellent choice from the 2012 winner of the Masters. That's right. Bubba won the Masters just 2 years ago.
An impressive fact about Watson is that he hasn't had any professional golf lessons. He received a lesson from his father, at age 6, to get started. After that point he became a self-taught golfer.
We'll see if Bubba and his Pro V1x can make it through rounds 3 & 4 in first place.