Bridgestone & Callaway 2015 Models


Choosing the right golf equipment for your game is vital. As you know, a driver can affect performance a great deal when out there on the green. In the same respect, you have to make sure you select the perfect balls for your golfing style. Some players don't believe these two things are important, but they are. These days, there are many giants in the golf gear industry, so who should you trust? Well, each of the models suit a different skill set and technique, which is why you need to do your research. Whether an amateur or a pro, you need to be sure that the equipment purchased suits your needs and helps on the way to victory. You should ensure you are always at the forefront of the game. You need to know what the latest models can offer you before you make a decision. Let's take a look at the Bridgestone and Callaway 2015 models.

Bridgestone e5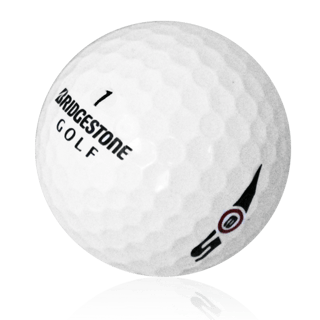 The Bridgestone e5 is one of the newest golf balls on the market and could help you if you need more control over the balls when you play. If you struggle during short games, you might find that this little ball is super helpful. One of the main features of this ball a boost in the flight process. It gives you a higher ball flight than you usually get. That means that you can change the way in which you putt and get more distance when you need to do so. Its urethane cover means that it can carry further than ordinary balls do. Many golfers find that they have an issue when teeing off. If you use this ball, you will find that it is easier to get more power out of the flight than you usually would.

It is also worth noting that it has an impressive new technology form. The Pentagonal "WEB Dimple" technology means the ball is aerodynamic and sleek. The so-called 'spidering' pattern is not only stylish, but it also helps with the weight distribution of the ball. With a 10% increase in dimples (when compared to previous e-models), the ball is one of the most contemporary items on the market. All these elements combined mean that the ball allows golfers a high level of accuracy and balance when they use this piece. If you find that you need higher trajectory in your shots, this ball also has a few advantages that you can use. If, at the moment, you find it difficult to maintain your game throughout a short-play, consider getting the e5.

Bridgestone e6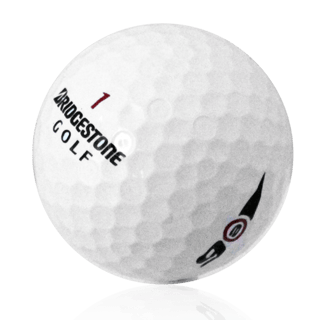 Both pros and amateur golfers tend to have issues when it comes to slices and hooks. These mistakes can cost players dearly with, and so they are worth avoiding at all costs. The Bridgestone e6 ball is one which many experts suggest that should help you when it comes to dealing with these issues. An excellent golfer knows that you need to correct your stance and style throughout the game. That is to say that you need to understand why you make these minor errors. Again, this ball uses the fantastic Pentagonal "WEB Dimple" technology. In fact, the e6 has the same 'spidering' pattern as the e5, yet differs in its style just a little.
If you fail to hit straight shots in a consistent flow throughout the game, you might need to use this ball. In fact, the soft Surlyn cover helps to prevent sidespin issues when you hit it. That means that you have few problems when you are playing. The 3-piece ball is ideal for both beginners and sporting veterans as it offers a new, enhanced feel. If you have trouble correcting your swing, you should try this ball as it might just help. The reviews have been great thus far, which means that this piece is sure to be a hit.

Bridgestone e7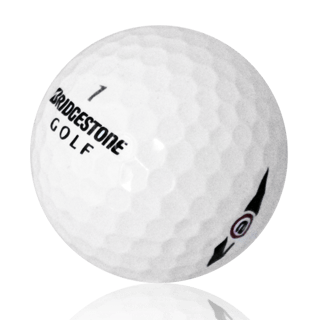 Every golfer wants more power than they get right now. If you want to get the most out of each putt, you need to know where to start. Sometimes, players find that high shots are difficult to master. Do you tend to balloon shots? Again, this is yet another common problem that affects many golfer's game no matter how many years they have played. If you want to correct this error, you might want to take a shot at the Bridgestone e7 ball. With a spin-reducing inner layer, the ball allows golf pros to be more precise when they hit it than they would otherwise be. If, stylistically, you tend to hit the ball high, you might find that this piece is ideal.

If you want more power, more distance, and more height, than you usually get, this ball can help. It uses the same tech that we have mentioned both the e5 and e6 use. It is at the cutting edge of golfing design. If you want to max out your distance when you tee off, you will find that this ball is a useful addition to your set.

Callaway Chrome Soft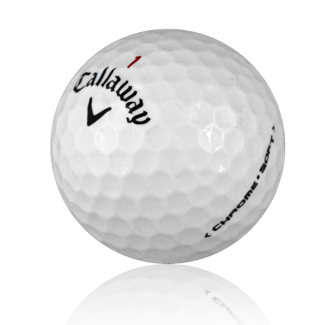 Many golfers prefer a soft touch to a hard ball, which makes perfect sense. Unlike the Bridgestone models, the Callaway Chrome Soft boats Aerodynamic HEX (hexagonal) dimples. This technology is another new form of aerodynamic style. It helps golfers to reduce their drag and gain height when they take a shot. It is a light ball that is highly practical. One of the main issues with soft-core balls is that they tend to lose impact. Luckily, the Chrome Soft does not have that problem. The firm intermediate layer helps to prevent this problem from arising, which is a massive relief to many golfers.

The 65- compression core means that the ball is ultra-soft when you compare it with others on the market. You need to make sure that you test this ball before you buy it to ensure it meets your needs. There is also a level of spin-control, which will save you a whole load of trouble on the green.