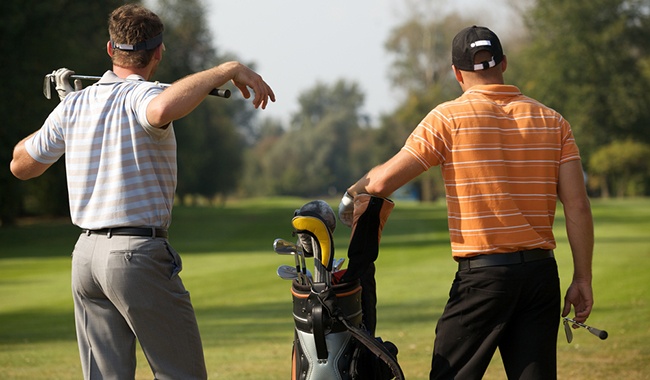 In recent years, technology has become more and more a part of the game of golf. From rangefinders to launch monitors, it is hard to go to a golf course nowadays without seeing someone loaded up with all of the latest gadgets and gizmos. However, with so many pieces of technology on the market, it can be hard to choose the best one. Well, no need to worry. We have put together a list of our favorite gifts for your tech obsessed golfer.
1) ARCCOS 360
If you know someone who is obsessed with every aspect of their game from driving distance to GIR, then Arccos 360 is the perfect gift. Arccos 360 combines Live Shot Tracking, GPS 2.0 and a proprietary Tour Analytics platform to help golfers of all abilities lower their scores and have more fun. Boasting new sensors that are 50% smaller and lighter than the first generation Arccos system, Arccos 360 automatically records every shot a golfer makes. It then analyzes a player's data in real-time, revealing strengths and weaknesses to enhance on-course decision-making. Compatible with iPhone and Android devices, Arccos also provides an industry-leading GPS 2.0 system that includes rangefinder distances to any point on 40,000 courses and one-touch, front/middle/back yardages to the green.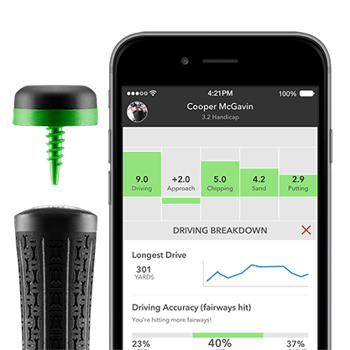 Photo cred: http://www.arccosgolf.com/pages/arccos-360
2) SC200 SWING CADDIE
The portable
SC200 Swing Caddie
Launch Monitor is an excellent training device for golfers of all skill levels, as it allows access to a launch monitor virtually anywhere without the need to make a major investment. With its voice enabled capability, the SC200 simultaneously displays and calls out carry distance, swing speed, ball speed and smash factor after each swing. Operating in practice, target and random mode, the SC200 Swing Caddie allows players to receive specific instant feedback. The remote control allows you to change settings without taking a step.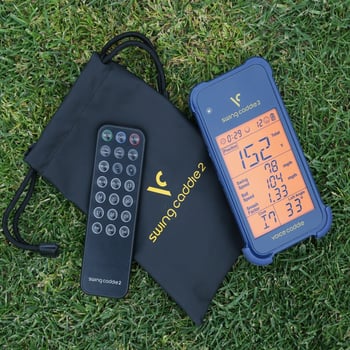 Photo cred: http://www.voicecaddie.com/en-us/34/SC200-Swing-Caddie
3) LESSONS AT GOLFTEC
The worst part of winter is having your golf game slowly deteriorate with each passing day not on the course. But with lessons at
GolfTEC
, you can hit the course in the spring playing the best golf of your life. GolfTEC private lesson bays are equipped with a full suite of motion capture wearables, high speed cameras, launch monitors and their own proprietary swing analysis software. When this treasure trove of information is combined with the knowledge and experience of some of the most awarded instructors in the business, the results are astounding. GolfTEC claims a 96% success rate with the average student shedding seven strokes from their handicap. It's like having a supercomputer programmed by Butch Harmon fix your game. They even offer special holiday lesson packs just in time for the gift giving season.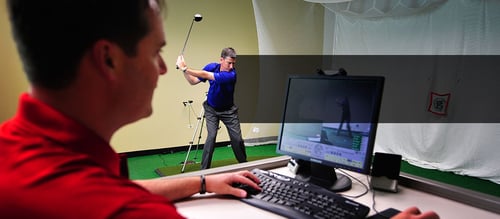 Photo Cred: https://www.golftec.com/
4) VOICE CADDIE VC300
Perfect for anyone who is tired of digging through their bag to find their range finder, the Voice Caddie VC300 is the world's smallest and lightest GPS device for golfers. The small clip attaches to your hat or belt and acts just like Siri on you iPhone: with a push or a swipe, a gentle voice tells you distance to the front, middle and back of the green. Designed to eliminate the hassle of complicated distance measurement during a round of golf, the VC300 automatically recognizes which course and hole is in play among more than 40,000 courses worldwide. Its clip-on, hands-free design and simple touch technology makes use of the voice guidance a breeze.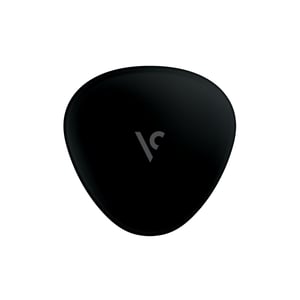 Photo cred: http://www.voicecaddie.com/en-us/6/VC300-GPS-Voice-Caddie
5) BUSHNELL TOUR V4 RANGEFINDER
For those who still prefer a traditional rangefinder, there is the Tour V4 Rangefinder from Bushnell. The ergonomic Tour V4 is twice as fast as the company's Tour V3 and 30% smaller. It weighs 6.6 ounces, has a range from 5 to 1,000 yards (400 yards to flags), and 5x magnification. The Slope Edition has patented technology to compensate for elevation changes, and is legal for tournament play as long as the Slope mode is turned off. Coolest feature: the unit provides short vibrating pulses when it locks onto flags—even when your game is off, you can claim a great "feel" for distance.
Photo cred: http://bushnellgolf.com/Laser-Rangefinders/Tour-V4