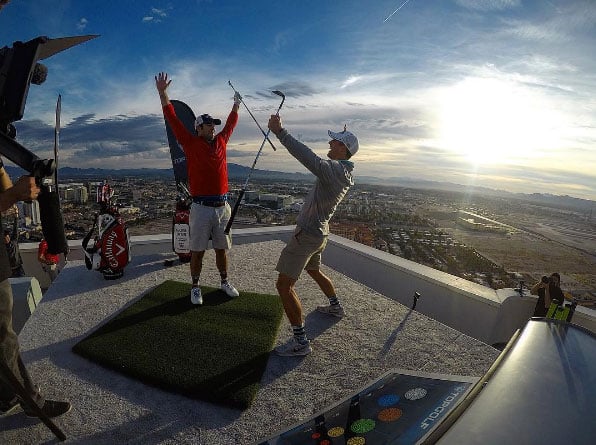 Image Credit: Bryan Bros Instagram
If there's one thing that Wesley Bryan has learned it's that golf can be fun if golfers can allow themselves to break away from the norm and get wild and crazy.
While it was interesting watching Bryan record his first PGA victory with a win in the 2017 RBC Heritage, I found it more appealing learning about the trick shots he has done with his brother George.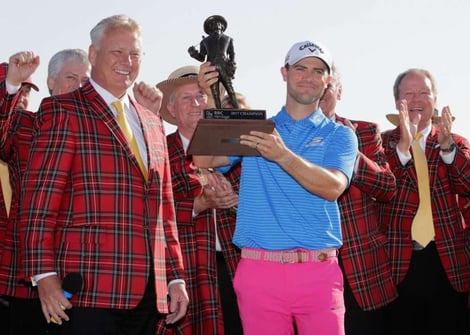 Image Credit: Houston Chronicle
Some of the things these guys have done show off Wesley's athletic skill and also the humor of the two brothers. Whacking a golf ball like a baseball is, well, wacky, but it's fun when you watch the two brothers doing it and recording on to their own YouTube channel. That is so now.
Look, Wesley Bryan had already been a talented golfer who had won some tournaments on the Web.com tour, and winning on the PGA Tour only added to this young man's reputation as part of the new guard, not to mention promoting his use of the Callaway Chrome Soft X ball.
But the types of things he had been doing with his trick shots had already earned him a following. When you look at golf at the elite level, it is all about marketing. Whether it's the clubs or ball they use, golfers can make a considerable amount of money on their marketing appeal. And that's to say nothing of the millions they can earn promoting clothing, cars, energy drinks and much, much more. But it wouldn't be surprising if the Bryan brothers started to make some money off of their trick shot artistry, particularly if they attract a corporate sponsor for their videos?
Trick shots are not exactly new, but the way in which they are presented to a mass audience is relatively modern. There used to be a Canadian golfer, Moe Norman, who hit a golf ball sitting atop a pop bottle. Norman had many idiosyncrasies that, in fact, impacted his ability to play consistently in competitions, but the greatest players of the '60s and '70s knew all about Norman and his ball-striking ability. If he could have only mastered his nerves, he might have been one of the all-time top players in golf history. Alas, it was his trick shots that made him a celebrity.
Years later, John Daly became popular for his own grab bag of trick shots. Daly was noted for his grip-it-and-rip-it drives that made him stand alone far before hitting 300-plus yards off the tee became the norm. Unfortunately, Long John had his demons that ultimately prevented him from sustaining the ability that made him such an enduring, if not enigmatic, figure in sports, not solely golf. People were drawn to Daly, and perhaps some of them for all the wrong reasons. He was a human train wreck and at times that made him a curiosity factor. Daly never backed down from admitting he had problems with drinking, smoking and gambling that collectively ruined his career. Daly once tried to drive a ball from the Canadian side of Niagara Falls to the U.S. side in 2005 and it drew a large audience. He had helped to design a nearby golf course, but promotion was his thing and people loved to watch him. Another time while recovering from an injury, he played golf at his course in Missouri – without a shirt or shoes and a cigarette dangling from his mouth.
"I like to have fun and sometimes the (PGA) Tour gets mad at me, but when you have fun rumors start spreading that aren't true facts, but what can you do?" he said in an interview.
When asked if he'd like to be a rock star, which in some ways he was in the sports world, he said: "It would be fun for awhile to be a rock star, but I love golf too much."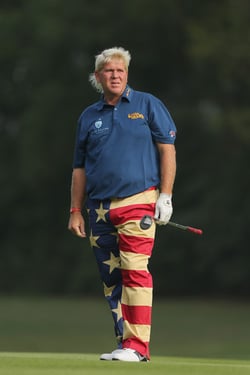 Image Credit: Zimbio
Golf has always had some characters – I grew up in the era of Lee Trevino, known as the Merry Mex and SuperMex. He loved to have fun with the crowd, but he was also a proven winner.
I get that golf has evolved over the years, and today's athletes for the most part are in great shape, knowing the money opportunities are tremendous, and there is a chance to play in the Olympics. The stakes have never been greater, but every once in a while it's nice to see a player come along who is willing to go outside the tee box, so to speak, and have fun.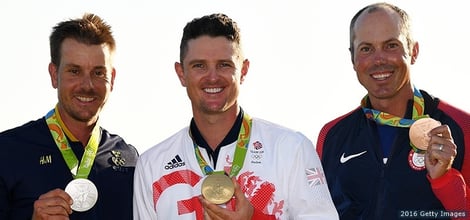 I hope there are more players such as Wesley Bryan who challenge the staid and old norms of the sport and do things differently. The European Tour is trying a six-hole tournament called GolfSixes and it's truly radical. There's also been a tournament to record the fastest hole among four players. Maybe someday there will be an X Games for golfers – I'd name it in honor of Daly, or make him the Commissioner. The traditional people will probably be dead set against such a concept, but there's World Long Drive Championships and they are quite popular. Why not add a list of games and create an expanded competition? Don't be surprised if some promoter creates it. I'd certainly watch.