Think school is overrated? Some of golf's finest would disagree.
While the occasional superstar rises to prominence in the international golf scene without the advantage of a college career, most of the biggest names in the game put their time and money into higher learning. So here's to business courses that facilitate strategic thinking, Psych 101 for getting into your opponent's head, and geometry classes that help you calculate just the right angles on the course!
Bubba Watson
Alma Mater: University of Georgia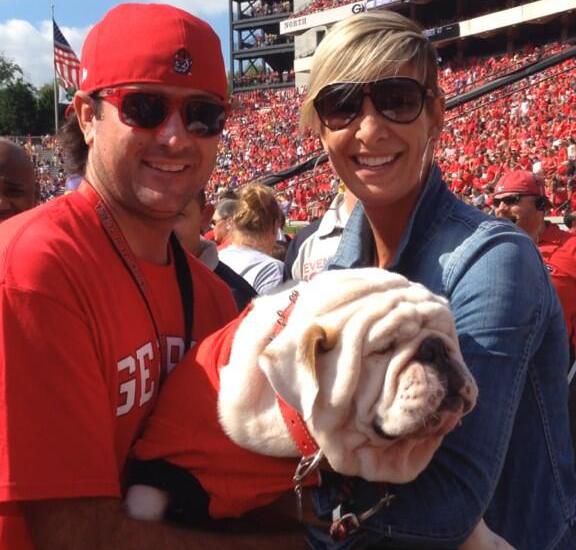 Image Source: http://gamedayr.com/sports/photo-bubba-watson-uga/

Famous for his long drives, left-handed play, and multiple major championships, this Florida native attended the University of Georgia, a school famous for producing more than its fair share of full-time on-tour golfers. Watson recently achieved a career best of 2nd place in the Official World Golf Ranking, adding yet another achievement to a long list of successes.
Fun fact: When a handful of students formed the first UGA golf team in 1924, there was no coach to teach them. Instead, one of the boys assumed the role of team captain. The first coach didn't arrive on the scene until 6 years later, in 1930.
Jason
Dufner
Alma Mater: Auburn University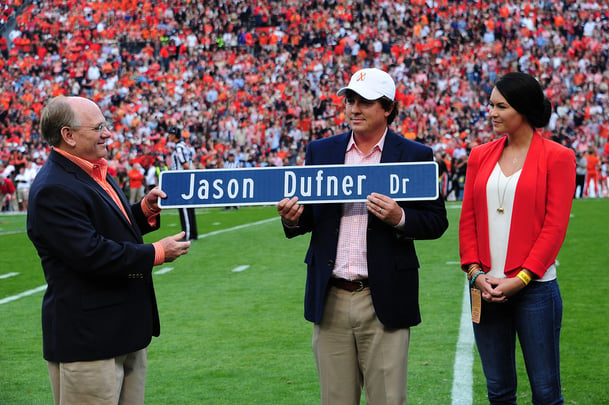 Image Source: http://www.wsj.com/articles/jason-dufner-what-the-iron-bowl-means-to-me-1417190447

The 2013 PGA Champion, born in Cleveland, Ohio, attended Auburn University—and unlike most on this list, he played for the school's team not as a special recruit, but as a walk-on. After graduating with a degree in economics in 2000, he began a shaky early career in golf, struggling to hold a place on tour until 2009, when he solidified his position with the PGA Tour. After a near miss in 2011, he secured the 2013 Championship—tying and breaking several round and course records in the process.
Fun fact: The twin cities of Auburn and Opelika, Alabama, were named the #1 Best Golf City in America by Golf Digest in 20015.
Jordan
Spieth
Alma Mater: University of Texas at Austin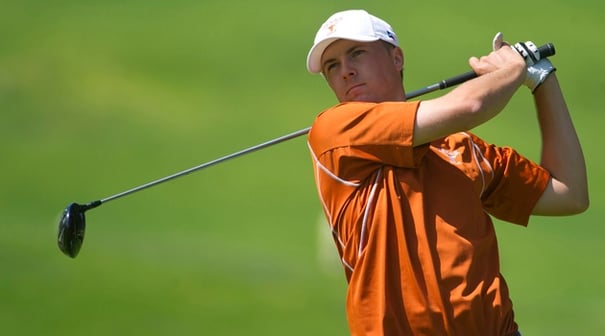 Image Source: http://alcalde.texasexes.org/tag/jordan-spieth/

The #1 golfer in the world at the time of this writing, Jordan Spieth's career has started explosively. A victory at the 2015 Masters made him the second-youngest Masters winner of all time, followed shortly after by a victory at the U.S. Open making him the youngest winner of the Open since 1923. Of course, his amateur career looked just as impressive, with an exceptional freshman year as a member of the University of Texas's Longhorns, a first-team All-American, and the Big 12 Player of the Year.

Fun fact: Of the nine professional golfers the university has produced to date, only three didn't graduate.
Jim
Furyk
Alma Mater: University of Arizona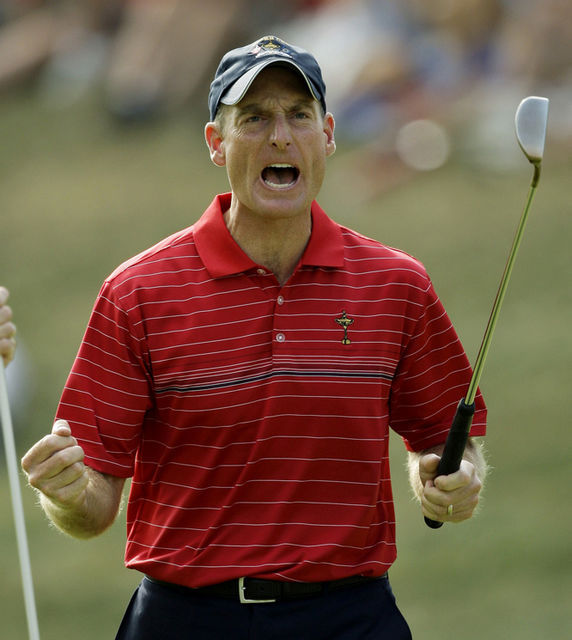 Image Source: http://tucsoncitizen.com/morgue/2008/09/22/97372-ex-cat-furyk-clinches-ryder-cup-win/

Known best for his unorthodox swing and his consistent placement in the Official Golf World Ranking's top 10, Furyk led the University of Arizona Wildcats to their first and only NCAA title during his time attending. Furyk's unusual swing, a product perhaps of training under only a single swing coach—his father—has drawn countless comments over the years. It has at various times been referred to as "a one-armed golfer using an axe to kill a snake in a telephone booth" and "an octopus falling out of a tree".
Fun fact: Between 1989 and 1992, Furyk played a total of 176 rounds for the school, 18 games short of the record of 194 (Ted Purdy, 1993-1996).
Jason Day
Alma Mater: Hills International College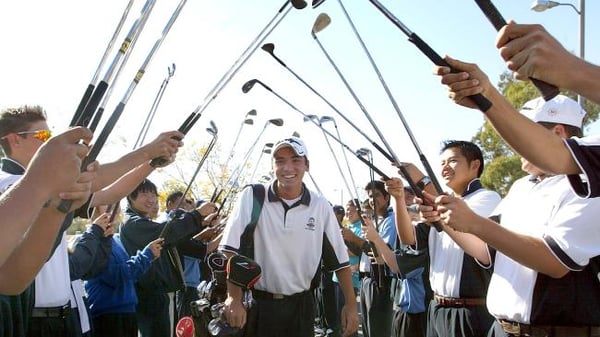 Image Source: http://www.couriermail.com.au/news/queensland/jason-day-beaudesert-kid-was-destined-for-golf-greatness/story-fnihsrf2-1227487773380

After winning his first major tournament this year, this Australian professional recently achieved third in the world rankings. He attended Hills International College, notable for its golf academy. During his amateur career Day twice won the Autralian Junior Order of Merit, finished seventh in the Queensland Open as the leading amateur, won the 2004 Australian Boys' Amateur, and saw success in the United States' 2004 Callaway World Junior Championship Boys 15-17.
Fun fact: Hills Golf Academy claims to boast the longest-rated golf course in Australia at a whopping 9,568 square yards.
While a lot is to be said for a great education, all the higher learning in the world won't accomplish much without great golfing gear. That's why the smart golfers get their balls from Lost Golf Balls.
--
--