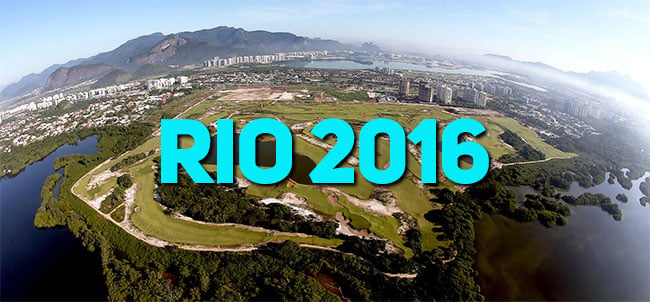 You can blame the Zika virus and other issues as the reasons some of the best male golfers in the world are passing up the chance to play in the 2016 Summer Olympics, but the reality is the International Olympic Committee created the potential for a problem by including golf in its roster of sports for the first time in more than a century and opening it up to professionals.
To increase the value of the Games as a commercial property to the networks televising the Games, which in turn created sponsorship value for global companies looking to promote their brands, the IOC decided more than 20 years ago to allow professionals to participate and expanded its roster of sports. The IOC had financial struggles and its president, Juan Antonio Samaranch, led the charge to go pro.
The participation of National Basketball Association players in the 1992 Games became the demarcation point when the IOC effectively turned its back on the ideals of the Games, which were once strictly about promoting amateur sports. Hockey, tennis and now golf were added to allow pros to play.
Seeing PGA and LPGA stars already aligned with major sponsors is significantly more valuable to the Olympics than amateur golfers who can't accept prize money or endorsement contracts. So college/university golfers, who probably would have benefitted from the experience of playing in a competitive situation such as the Olympics, were not given the chance to participate at this time. If they were, it would not have created destination viewing from purely a marketing standpoint, which again is unfortunate. But the Olympics no longer represent its motto Faster, Higher, Stronger. It is now about Money, Money, Money.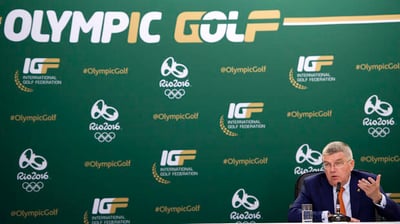 Photo cred: http://www.cbssports.com/
According to CBS Sports, of the 60 male golfers invited to compete in the Olympics, 21 have turned down the invitation. The top four-ranked players – Jason Day, Dustin Johnson, Jordan Spieth and Rory McIlroy – have bowed out. Other noteworthy players to decline are Brandon Grace, Louis Oosthuizen and Charl Swartzel. Spieth said the decision to not play was the hardest one in his life.
McIlroy, for one, did not have a similar struggle. "I don't think it was as difficult a decision for me as it was for Jordan," he said during a media conference at this year's British Open. "I don't feel like I've let the game down at all."
There are many top-name PGA players, including Masters' winners Bubba Watson and Danny Willett and British Open champion Henrik Stenson, who are keen to go.
"My wife ... we've adopted both of our kids so there wasn't a scare from Zika," Watson said on the Dan Patrick Show. "I've never had a security issue so I've never been worried about security down there. So I was a go from the get-go."
Conversely, there is virtually a total buy-in from LPGA players.
"I want to be part of the Olympics. The Olympics are far bigger than any golf tournament on the planet," American Stacy Lewis, ranked eighth in the world, told Associated Press. "It's far bigger than the Masters. It's bigger than the U.S. Open. It's bigger than the Women's Open. It's the biggest thing out there and I want to be a part of that."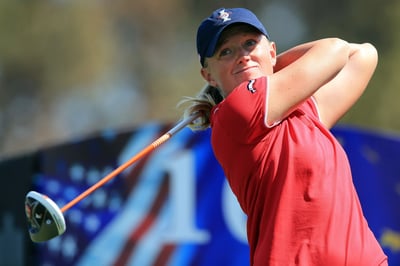 Photo cred: http://sportycious.com/
The LPGA tour doesn't receive the same focus – both in terms of audience numbers and financial rewards from prize money and sponsorship endorsements – as the PGA tour. Lewis' explanation makes perfect sense from a distaff perspective, but the men, rightly or wrongly, feel otherwise.
"I didn't get into golf to try and grow the game. I got into golf to win major championships," McIlroy added. "I get that I have a responsibility to the game, but at the same time I got into golf to win. I didn't get into golf to get other people into the game. I'm very happy with the decision I made. I have no regrets. I'll probably watch the Olympics. But I'm not sure golf will be one of the events I watch."
Hypothetically, would a golfer turn down the chance to play in the Ryder Cup if there was a health concern? It is not an annual event and being chosen to play in it is considered an honor, in particular for the American players wearing their country's colors against a team from Europe. But the Games are not the Ryder Cup and will never have the same importance to golfers.
This year's Summer Olympics – already mired in controversy because of the Russian doping scandal, concerns about polluted waters, insufficient security and the Zika virus – will go on as planned. Several high-profile athletes from other sports – tennis and basketball – have also opted out of the Olympics because of the Zika virus, but collectively the individuals are pros who aren't dependent on the Games for their careers.
For many amateur athletes, this is the ultimate, the moment for which they have been training and preparing. This might be their one and only chance to compete in the Games, and some will have no shot at all. They are there purely for the experience, in some cases participating in sports in which winning a gold medal will not have any significant financial gain. They cannot bypass the Olympics because they literally and figuratively can't afford to do that.
Golf will be played in the Olympics, and it will still receive a significant amount of attention because there are enough players of importance to spin the story and overlook the absentees.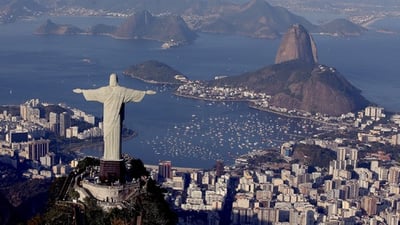 Photo cred: Matthew Stockman/Getty Images
"A gold medal is not really what I'm looking at…just getting on the team and being a part of this," Watson said. "The gold medal or any medal is a bonus. I'm looking at it from a different perspective. I have tickets from Monday to Saturday so I can be a fan. I'm going to sit with the general public."
In four years from now, there may not be any health/safety concerns sufficient enough for players to bypass the Games. Then again, there will still be scheduling concerns.
Maybe the return of golf in the Olympics is just bad timing, or maybe professional sports as a whole provide a different motivation for athletes earnings millions of dollars and consider that more important than chasing a medal.
---
This post was originally published by Knetgolf on July 27, 2016. Knetgolf was acquired by LostGolfBalls.