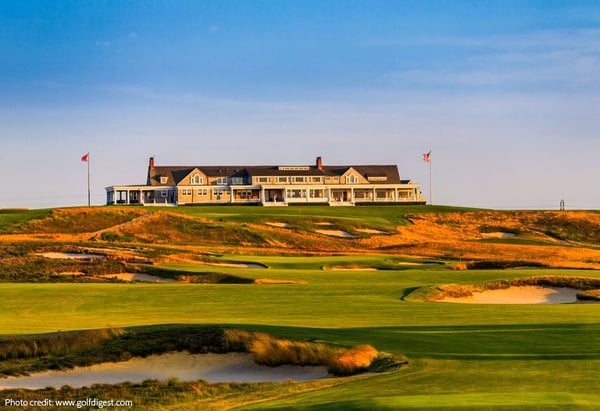 The U.S. Open has historically been the most challenging of the four Majors on the Professional Golf Association tour. With its narrow fairways and pin placement, this is a tough, tough tournament.
As Phil Mickelson (Callaway Chrome Soft X) noted this week, it's a very fine line between testing players to the highest degree and making it carnival golf.
"The USGA (U.S. Golf Association) are doing the best they can to find that line, and a lot of times they do, and sometimes they cross over it," Mickelson added. "You do all this prep work and then you are left to chance the outcome, as opposed to skill. That's the problem I have with it."
Mickelson has finished second six times in the tournament, the most of any player on the current tour. He placed second in 2006 the last time the U.S. Open was played at Shinnecock Hills in New York.
There's also the fine line about what players want to see and what viewers want to see. Is it a cumulative score of 16-under par, which was the winning score of upset winner Brooks Koepka (Titleist Pro V1x) last year in the U.S. Open? Or is it closer to 4-under par, the winning score of Dustin Johnson (TaylorMade TP5x) in 2016, and 5-under par, which was the winning score of Jordan Spieth (Titleist Pro V1x)score in 2015 (Johnson was tied for second at 4-under par)? Or is it somewhere in between such as the 9-under par winning score by Martin Kaymer (Titleist Pro V1x) in 2014? Or could it be really difficult, which resulted in Justin Rose (TaylorMade TP5x) winning the tournament with 1-over par in 2013, the same result as Webb Simpson (Titleist Pro V1) in 2012?
This is the fifth time Shinnecock has hosted the U.S. Open, and in the past three the results have been 4-under par, even par and 1-under par.
If you want to go by what happened last week at the St. Jude Classic in which Johnson totally obliterated the field and reclaimed his spot as the number-one ranked player in the world, he will be a strong candidate to repeat as a winner in this tournament. When he's on his game, he is really difficult to stop.
But as I often do in the four men's Majors, I handicap who I think will win and add a long shot I think can surprise. I also have criteria, beginning with I never pick a player who won the week before, which eliminates Johnson. And I never pick a player I touted for the last Major, which eliminates Jon Rahm (TaylorMade TP5x).
I also don't like to pick the prohibitive favorite because anybody can do that.
I also don't like picking players who played the week before.
So that's why I'm going with Rickie Fowler (Titleist Pro V1) to win, with Tommy Fleetwood (TaylorMade TP5x) as my long shot.
Fowler has never won a Major, but he's been close, including second at the Masters this year. In 2014, he tied for second in the U.S. Open, tied for second in the British Open and tied for third in the PGA Championship. He finished fifth last year in the U.S. Open. Call me stubborn, but I think this could be the tournament that Fowler sheds the title of best player on the PGA Tour not to win a Major.
That title was formerly held by Sergio Garcia (Callaway Chrome Soft).
Most betting sites have Johnson the favorite, followed by Rory McIlroy (TaylorMade TP5x), Justin Thomas (Titleist Pro V1x), Justin Rose (TaylorMade TP5x), Spieth (Titleist Pro V1x) and Jason Day (TaylorMade TP5x).
Fleetwood has three top-10 finishes in 10 events this year and has made the cut in nine of them. Last year he made the cut in eight of 10 tournaments. Overall he has made the cut in 23 of 32 PGA tournaments. At least he figures to be around on the weekend. He happens to be one of those young players who seem ready to win. Maybe it will be this week.
Of course as has been the case throughout this season, there will be significant attention on Tiger Woods (Bridgestone Tour B XS). You can't ignore him as a possible winner. But as I've said before, the competition has caught up with him – actually has surpassed him – in terms of his driving distance. Surprisingly, it has been his putting which has let him down.
Come Sunday night we'll see if I'm right with my picks and whether or not Woods wins, is in the battle for the start of the final round or whether he even makes the cut? As always, the focus will be on Tiger, followed by everyone else.