Titleist, the name says it all.
Whether it's a pro or recreational golfer, the likelihood the golf ball that is being played is a Titleist Pro V1 or Pro V1x. Both are considered unparalleled in terms of providing unmatched quality and consistency, and one or the other are the go-to balls of premier players such as Jordan Spieth, Rory McIlroy Kevin Kisner, Billy Horschel , So-Yeon Ryu, Cristie Kerr and John Daly, to name a few.
When Titleist introduced the 2017 Pro V1 and Pro V1x earlier this year, there was immediate excitement in the marketplace because the company marketed these balls as its best ever. That's saying a lot for Titleist, which has a rich history as the premium manufacturer of golf balls.
Titleist said the reason the 2017 Pro V1 and Pro V1x were so unparalleled is because they were engineered using the most sophisticated technology. According to the product specs, the advancements for the 2017 include new core and aerodynamic designs. The 2017 Pro V1 has been re-engineered with a Next Generation 2.0 ZG Process Core that delivers longer distance on all shots through lower long game spin and faster ball speed, while maintaining the very soft feel and superior short-game performance that Pro V1 players demand. A new spherically tiled 352 tetrahedral dimple design produces a penetrating trajectory with even more consistent flight. The extraordinary distance of the 2017 Pro V1x, featuring a ZG Process Dual Core, is enhanced by a new spherically tiled 328 tetrahedral dimple design that produces a high trajectory with its most consistent flight ever.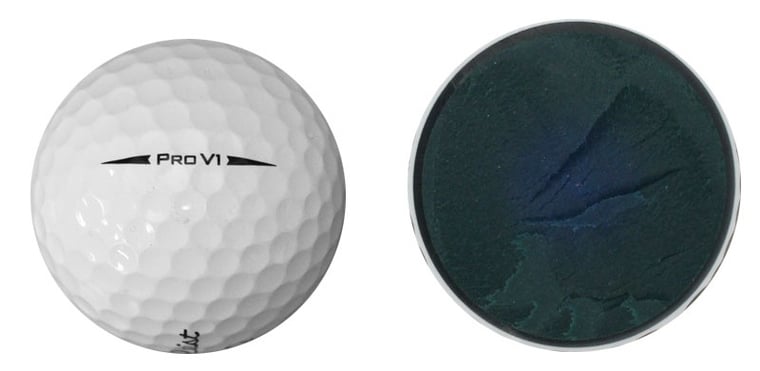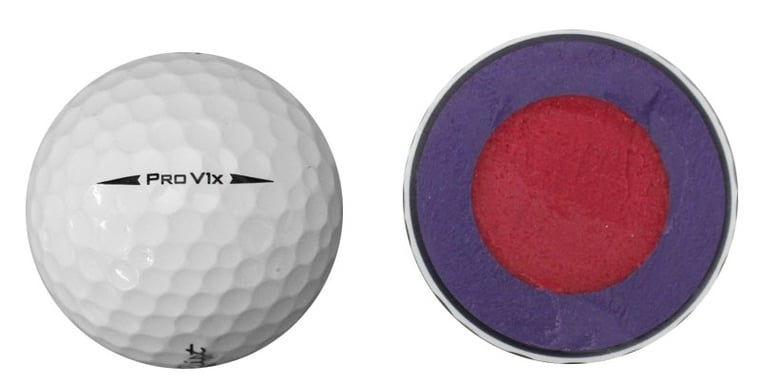 Titleist indicates golfers will notice differences in flight, feel and spin between the two balls. The Pro V1 flies lower with a penetrating trajectory and feels softer. The Pro V1x flies higher, has a slightly firmer feel and spins more on iron shots.Titleist maintains that the 2017 Pro V1 and Pro V1x continue to deliver superior short-game scoring performance. The soft Urethane Elastomer cover system used on both models is precisely formulated to deliver drop-and-stop greenside control with soft feel, providing golfers with the performance and confidence to hit it closer to the hole. The soft Urethane Elastomer cover, created by a chemical reaction that takes place during the casting process, also provides long-lasting durability throughout the course of play.
Every Pro V1 and Pro V1x is manufactured by Titleist in the company's state-of-the-art golf ball manufacturing facilities to the highest performance and quality specifications in the industry. This investment in quality control ensures the most consistent performance from ball to ball, and dozen to dozen. This is critical to allowing golfers to consistently execute the same types of shots, round after round.
Titleist tested the 2017 Pro V1 and Pro V1x with more than 80,000 golfers of all skill levels who received numerous iterations of prototypes throughout the rigorous two-year development process. This included six different double-blind prototype tests during the summer and fall of 2015 that were instrumental in determining the final 2017 designs.
During the manufacturing process, mold cavities were used to the form the Urethane Elastomer cover and dimple pattern on each ball. Tens of thousands of mold cavities were needed to supply the Pro V1 and Pro V1x urethane casting lines to achieve ball-to-ball consistency. These advancements in both dimple design and production combine to produce new Pro V1 and Pro V1x models that deliver a more aerodynamically consistent flight.