During the off-season, when I'm trapped indoors by literal mountains of snow and rampaging polar bears, I like to read. Of course I like to read about golf, because I'm a sucker for self-punishment and there's no other way to torture yourself than by reading about something that you can't do for another five months. So here they are – twelve books (in no particular order) that every golfer should have on their bookshelf for those rainy (or snowy!) days.
Zen Golf – Mastering the Mental Game by Joseph Parent. This book is by Dr. Joseph Parent, a noted PGA coach and Buddhist instructor. It focuses on the PAR approach – preparation, action, and response to results. It teaches golfers how to clear their minds, focus, and play in the moment, combining ancient philosophies and new teachings, and was raved about when it first came out by many professional golfers.

Original image found
here
.
Greatest Game Ever Played by Mark Frost. This book tells the story of Francis Ouimet and Harry Vardon, two golfers that broke down rigid social barriers that made golf accessible to everyone on two different continents, and of their meeting at the 1913 U.S. Open where they played one of the most thrilling sport events in history.

Original image found here.
Five Lessons – the Modern Fundamentals of Golf by Ben Hogan. Ben Hogan, one of golf's greatest in history, believed that any golfer could learn to break 80. In this book, he goes through different fundamentals with clear illustrations in order to help the reader gain that skill and precision in an patient and intelligent manner. From tee to green, Hogan outlines step-by-step how to play the best game you can.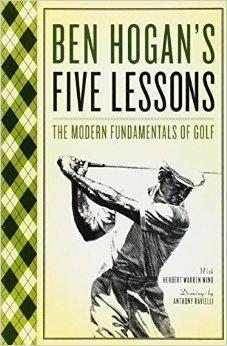 Original image found here.
Golf is Not a Game of Perfect by Dr. Bob Rotella. Ever wonder how you can have even more fun playing golf? Dr. Rotella has you covered. He helps you develop an attitude about golf from goes from mental preparation to competition. His conversational and informal way of writing comes across as down-to-earth and humorous, teaching you to have fun while improving your golf game – a must for anyone who's love for golf has faded.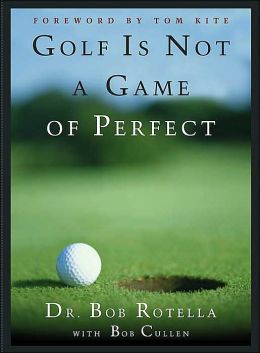 Original image found here.
Little Red Book – Lessons and Teachings from a Lifetime in Golf by Harvey Penick. Called "The Socrates of the Golf World" by Sports Illustrated, Harvey Penick's Little Red Book, named for the small notebook he always carried with him, is filled with simple and practical wisdom. Penick pares away hyper-jargon and writes in a direct manner that helps every golfer better understand how to play their very best.

Original image found here.
Short Game Bible by Dave Pelz. This best-selling classic by golf instructor Dave Pelz is all about lowering your scores by improving your short game through finding and exploring your personal weaknesses and improving them efficiently. Packed with knowledge, charts, and photos, it's an essential book for those looking to improve.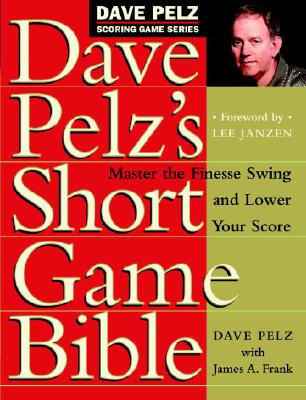 Original image found here.
Golf my Way by Jack Nicklaus. Since it first came out in 1974, this classic golf book has been a staple in the golfer's library. With over two million copies sold, Nickaus covers his entire game through his lifetime – all his thoughts, techniques and outlook concerning the game of golf.


Original image found here.
How I Play Golf by Tiger Woods. If you're a visual learning, "How I Play Golf" is an excellent way to improve your game. Full of color photos, slow motion photography and of course, lots of text, this all-star golfer reveals what he believes it takes to make it in the big leagues.

Original image found here.
Secrets of the Short Game – Phil Mickelson. The king of the short game shares his secrets in the book – a combination of art and science – to help improve your ability with the sand wedge and putter in those crucial fifty yards.

Original image found here.
Bobby Jones on Golf. Everyone knows the name of Bobby Jones, and now everyone can know his secrets. This classic instructional covers everything from the physical to the mental and the obvious to the arcane. This book might be old, and the game might have changed, but some of its wisdom never will.



Original image found here.

What about you? What golf books do you have in your library? Let us know in the comments below!
---
This post was originally published by Knetgolf on January 12, 2016. Knetgolf was acquired by LostGolfBalls.