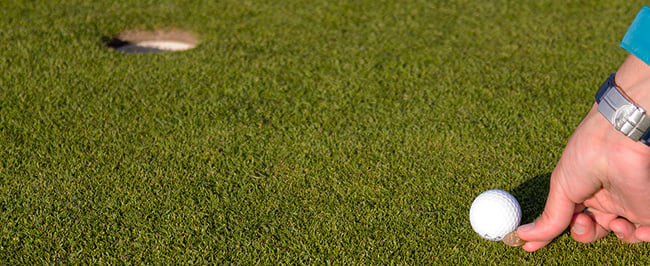 There's the lucky ball, the lucky socks, and the lucky club. There are superstitious rules for golfing – never use a red tee (on the chance you might anger a runaway bull), don't use water balls on holes with water hazards (like attracts like, obviously), and don't wash off a ball that's been giving you some great rounds (it's clearly got a clear veneer of awesome on it). Sports superstitions aren't exactly news – they've been around for as long as the game has been played, and many people believe that having positive superstitions improves your game. I agree - peace of mind means a piece of cake, or so I keep telling myself when I tape four leaf clovers all over myself in the vain attempt to lower my score.
But what you might not know is that you are not alone in your golf superstitions – even the pros have their version of the playoff beard. Here are some golf superstitions held by some of your favorite pros, pictured below with their trophies – maybe adopting one would help improve your game? You'll never know until you try.
One of the most well-known superstitions comes from one of the most well-known golfers. Tiger Woods almost always wears a red shirt for the final round of a tournament, a superstition that comes from his mother, who believes the color represents power.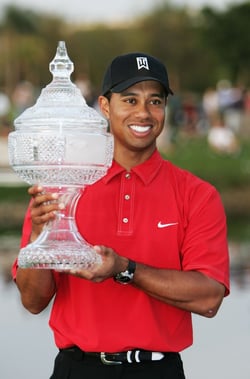 Another golfer who changes her shirt for the final round is the golfing world's pink panther – Paula Creamer's final-round dress code is her signature color.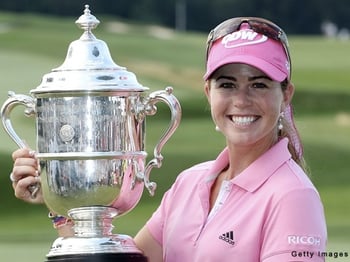 Tom Weiskoff is a golfer that believes in the power of threes – before he hits the green, he needs three cents and three tees in his pocket. Many cultures believe that 3 is a lucky number…and they just might be onto something.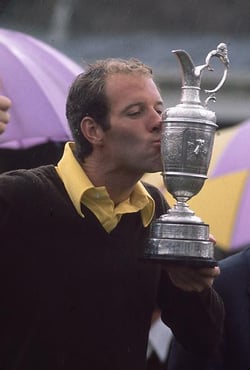 Jack Nicklaus also is a strong believer in the number 3 – he'll only golf when he has three coins in his pocket. While the denomination of the coins doesn't matter, the three coins has very obviously worked for him, and hopefully will for me as well. Quick! Someone bring me a change purse!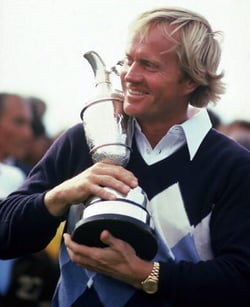 When it comes to ball superstitions, Ernie Els believes that every ball inherently only has one birdie in it. Once your ball has hit that birdie, time to switch it out for a newer, birdier ball.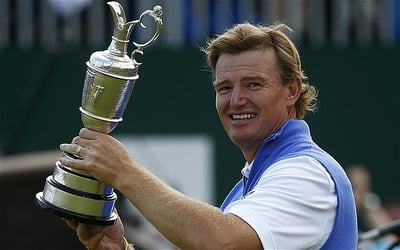 Numbers seem to be pretty crucial to the big league players. Ben Crenshaw doesn't use any balls that are numbered higher than four – that way, he doesn't score higher than that on any hole.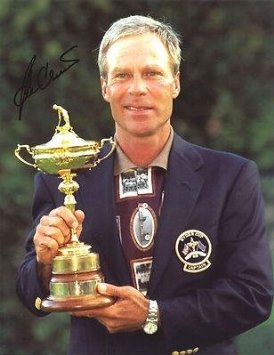 When it comes to personal good luck charms, love always works. Zach Johnson's wife made him a ball marker that contains biblical phrases and verses that he reads during the round. That's pretty adorable.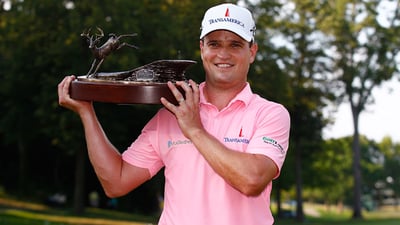 Ball markers are just as important as that lucky club. John Cook marks his golf ball with the quarters that have pictures of the states where he played well in tournaments.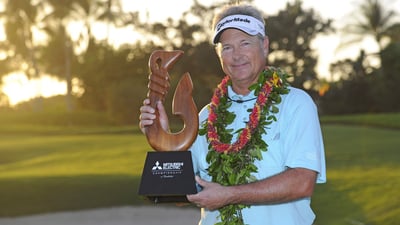 In the meantime, Paul Azinger always marks his golf ball with a penny with the head of Abraham Lincoln towards the hole. Look to a brighter future, Paul!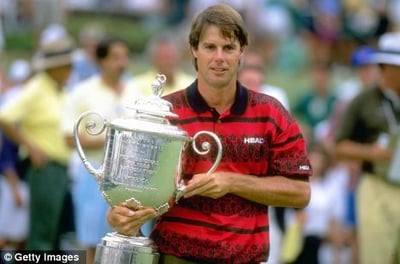 Davis Love III only uses white tees and marks his balls on the green with only 1965 or 1966 pennies – any coin minted after that will bring him bad luck! Not that the 20-time winner on the PGA Tour has any bad luck to begin with.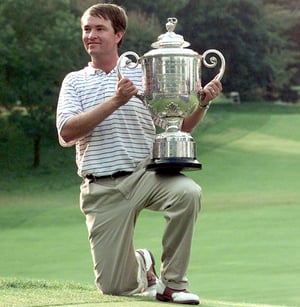 Doug Sanders, on the other hand, swings his club the other way – he thinks white golf tees are unlucky, and never uses them.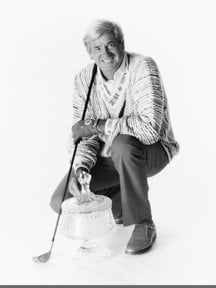 Chi-Chi Rodriguez marks HIS ball with a coin with the head side up, and never uses pennies as a marker. He knows better than to cheapen himself.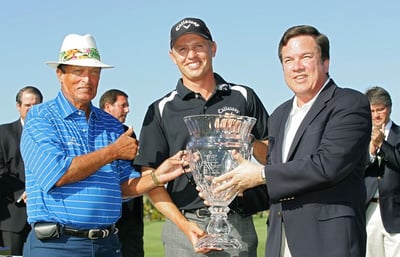 Fred Funk flips a coin before marking his ball on the green. If the coin lands on tails, then he marks his ball with the tail facing up in a normal fashion. If it comes up heads, he'll turn the coin to make sure the head is facing the hole. His head always has to be in the right space – metaphorically and literally.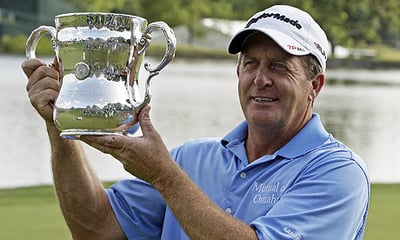 Step on a crack, break your mother's back. Step on the edge, straight into the hedge. Christina Kim refuses to step on the edge where the fairway meets the green – she's sure it'll bring her bad luck.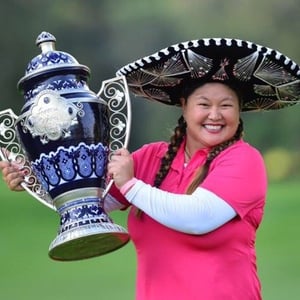 Graham DeLaet takes the Canadian tradition of the playoff beard and applies it to golf. It's no surprise this native Canadian grew a thick beard for the FedexCup. On the left, DeLaet pictured with a trophy. On the right, DeLaet pictured with his trophy beard.
What about you? Do you have any golf-related superstitions, or know anybody who does?
Let us know in the comments below!
---
This post was originally published by Knetgolf on October 12, 2015. Knetgolf was acquired by LostGolfBalls.