We've all been there. You're stuck in a sand trap, or have rolled into the trees. Maybe you've got a ten foot gator to wrestle away from your ball, or perhaps playing it where it lies means climbing halfway up a tree. Whatever it is, you're far behind and it's going to take nothing short of a miracle to help you come out ahead. It is at that point that you send up a silent prayer to whatever deity has decided to amuse itself with your current misfortune in the hopeful attempt that the Fairway God will bless you with some amazing miracle. You line up the shot, wiggle your behind, and fervently hope. And if you're lucky, you'll join the ranks of some of the greats who managed to pull off some of the most amazing miracle shots in recent golf history.
1. Tiger Wood's Incredible Fairway Bunker, 2000
In what has to be one of the most well known miracle shots, at the 2000 Bell Canadian Open at Glen Abbey in Oakville Ontario, Woods shot a ball from the bunker on the 72nd hole over trees and a water hazard to land just a few feet shy at the hole. Did I mention it was an astonishing 216 yards?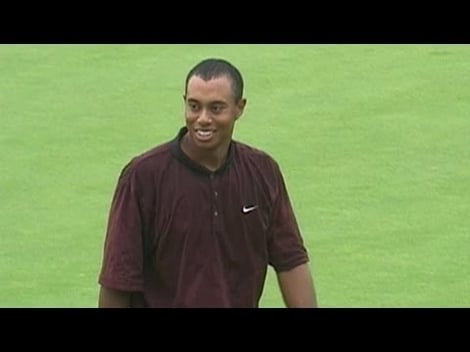 2. Matt Jones is Double the Trouble, 2014
A relatively unknown young Australian, Matt Jones had two lucky shots that qualified him for this year's Masters. His first miracle shot occurred when he was trailing Matt Kuchar by two strokes on the final hole, where he sank a 40 foot putt for birdie, over a ridge from the edge of the green. Still one behind, he needed a par on the 18th hole playoff to win the tournament, which he managed to do with a chip-in from the rough, qualifying him for the Masters.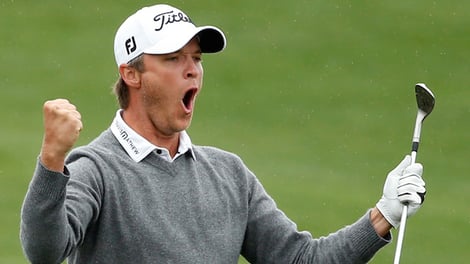 3. Vijay Singh's Mission Impossible, 2009
It's a tradition at the Masters that during practice rounds Par 3 competition players drop the ball at the front edge of the 10th tee box and try to skip a shot over the water. What's not normally tradition is getting a hole in one on said shot. Singh shot from the edge of the water where it skipped five times across the water before curving around for a crazy hole in one. Both the golfers and the crowd went wild – but with a shot like that, you can't exactly expect anything less than total pandemonium.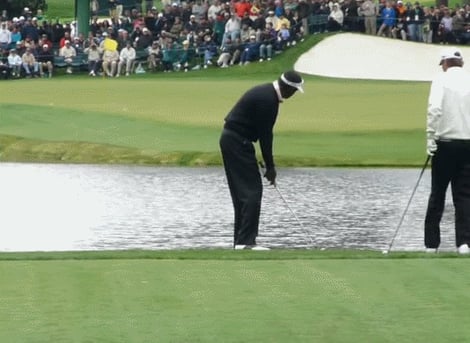 4. Zach Johnson's Eye on the Tiger, 2014
At Tiger Wood's World Challenge Charity Golf Tournament in 2014, an ambitious Zach Johnson salvaged par at the 74th hole, beating out tournament holder Tiger Woods. He did so by holing the shot from the drop area 60 meters off, advancing him to the playoff against Woods and winning him top spot.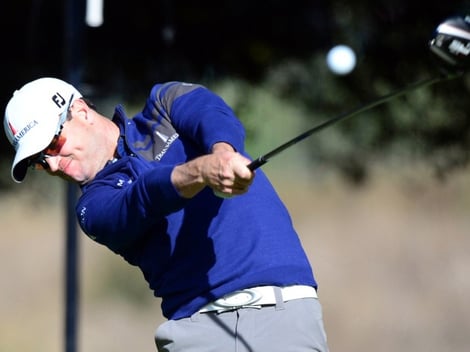 5. Bubba Watson's "Swing heard Round the World", 2012
It's not often a player is able to make a shot so spectacular, they erect a plaque on a tree dedicated to that shot. But that's what happened when Bubba Watson hit his ball into the trees during the 2012 Masters at Augusta National Golf Club during a second sudden death playoff hole with opponent Louis Oosthuizen. He lined up his ball so that it flew between two rows of spectators, under the trees and into the air before it hooked right towards the green 155 yards away. Watson went on to credit his win to that shot and was rewarded with a fancy new green jacket. When was the last time your shot become a tourist destination?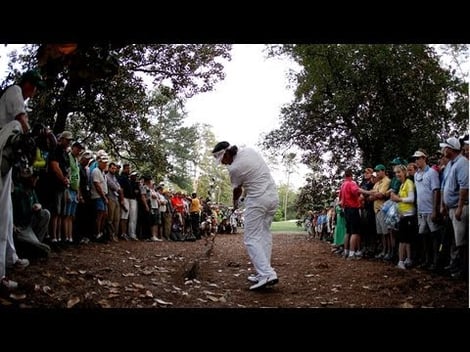 6. Paula Creamer's Ridiculous Putt, 2014
At the 2014 HSBC Women's championship in Singapore, Creamer putted an incredible 75 foot put on her second playoff hole for an eagle and a victory over Azahara Munoz. Creamer called it "one of her favourite wins", and it's gone down as one of the best putts in the history of the LPGA. You go, girl.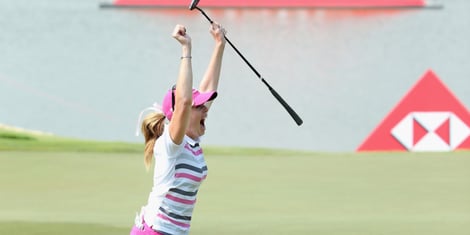 7. Matt Kuchar's Bunker Prayer, 2014
Another miraculous shot taken in 2014 is Matt Kuchar's dramatic bunker shot at the BBC Heritage, where he took a 56 foot sink out from the bunker on the par 4 18th hole. Kuchar followed up with the quote "I believe in a golfing God". We do too Matt – any chance you can give us his number?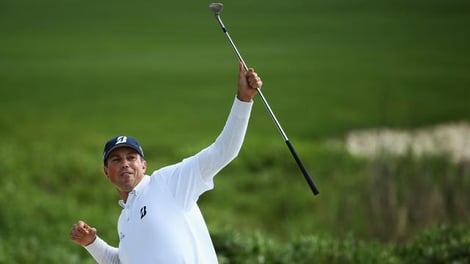 8. Phil Mickelson's Third Green Jacket – 2010
Another famous name whom managed to win a green jacket with the help of a million-to-one shot. Taken at the 2010 Masters tournament, Mickelson shot from the pine straw on the par-5 13th hole with 207 yards between him and the green, shooting it between two trees. He might have missed the eagle putt, but his birdie on the hole was instrumental in helping him win his third Masters.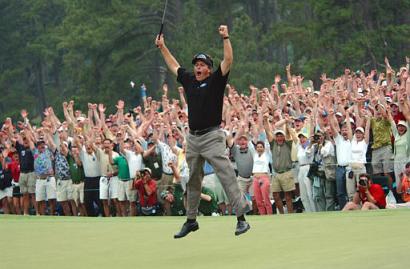 9. Bubba Watson is At it Again – 2014
This guy has a line direct to the divine. During the 2014 WGC HSBC Championship, he took another amazing bunker shot on the par 5 18th hole, which rolled the ball 25 feet across the green and into the cup, catapulting him into the lead for the first extra hole and helping him win the tournament.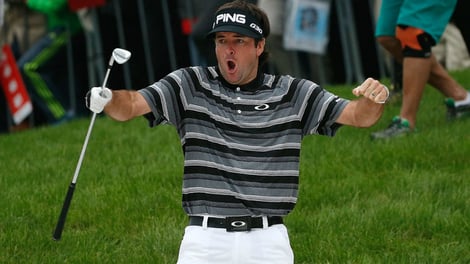 What about you? Any favorite recent miracle shots by the pros, or personal stories where a hole was saved by divine intervention? Comment below!
---
This post was originally published by Knetgolf on September 18, 2015. Knetgolf was acquired by LostGolfBalls.