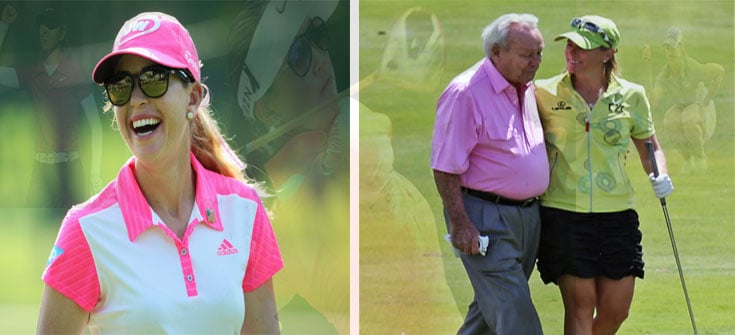 Here's a trivia question for you: Do you know who the first female professional golfer was? Helen Hicks, that's who! And boy...once she got started, there was no stopping the movement of women in golf.
Helen became the first female professional by virtue of signing a contract with the Wilson Sporting Goods Company in 1934 to promote their line of golf equipment. But she also played a pretty mean game of golf before that, enjoying success as an amateur, and later becoming one of the 13 founders of the LPGA tour.
Ladies, you're following in the footsteps of some pretty amazing women. Gentlemen, don't ever underestimate the ladies.
Babe Didrikson Zaharias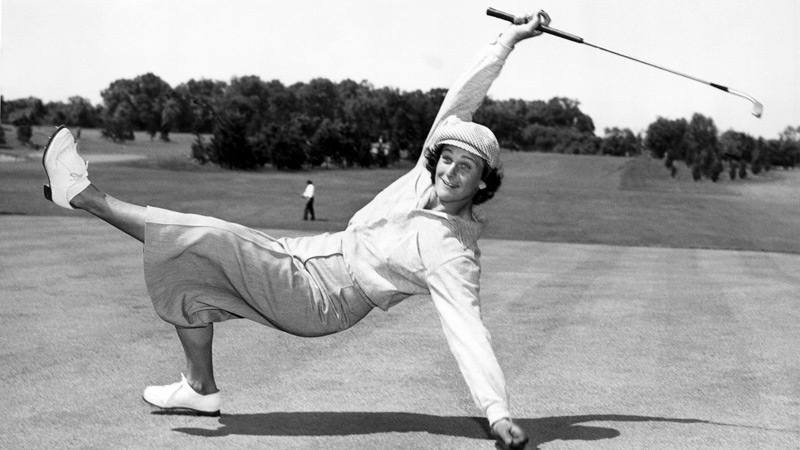 Image Source: http://espn.go.com/espnw/athletes-life/blog/post/10817/babe-adds-legend
Babe got her nickname from the great home run hitter of the New York Yankees, Babe Ruth. Very much like her male counterpart, she was a larger-than-life celebrity, very comfortable with extolling her own virtues to a crowd of adoring fans. This little pistol still gets strong consideration as the greatest female athlete who ever lived, with incredible record-breaking feats in several sports, but she was also an accomplished seamstress, a skilled harmonica player, and a fine vocalist.
Her golf accomplishments from 1940 through 1955 include 41 tour victories, 10 of which were major championships, and her international fame and charismatic personality gave a huge boost to the LPGA in the days of its infancy. Sports Illustrated named her Female Athlete of the Century to cement her place in the annals of athletic competition.
Patty Berg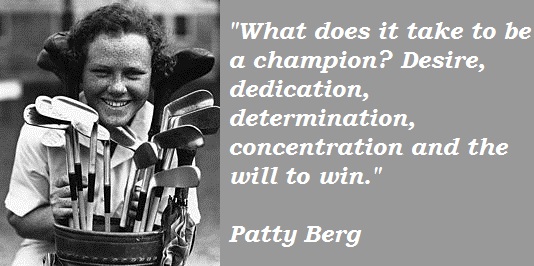 Image Source: http://www.quotationof.com/patty-berg.html
Patty Berg's contributions to the game of golf go far beyond her play, which was spectacular in and of itself. Turning pro in 1940, Patty's career was interrupted by WWII, and her patriotic instincts compelled her to join the Marines to make a personal contribution to the war effort. Before there was even such a thing as a women's golf tour, Patty criss-crossed the country, conducting more than 10,000 golf clinics, and helping to popularize the game for both men and women. In her playing career, Patty won 15 major championships, which is a record that stands to this day, before she retired in 1962. In 1950 she also helped found the Ladies Professional Golf Association (LPGA), serving as its first president.
Kathy Whitworth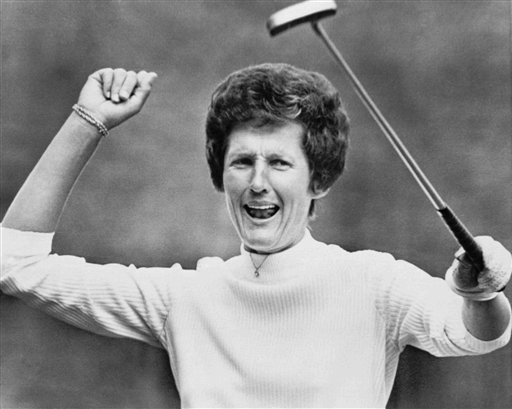 Image Source:http://www.csswga.com/application.html
Competing against the best female players in the country is a feat, but to win 88 tournaments is nothing short of remarkable. Makes you wonder if Kathy Whitworth built a second house just to house all the trophies. To this day, she has more professional golf tournament victories than any male or female who ever played the game. Six of her victories came in major championships, and she won the ladies' money title for most earnings in a calendar year eight different times.
Nancy Lopez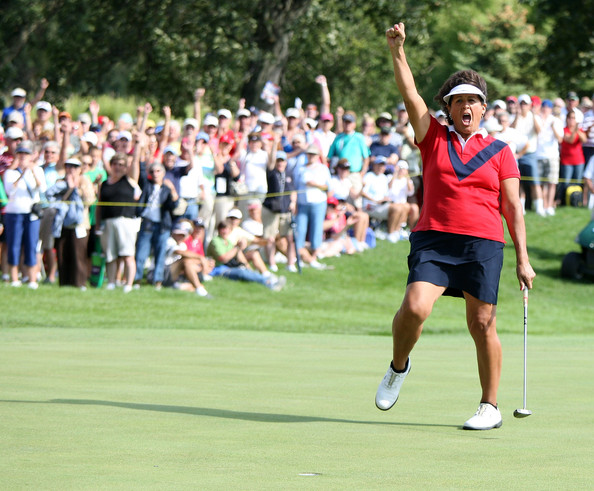 Image Source: http://www.bunkersparadise.com/16252/golf-news-hall-of-fame-golfer-becomes-grandmother/
Could anyone in their wildest dreams expect to begin a career by beating the best professionals in the business nine times in one year? Unbelievable as that sounds, it's exactly how Nancy Lopez launched her career in 1978 – and five of those victories were consecutive! In a long career that ended in the early 2000s, Nancy Lopez was one of the most consistent winners on the LPGA tour, scoring 48 tournament victories, along with 3 major championships. She was also the first woman to receive the Frances Ouimet Award for lifelong contributions to the game of golf.
Annika Sorenstam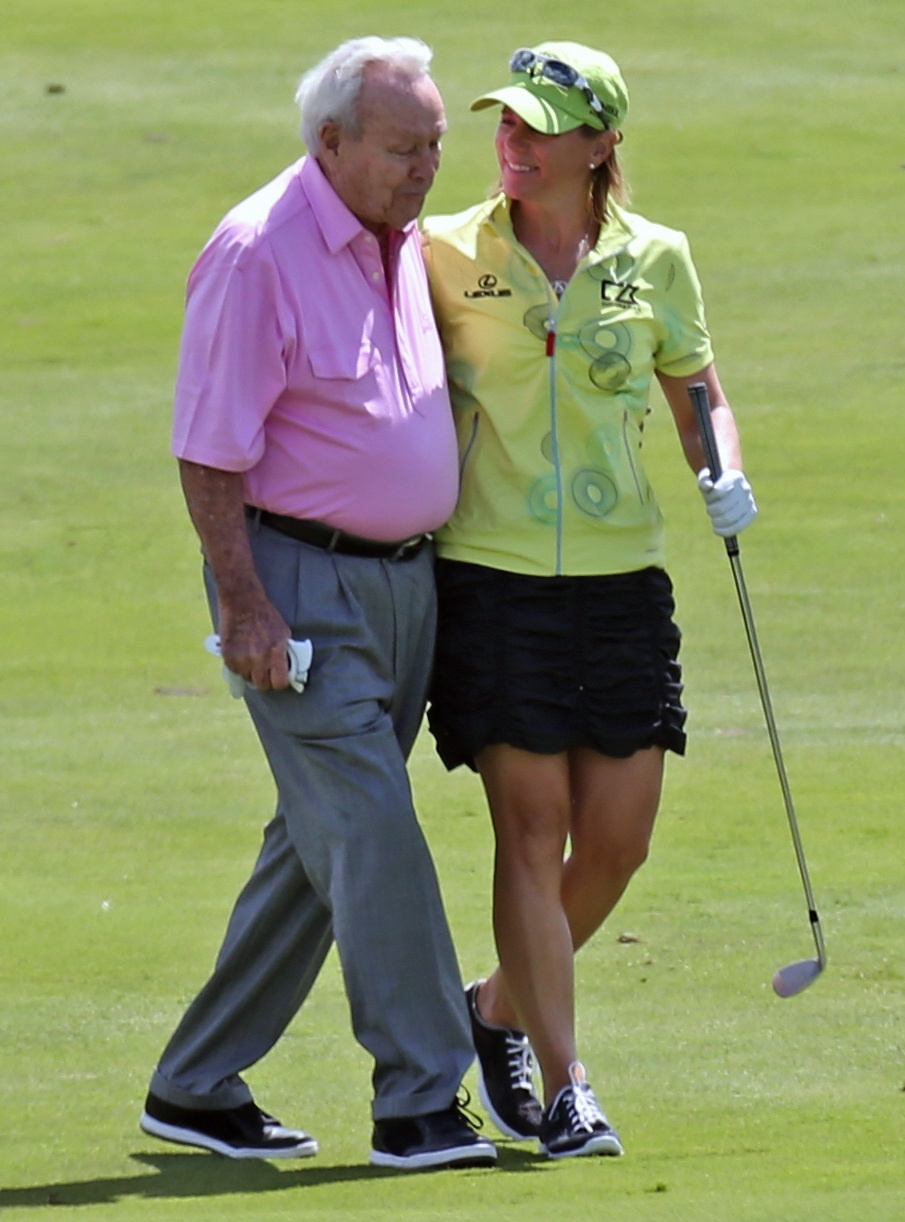 Image Source: http://www.startribune.com/annika-sorenstam-says-retirement-suits-her-just-fine/218226571/
Annika Sorenstam gets many votes as best female golfer of all time, and with good reason. During her career, she amassed 72 victories on the LPGA tour, and in one tournament she competed against the men on the PGA tour as well, although she missed the cut that week. She had 10 or more victories in a season twice, and was voted Player of the Year eight times, a tribute to her machine-like consistency. Curiously, Annika also holds the record for the lowest score ever recorded in a tournament, her 59 at the 2001 Standard Register Ping championship.
Paula Creamer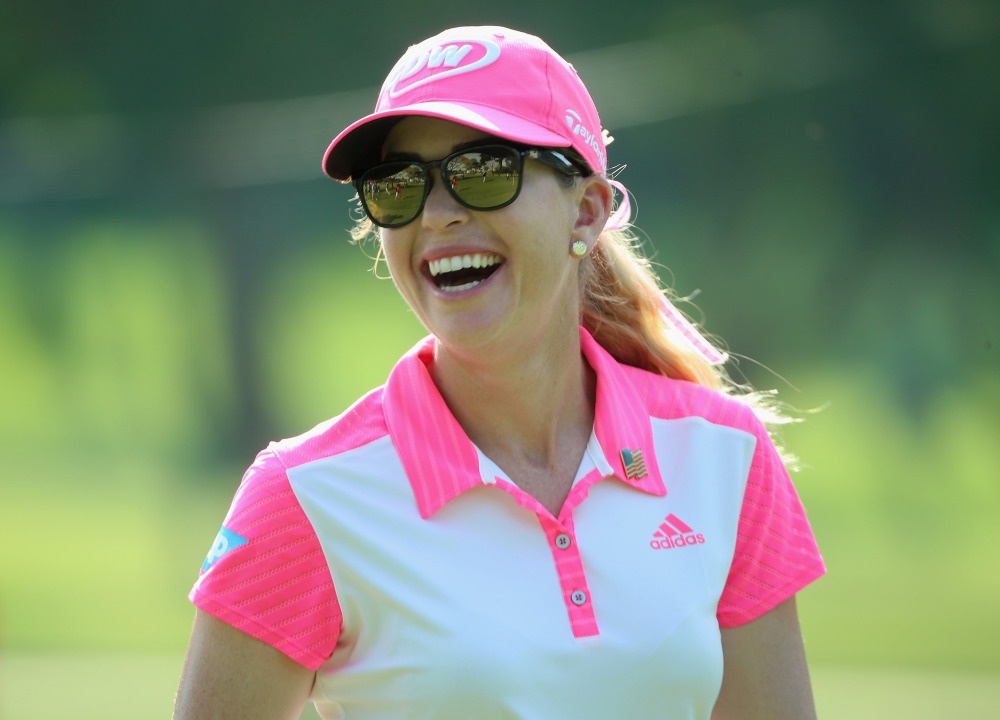 Image Source: http://ftw.usatoday.com/2015/04/paula-creamer-no-reason-augusta-national-womens-masters
Pink, anyone? Paula Creamer is one of the golfers who has helped bring a great deal of attention to the LPGA tour, with movie-star good looks, and a very feminine persona on the golf course. Her trademark pink attire and affinity for pink golf balls make her stand out on the course, but there's also a lot of talent behind her striking appearance. Paula has already won 12 tournaments world-wide, 10 on the LPGA tour, and she has been ranked as high as #2 in the world golf rankings. She is also an outspoken supporter of women's golf, campaigning for a Women's Masters tournament to be held at the traditional site of the men's Masters in Augusta, Georgia.
Michelle Wie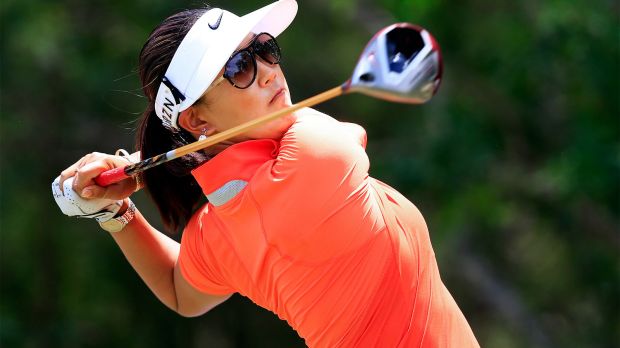 Image Source: http://www.sportsworldnews.com/articles/41115/20150613/michelle-wie-news-rumors-swing-change-aim-to-alleviate-chronic-hip-injury-currently-derailing-wies-career-video.htm
What does a 25-year-old beautiful woman do with her life if she doesn't want to star in Hollywood movies? If that woman is Michelle Wie, she plays golf – very well. Michelle's exploded into prominence at age 13 by winning the Women's Public Links Championship, which made her the youngest player of either gender to win an adult USGA golf championship. She has already won four LPGA tournaments and one major championship, and appears poised to win many more.
Want to strive for greatness in golf? Practice makes perfect with recycled golf balls from Lost Golf Balls.
List of sources
http://golf.about.com/od/golferswomen/ss/top_50_women.htm#step10
http://golf.about.com/cs/annikasorenstam/p/annikasorenstam.htm
http://golf.about.com/od/golferswomen/p/kathy_whitworth.htm
http://golf.about.com/od/golferswomen/p/nancy_lopez.htm
http://www.biography.com/people/nancy-lopez-9385972
http://golf.about.com/od/golferswomen/p/patty_berg.htm
http://golf.about.com/od/golferswomen/p/babe_zaharias.htm
http://golf.about.com/od/golferswomen/p/lorena_ochoa.htm
http://golf.about.com/od/golferswomen/p/michelle_wie.htm
http://sports.gunaxin.com/50-greatest-female-athletes-20-years/181187
---