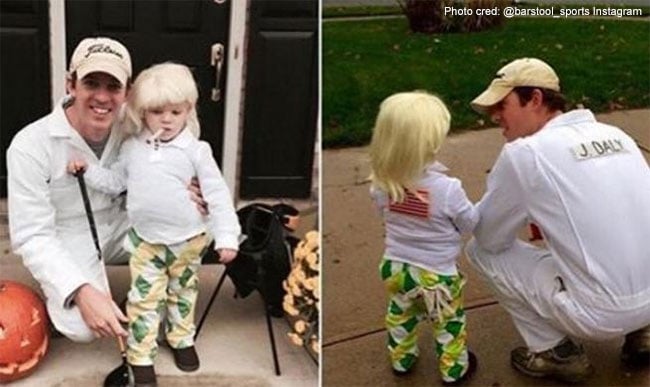 For many, dressing up for Halloween is one of the highlights of the year. It's one of the few times in life when you can put on a costume and pretend to be someone else. But if vampires and zombies aren't quite your thing, why not dress up as your favorite golfer? Here are five costume ideas for the golf fan this Halloween.
Andrew "Beef" Johnston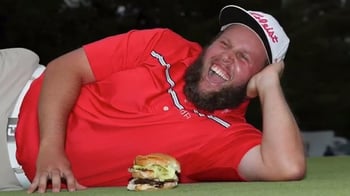 Photo Cred: http://www.golfdigest.com
No one in the world of golf owned the year 2016 more than Beef. Whether it's his love of beer, his passion for fast food roast beef sandwiches or the best/worst facial hair in the history of the sport, people couldn't get enough Beef. Grab a fake beard (or grow your own), throw a pillow under a golf shirt, swing through your nearest Arby's and wa-lah, you're on your way to crushing Halloween like it's a large curly fry.
Tiger Woods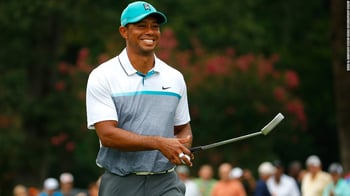 Photo Cred: http:///www.cnn.com
While Tiger has certainly been a popular costume for years, there are a few twists you can add to your get-up to update it for 2016. In addition to your red polo and black pants, throw on a back brace to make the outfit as realistic as possible. If you really want to go all out, RSVP to your friends Halloween party and then cancel the day of.
Carl Spackler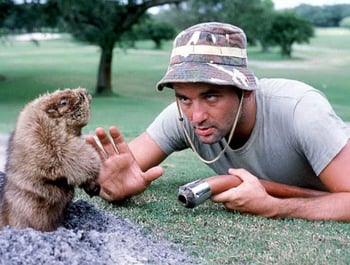 Photo Cred: http://www.nydailynews.com
Of course the funniest character in one of the greatest movies ever made would be a great Halloween costume. All you need is a camo bucket hat, a pair of hiking boots and a dirty t-shirt. Bonus points if you have a friend dress up like a gopher and spend the whole night chasing him around. Or you can carry the bag for your friend dressed as the Dali Lama. Big hitter, the Lama.
Patrick Reed and Rory McIlroy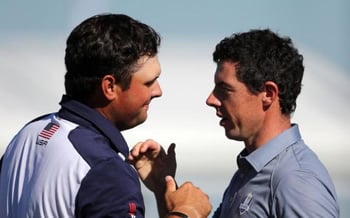 Photo Cred: http://www.telegraph.co.uk
One of the most memorable moments of this golf season was the battle between Reed and McIlory at Hazeltine. It provided us with the passion, drama and gif-able moments we all crave. Have your Patrick wear a stripey blue polo and some awesome red pants while your Rory rocks the often underappreciated blue sweater vest and no hat. Then battle it out for Halloween supremacy.
Rickie Fowler, Jordan Spieth, Justin Thomas and Smiley Kaufman aka The Spring Breakers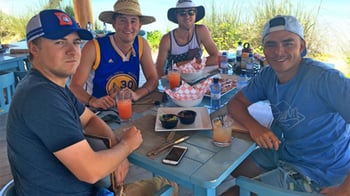 Photo Cred: http://www.golfchannel.com
These four gentlemen spent a week in April having the trip of a lifetime down in the Bahamas, posting their adventures for the world to see on Snapchat. Now it's time for you and your friends to take on Spring Break 2016, but you know, in October. Probably the easiest costume on this list, all you need is a bathing suit, a straw hat and a 7-iron.
What is your favorite golf-themed Halloween costume? Let us know in the comments section below and as always, head over to LostGolfBalls.com for all of your golf ball needs.
And don't forget, LostGolfBalls.com and Knetgolf.com are getting married on November 1st, so be prepared when we start popping out better deals and new loyalty and referral programs!