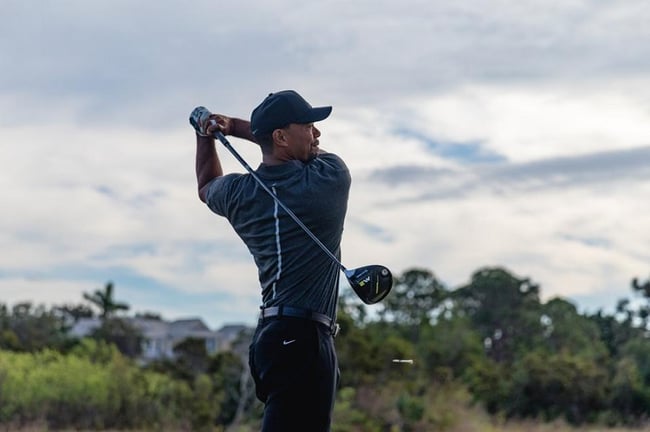 Image Credit: Forbes
The news about Tiger Woods attempting to return to competitive golf on a regular basis, coupled with the equipment he is using, are generating a huge buzz in the industry and, to an even bigger extent, the mainstream sports world.
When one of the greatest stars of this generation is coming back after what was considered a possible end to his career because of injuries, combined with the fact he is 41, people take notice. This is 21 years since Woods took the golf game by storm and then went through a roller-coaster of events on and off the golf course.As polarizing as he may be, no one can dispute Woods' star power.
Woods announced on his Twitter account on Wednesday he has completed a deal to use TaylorMade clubs. When Woods returned to golf in the Hero World Challenge in the Bahamas in December following a layoff of 16 months from the sport, he used TaylorMade metal woods. Although he finished tied for second-last, it was a significant start. Given all that he had been through from a physiological standpoint, his performance was not unexpected, although he did lead in birdies among the 17 of the 18 golfers who played all four rounds. Yes, it was a gimmick tournament and connected to his charitable foundation, but Woods managed to finish. There was no guarantee going into it that even though there was no cut after the first two rounds he would be able to play the entire tournament. This was a huge step for him.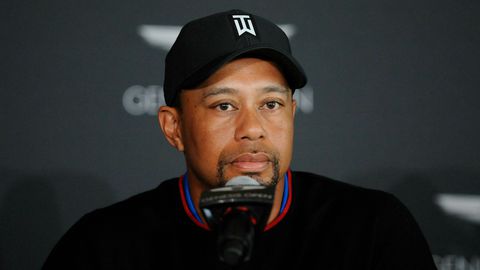 Image Credit: FOX Sports
This week he will play in the Farmers Insurance Open at Torrey Pines Golf Resort in San Diego with no guarantee of making it through to the weekend. This is a far truer test than what took place in December. His presence has made this event far more intriguing and noteworthy. Think about it, the Farmers Insurance is not a must-see event on the golf calendar.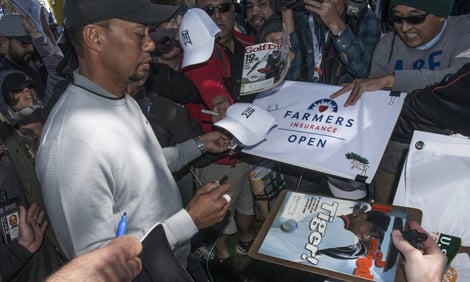 Image Credit: Golfweek
Woods has a heavy schedule planned in the next two months, one that will truly challenge his competitive ability and his physical status.
The TaylorMade deal is the second significant one announced by Woods in the last four weeks. Back in December, Bridgestone revealed a deal in which Woods would play the B330-S, the ball he used in the Hero World Challenge. The elite players in the world are particular about the equipment they use and it's a coup for equipment manufacturers if they can align themselves with the stars. It has a trickle-down effect that spreads to recreational golfers.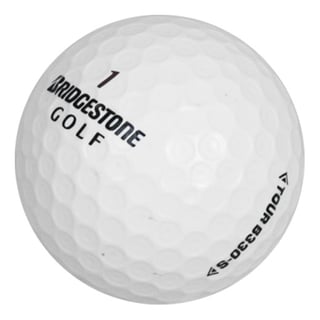 While no financial details of the deals were revealed, suffice to say it is in the seven-figure range and will include performance bonuses, presumably one of which will be Woods playing in the Bridgestone Invitational in Ohio, July 31-August 6. Tiger will be the focal point in whatever tournament he plays, so the sponsors paying him to use their equipment will surely get value strictly on visuals – and with social media that translates to a lot of views. If the injuries that led to his layoff flair up and limit his play, the sponsors will have gambled and lost. But Woods is saying he is finally feeling physically better, so this is the gamble the sponsors are taking.
Understand this, if Tiger is able to play pain free and resurrect his career and win four majors to tie Jack Nicklaus' record of 18, it will be one of the most significant stories in sports history, far more so than just from an athletic point of view. It will matter as much or more so from a health, fitness and lifestyle narrative. Golfers routinely suffer injuries, notably to the back, because of the twisting and turning. The torque Woods put on his body took a toll on his knees and back. So if he can return to health, it will be the template to help all athletes – from the elite all the way down to average Joes – who have become worn down physically. This isn't just about golf; it's about all sports.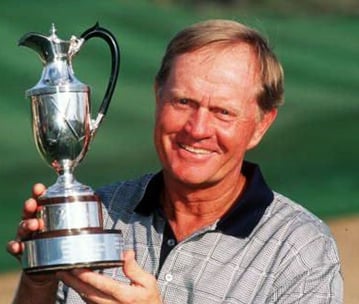 Image Credit: Connacht Tribune
Woods is eyeing the Masters, the tournament that established him as one of the greatest athletes in golf history, in April. If he succeeds in making it to the Masters, it will be one of the biggest sports stories of the year.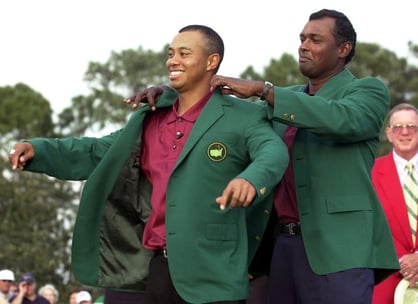 Image Credit: Agusta
There are a slew of exciting players currently battling now in men's golf, including Jason Day, Rory McIlroy, Jordan Spieth, Dustin Johnson, Adam Scott, Rickie Fowler, Bubba Watson, Henrik Stenson, Justin Rose and Hideki Matsuyama, to name a few. There are also Woods' contemporaries such as Phil Mickelson, Sergio Garcia and Ernie Els. All are capable of matching or exceeding Woods shot for shot, which lessens the competitive advantage he had during his prime, but his play in the Hero World Challenge underlined he is still solid on or near the greens. So that's another reason to be interested in Woods' return. In fact, the interest in Woods may be greater now than during his reign of excellence. The playing field has been leveled, but if Woods can still reach heights of greatness following all he has been through physiologically, this will stamp him as arguably the most significant player in the history of the game. That may border on hyperbole, but comebacks are far more significant because they involve overcoming a challenge – physically, mentally, emotionally or spiritually – that are the true tests of the human condition.
Think about Peyton Manning, Gale Sayers and Mario Lemieux and all they went through to play again following major injury or health woes that threatened their careers. There are countless others, too, but for this time in history, in particular with all the advances in medical science and technology, Tiger Woods' ability to play at a consistently-high level over a period of time will be watched with particular scrutiny.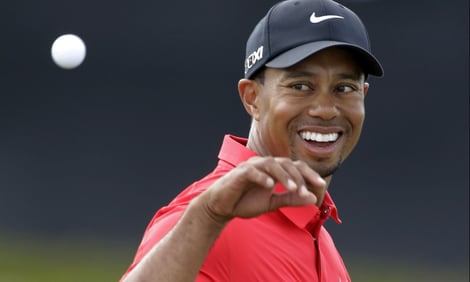 Image Credit: USA Today