There are almost 20,000 golf courses in the United States today, but a century ago, there were just 41. With two unofficial, amateur national championships, and one professional championship in 1894, the stage was set for the creation of the PGA—and the popularization of golf.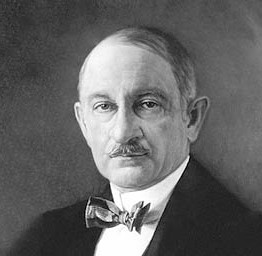 In January of 1916, Rodman Wanamaker, a wealthy department store owner, hosted a luncheon at the Wykagyl Country Club to formalize the conception of the PGA with other golf professionals in the North East. The Professional Golfers' Association of America officially initiated in February. The first PGA Championship took place at Siwanoy Country Club in Eastchester, NY. For his victory, Jim Barnes received $500 and a diamond-studded gold medal, courtesy of Mr. Wanamaker. Last year at Oak Hill Country Club, Jason Dufner won $1,445,000.
In the beginning, the Championship was a match play event with a stroke play qualifier; finalists could play more than 200 holes of golf in merely a week. Due in part to the major broadcast network's desire for higher ratings, the format became stroke play in 1958. One of the greatest duels in major championship history occurred in 2000 when Bob May, a journeyman on tour, gave Tiger Woods a serious run for his money.
It's the only major championship that welcomes golf professionals over amateurs, a preference based on a mission to draw out golfers who can play over those who can pay. 20 out of the 156 spots are reserved for club professionals—your average-Joes that run golf courses and country clubs, although the 20 lowest scores at the annual PGA Professional National Championship get their tickets punched to the PGA Championship. Michael Block won the event this year, so he will have six exemptions to play on the PGA Tour in 2015.
Although the PGA has been played in Western U.S. only ten times, Valhalla Golf Club in Louisville, KY, will be the host this year, as it was in 1996 and 2000. Jack Nicklaus was in charge of the renovation, chiefly on the greens, that began there in 2012. In 2016, because of the Olympics in Brazil, the PGA will have to be moved up to the end of July.
Last year, when the PGA was held at Oak Hill Country Club, we were actually able to dive the only hole that had water. (Read about it here) For this reason, the PGA of America gifted us 2 week-long passes to the tournament, which we gave away. We also gave away a pair of Sunday passes to the Master's Tournament, and most recently, a pair of two-day tickets to the 2014 PGA Championship at Valhalla.
Even if you didn't get a chance to attend any of those, you can still feel like a winner with top quality used golf balls at a significantly lower price than a trip to the PGA at Lost Golf Balls.