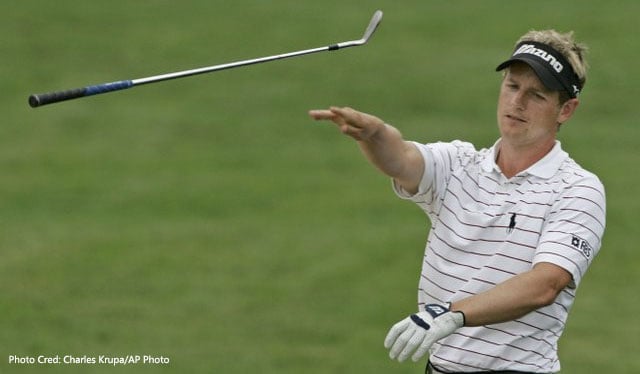 Golf can be tough, anyone who's ever picked up a club can tell you that. Heck, even professionals struggle every once in a while. And when things take a turn for the worse on the golf course, sometimes the only medicine for a sickly-struck shot is a "gently" tossed club.
Whether you're going for distance or style, few things can be as satisfying as a well-executed club chuck. Just ask Tommy Bolt whose legendary club toss during the 1960 U.S. Open is as remarkable as it is fishy. During his round at Cherry Hills Country Club, Bolt deposited two balls into the lake running down the left-hand side of the fairway. When he teed up his third attempt, a carp jumped out of the water. Enraged (and most definitely embarrassed), Bolt fired his driver in the fish's general direction, striking it and killing it. Alas, if only his aim was as true as his toss.
So, in honor of Bolt's lightning-fast flick and to satisfy golfers' itch to pitch nationwide, the team here at LostGolfBalls has put together a list of our top-5 favorite club chucks.
We'd love to hear from you in the comments below; did we miss one of your favorite club throws? And what's the most epic toss you've ever seen (or done yourself, it's ok to admit it!).
5) John Daly's "Lake Michigan Launch"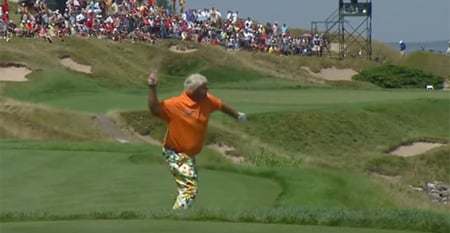 4) Henrik Stenson's "Gon' Fishin'"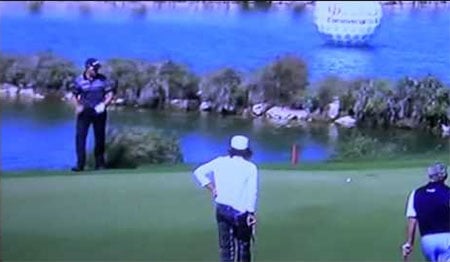 3) Rory McIlroy's "Primetime Projectile"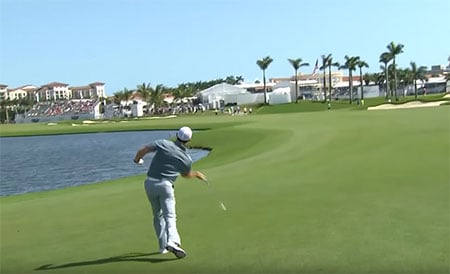 2) Charley Hoffman's "I didn't like that putter anyways"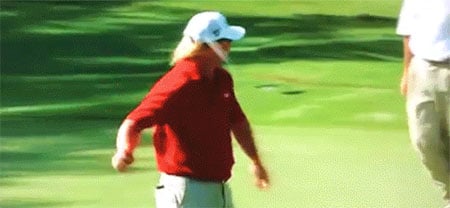 1) Judge Smails' "Poor Sport Putter Pitch"