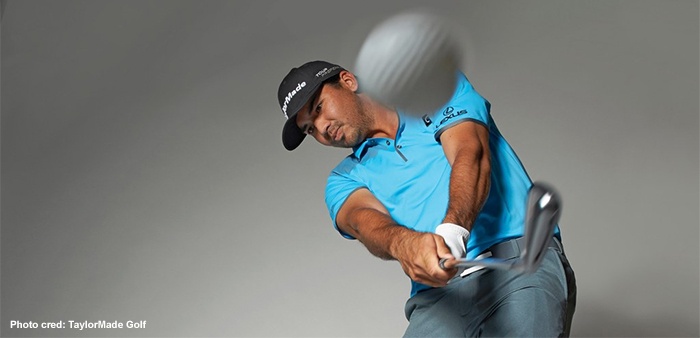 The 2016 season has been full of great moments, including a number of first-time winners being crowned on the PGA Tour, as well as some electrifying performances from the game's heavyweights. In the latter category, two recent victories stand out, Jason Day winning his first PLAYERS Championship and Dustin Johnson capturing the U.S. Open at Oakmont. Both guys drive the ball astronomical distances, have incredible control with their scoring irons and trust the TaylorMade Tour Preferred X ball. Let's take a closer look at what TaylorMade is doing and why elite players like the aforementioned duo trust them on the world's biggest stage.
While the company's drivers, fairway woods and irons routinely capture the official equipment count honors on Tour, the golf balls are also rapidly gaining in popularity. At the professional level, it is the Tour Preferred lines (two models) that have the lion's share of attention. The regular Tour Preferred model features a four-layer design for slightly higher ball flight, as well as a softer feel for greenside spin and controlled flight with wedges. Its counterpart, the "X" features five-layers and gives players with high swing speeds exceptional distance with the driver and long irons by utilizing low spin and more penetrating ball flight. Both options provide a combination of distance and feel needed for elite players to optimize performance from tee to green. Similar to the ProV1 and ProV1x, one is not better than the other, they just appeal to different players.

If you are looking for similar performance at a slightly reduced price, LostGolfBalls.com also carries the previous generation of Penta TP/TP5 balls in a variety of qualities. These were the first five-layer Tour balls ever introduced and can be purchased for as low as $8.99 per dozen.
For the competitive mid-handicapper, TaylorMade has some great options, include the Project (a) and Aeroburner lines. The former is long off every club, feel great around the green and provide helpful spin on approach shots. The Aeroburner Pro is a three-piece ball that explodes off the face and is engineered to stay in the air as long as possible, while the Spin Mantle and proprietary IOTHANE cover provide great feel and spin.
LostGolfBalls.com offers a wide variety of TaylorMade options and we're confident we can find one perfect for your game. To view our stock, please visit here.
Do you already play TaylorMade? Our team would love to hear about your favorite models in the comments section below.