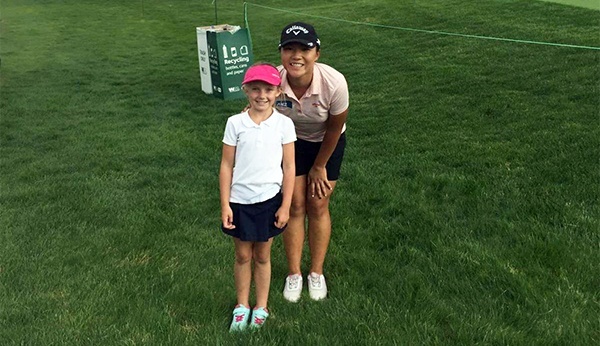 When the Ladies Professional Golf Association tour stopped off recently at Whistle Bear in Cambridge, Ontario, Canada, New Zealand-born horse trainer Tony O'Sullivan had a chance to meet fellow Kiwi Lydia Ko.
O'Sullivan, who has been living in Canada full-time since 2004, is a club member at Whistle Bear. He wanted to take his daughter, Mackenzie, to the Pro-Am event at the club to meet the competitors and to talk to Ko.
"There was no one there and Lydia took the time to talk to us for 10 minutes," he told me. "We didn't talk about golf. We talked about New Zealand and how beautiful it is. It was awesome. She's a really, really nice person. People say 'Lydia Ko is unbelievable to watch. She's so relaxed and nice.' And she is. It was pretty cool. Not just because she's a sports star, but she's genuinely a good person; she genuinely wanted to talk to you."
Mackenzie, who began taking golf lessons this year, had a chance to walk a par-three with Mo Martin, winner of this year's British Open.
"Mo let her read the green, signed her ball and then we got autographs" O'Sullivan said. "My daughter loved it. It was the highlight of her week. I'd like her to get into the sport and she's got a pretty good swing."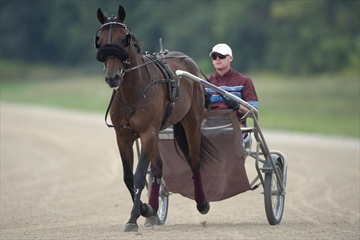 Photo cred: http://www.thespec.com/
O'Sullivan, who recently won the Metro Stakes, one of the premier harness races for two-year-old colt pacers, with Beyond Delight, is a natural when it comes to golf. He has a five handicap and has only taken three lessons in his life. He shot a one-under-par 70 at Whistle Bear a month ago.
"Usually I'm around 76, 77," he says. "I played competitive tennis as a kid. I had golf clubs, but I didn't play a lot. I kind of really got into it the last eight years. I had a hole-in-one two years ago at another club in Cambridge on a par-three, 124 yards. I hit a 52-degree gap wedge. It landed on the green and spun sideways into the cup. I've seen a couple hole-in-ones and I've had one and it sounds kind of stupid but you know it's going in as soon as it's in the air. You can just tell. It's pretty cool."
His favorite club in his bag is a TaylorMade three-wood.
"I can do whatever I want with it," he says. "I play with Mizuno irons. I use the Callaway driver they just came out with, the XR. This year my driving has improved a lot, so I'm shooting well. Golf is hard, that's why I like it. I might only go to the range once every five rounds. I just walk up and hit the ball. The only thing that holds me back is my bad back. I played the other day and I was six over after four holes and I finished seven over after 18 because my back was so sore I couldn't swing. Once my back loosened up I was fine.
"I love golf. We had a club championship last year and it was the first time I ever played competitive golf. I played with two of the best players at Whistle Bear. One guy won it three times, the other guy once. We were the first tee time off at about 7:45 and the greens were like putting on a hard table and I played horribly. I was so nervous. The next day I played better."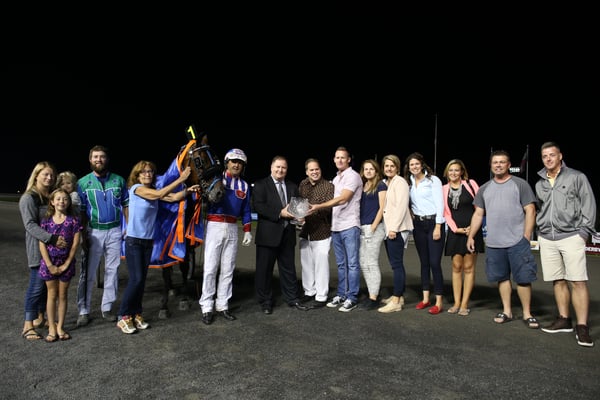 "This year I played the first round really great. I was two shots off the lead in my flight. The guy I played with the next day shot even and I was seven-over par and I got nothing because I was thinking about it. That's the frustrating thing about golf, and then you line up on a midweek day and there's no pressure and you have a beer and you shoot lights out."
Asked who he'd love to golf with, he said Jason Day.
---
This post was originally published by Knetgolf on September 13, 2016. Knetgolf was acquired by LostGolfBalls.